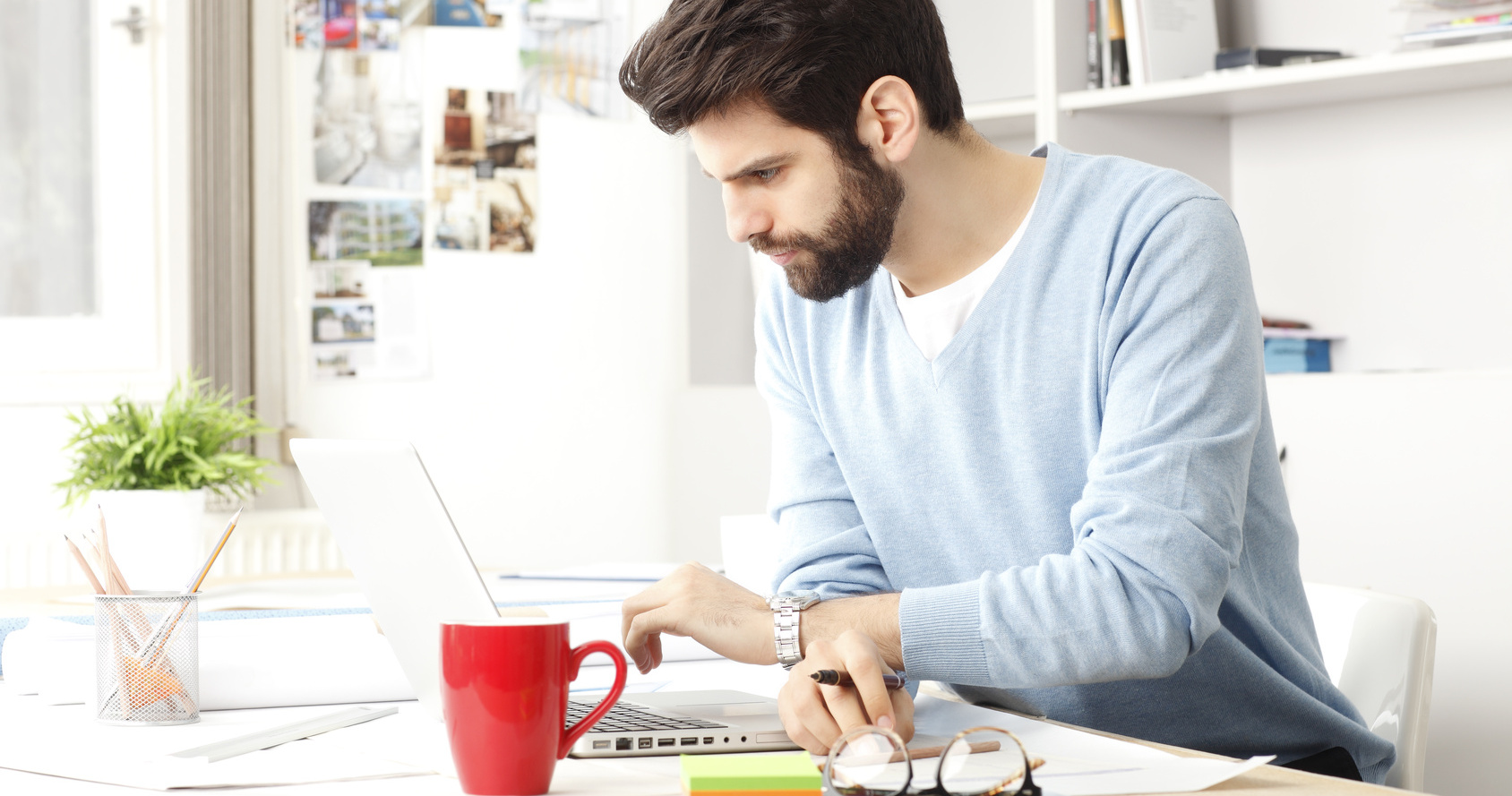 Working from home should be an enticing idea for many people, but reality suggests that not everyone seems to be cut out for it. Internet forums dedicated to discussion of the work-from-home experience feature countless threads about telecommuters, self-employed professionals and business owners having a hard time being productive.
There's a certain freedom associated with working from home: flexible schedules, not having to put up with gridlocked commuting, being able to take breaks arbitrarily, and staying close to family are some of the advantages in this regard. Nonetheless, these advantages can also turn into hurdles for entrepreneurs who may be new to the work-from-home experience.
Here are five common obstacles that business owners often encounter when they choose to set up their offices at home.
Thinking Too Much and Not Doing Enough
It is not uncommon for small business owners to become lost in thought when they are working by themselves from their homes. Thinking is certainly not a bad thing; however, it can become problematic when it is done to excess. Overthinking can get in the way of productivity because it leads to second guessing and indecision. To avoid falling into an abyss of too much thought and not enough activity, it is important to set goals around a schedule. Three periods of research and analysis a day should be sufficient for most business owners; the goal is to space them out and keep them under 20 minutes.
Not Taking Good Advantage of Space
Deficient workplaces can get in the way of productivity, and this often happens because space is underutilized. The goal of every home office and workstation should be to maximize its space. Even when the space available is not as large as it would be in a commercial office setting, home entrepreneurs should concentrate on maximizing their experience. With the right amount of lighting, decor and organization, a small nook in a house where you have been able to maximize your living space can be transformed into a pleasant workplace that invites productivity.
Family and Household Distractions
Being interrupted by children, spouses, partners, and roommates is a problem faced by many telecommuters and small business owners. There are two options to handle this issue, and the first is having a very frank conversation with everyone at home about the need for privacy during the workday. The other option is to physically move the office to a shared working space, a library or a Starbucks.
Cyber Wandering and Other Self-Distractions
The internet can be of the biggest time holes ever invented, particularly when considering social networks and video sharing platforms such as YouTube. It is simply too easy for home workers who are not being monitored to succumb to the temptation of clicking here and there, bouncing from one interesting website to another and from one social media profile to the next.
One of the problems is that every piece of content viewed or shared becomes a form of positive feedback, especially when it is shared and commented as part of a social media update. Thankfully, hope and assistance are available to those who are easily distracted by the charms of the internet: blocking extensions and apps such as FocusMe can be easily installed and tend to work wonders.
Scheduling and Setting Goals
Working without a plan or without schedules is an obstacle that can be easily avoided. Some freelancers and entrepreneurs can work 12 hours a day while others prefer to have more time for leisure; whichever the case, it is important to define a shift, a schedule, and a list of tasks that should be completed. The trick is to coordinate schedules with members of the household and to set realistic goals.
In the end, the five obstacles listed herein are not impossible to surmount, but they must be completely cleared by business owners who wish to be successful while working from their very own houses.
Author's Bio:
Anica is a professional content and copywriter from San Francisco, California. She loves dogs, the ocean, and anything outdoor-related. She was raised in a big family, so she's used to putting things to a vote. Also, cartwheels are her specialty. You can connect with Anica here.