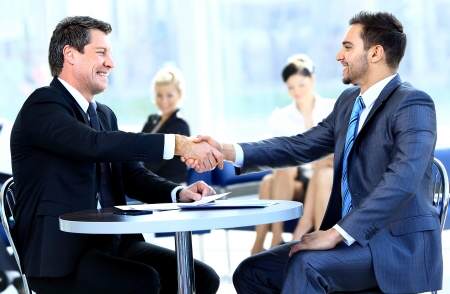 If you have a business that you want to take to the next level, you'll want to recruit investors. This is not something that can be achieved passively, as investors need to trust you and your business in order to stake their hard-earned money into it. You need to prove that you and your business can be trusted. These five ways will help to make your business more appealing to potential investors.
Have Goals
If investors ask about long-term plans, you shouldn't just shrug and be vague. This will indicate to them that you aren't thinking about the future, let alone the present. You should be giving them clear indications of how you anticipate your business expanding for at least the next five years.
Have a Sustainable Business
Investors are going to be reluctant to join your business if it seems like one that could shutter in a couple years. While you might be capitalizing on a fad, the long-term prospects could be in doubt. Have a peek here for an example of a business that will last for a long time. What's most important, though, is showing that you can stand out against the competition.
Have Thorough Financial Records
Transparency is key when it comes to finding investors. They'll want to see proof of your business holding up well financially. Make sure your financial records are as thorough as possible. If you have any ongoing audits, take care of them before involving investors, as those can be significant red flags.
Have a Good Image
Investors certainly won't want to come to a company that's embroiled in scandal. You can use all your PR tactics, but it won't make a difference. Instead, you need to make sure that you are aware of your brand image and to hold off on bringing in investors if you have more important issues to attend to.
Have Strong Testimonials from Others
Your word is only so good when it comes to convincing investors to join your business. You also need to have other people, such as clients, to speak highly of your business. For potential investors, this can help to significantly reduce any misgivings they might have about investing.
You need to prove that your business is promising in order to draw in potential investors. You should already be doing things well, but you also need to show that you have a sustainable plan for the future. When you speak of your business, it should be clear that you are wholly confident in it. By following these tips, you can help draw investors in.
Author's Bio:
Lizzie Weakley is a freelance writer from Columbus, Ohio. She went to college at The Ohio State University where she studied communications. In her free time, she enjoys the outdoors and long walks in the park with her 3-year-old husky Snowball.