There are few things worse than a poor night's sleep. To transform your bedroom into a soothing dream factory, follow our simple guide
Your bedroom is your own personal oasis: a private space where you can go to relax, shut out the rest of the world, and enjoy a restful night's sleep. But if you regularly struggle to get to sleep, you may begin to see going to bed as a stressful ordeal, rather than the most peaceful part of the day. If this sounds familiar, then it's time to take action. With a few simple changes, you can transform your bedroom into the relaxing sleep sanctuary you've always dreamed of. Follow our guide below to rediscover your love of bedtime.
A calming colour scheme
Colour has a powerful effect on the human mind, with each shade evoking particular feelings and emotions. The right colour scheme can therefore have a great impact on how you feel in your bedroom. Choose calming tones that will help your mind to switch off, like blues, greens and greys; avoiding invigorating sunny shades like red, orange and yellow. If pastel colours aren't your cup of tea, you could consider a bolder shade, like deep blue, to create an immersive, cosy sleep den. Use decor and accessories, such as rugs, pillows and the bedspread to complement this colour scheme with shades in the same colour family.
A new mattress
A new, high quality mattress is guaranteed to improve the quality of your sleep. If you toss and turn throughout the night, or regularly wake up with a stiff neck or back, then it's definitely time to invest in a new mattress.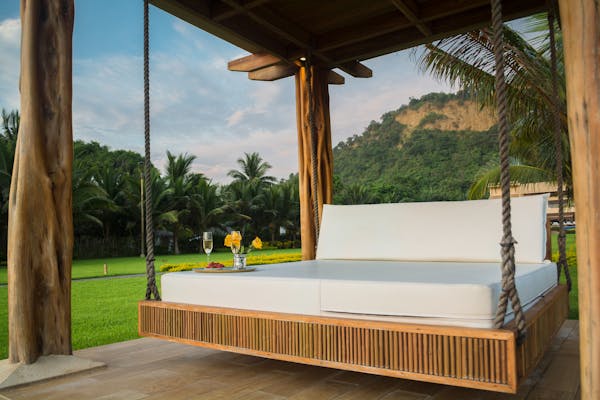 Choosing the right mattress can be a difficult task, as it depends on both how you sleep and your health requirements. Try buying from companies that will let you test the mattress at home for a trial period, so you can see the long-term effect a particular mattress has on how you sleep, and whether it's the right choice for you.
Spring Clean
A serene environment is a clean environment. Put aside an afternoon to give your bedroom a thorough tidy up, going through the drawers and wardrobe and getting rid of anything you no longer need. Be ruthless, so that you can create an uncluttered, more spacious room that will make you feel truly tranquil.
Luxury furniture
As we said, the bedroom is a personal space, and should therefore reflect your personality. Investing in beautiful new furniture can help you to see your bedroom in an entirely new light, and for furniture with both beauty and character, nothing can compete with vintage furniture. Check out Vinterior to find a wide selection of gorgeous bedroom furniture from top designers in a range of styles. 'Vintage' includes everything from mid-century modernist pieces, to French country designs, so there is bound to be a new wardrobe, bed frame or chest of drawers to suit your style.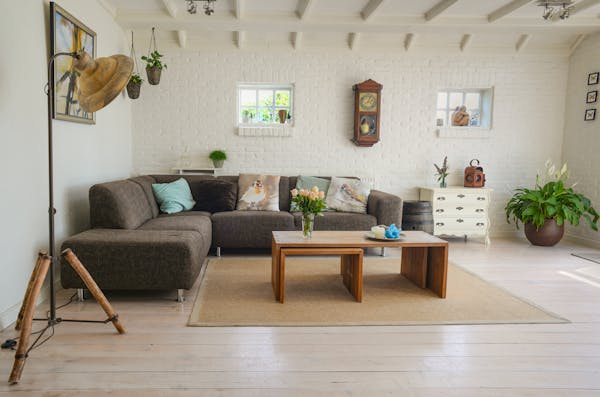 Lighting
The darker a room is, the deeper you will sleep. If you struggle to drift off, take a look at your bedroom's lighting. High watt and halogen bulbs are best avoided in the bedroom, so replace them with more ecological alternatives, and perhaps consider installing a dimmer switch. Or it might be natural light that prevents you from falling asleep, or that wakes you up early in the morning. If that's the case, invest in some black-out blinds or curtains, designed to keep all sunlight outside where it belongs.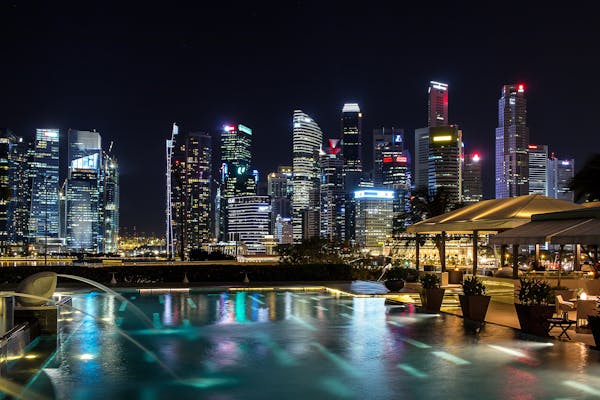 Plant life
Adding a few potted plants to the bedroom can improve the atmosphere of the room while also improving the air quality. Sometimes natural solutions are the best solutions.
Author's Bio:
This is Mikekomo, expert on home interior design lifestyle.