Spot out the exceptional benefits of installing converters to stabilize voltage variation. Browse through some of those for choosing the right one that befits your business needs.
An entire day's labor wage is a good waste when power imbalance affects mining work. After all, it's halving your per unit revenue coming from production. Compensating the per hour labor cost is something that comes to your mind first.
Well, that's easy now with automotive converters. Trimming your production expenses are easy now.
Just step-up your knowledge with voltage stabilizing tricks with industrial dc dc converters for non-stop power supply. Maximum entrepreneurs are unaware of such power stabilizers and get adversely affected due to power disruptions.
If you are one of those, it's time to cut yourself loose from such power disputes.
Apart from mining works, constructional projects are hugely suffered prior to power disturbances. Ignoring those disturbances lead to some of the following outcomes like:
Power fluctuations
Power cuts
Low voltage
Per day basis production is terribly hampered
Overcoming those challenges spin stunning growth in per day production. Such productivity equalize the investment cost with the revenue generated from it.
It's not possible for an entrepreneur to compromise with power dispute even after flowing cash on purchasing bulk electricity. Because it's a complete wastage of a good investment.
That's why, it's high time for you to think how worthy investment is to avail non-stop power supply?
Experts have nailed few tricks to neutralize voltage fluctuations, for turning it more stable. Time to look through some of those,
Regulated input and output voltage with efficient rectifiers
Right after switching on an electronic generator if it does not work, it leads to production crisis. Unless it's solved, the production gets hampered. To control such crisis, voltage rectification is a necessary action to be taken instantly. Fixing a rectifier to change the running dc current into required input solves such trouble. It's one of the major reasons for which converters are used in maximum industrial setups.
These converters are known for their durable service quality. Their certified quality assures dispute free electricity flow on a continuous basis. They are capable to rectify multiple voltages at a time before passing them to different phases. Prior to their one such benefit, they are the primary choice in an industrial setup. Unless you are a smart tech-geek, consider spending some time to turn the benefits of installing power converters.
Availing required input and output current in multiple phases without any dispute
Often insufficient input and output hamper power distribution in commercial setups. In maximum industrial setups, a deficit in power distribution is a tough challenge. Avoiding such challenges must be the primary concern of every entrepreneur.
Entrepreneurs who avoid these things end up seeing huge differences in investment and per unit production. By now, they must have realized that compromising with these things must be stopped instantly. Installing a converter is always successful when the device is:
Quality guaranteed
Capable to boost up power supply for different phases
Assure long distance power supply
Equally, power up low voltage as well as high voltage consuming units simultaneously
Acting as a mother power-source to enhance electricity supply in various business setups, popularized their commercial utility value. Turn every aspect well before installing an industrial converter in your business set up. Always it increases your chance to avail required amount of electricity in multiple phases and units.
Continuous power supply for high electricity consuming appliances even during black-outs
Significant power loss is a major problem in maximum industrial setups. It harms the productivity and affects the investment on electricity consumption. Choosing a reliable form of power supply meets both of these crisis.
Think for once, a device is simultaneously charging it's power storage and powering up different units with their required voltage input and output voltage. You can call that a 'combo deal'. On the top of that, the installation and maintenance cost of them are always nominal. Installation of reliable ac dc power converters to overcome power-cuts is every businessman's choice. Presence of such devices increase production rate, reducing the per unit production cost.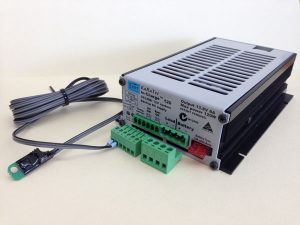 There are plenty of contractors for installing converters, but it's better to seek someone with years of reputation. Always that leads to better performance.
By now, you must have come across one basic query, how does the device work, does it have any steady power source? Yes, you have thrown a smart query.
These converters are a solid powerhouse of rechargeable electrolytes which energize different phases simultaneously.
That's why they are known for their:
Enhanced power supply with long-time battery backup where primary power source is nil
In remote locations where primary power source is off, getting non-stop power supply is a challenge. These converters are the only lifeline for distributing electricity in different phases. Their rechargeable power-bank always assures long-term and dispute-free electricity supply in different units.
That's why they are termed as reliable source of commercial power in maximum industrial setups, where primary power supply is nil.
Long range rectified dc input supply for different purposes
Powering up the long-range dc inputs might be a challenge for ordinary power grids. In maximum commercial and industrial projects, it turns out as a crisis. Earlier they were more of a menace in a project. But, with the installation of power converters, it's easy to solve such problems.
A DC converter connects rectified form of dc input to another phase, even if the distance is long. That's when choosing industrial dc dc converter for continuous power supply, turns up as a leverage. Because these devices are capable to power up long-range electrical phases without any disruption.
Your every investment in installing a converter is successful when your basic power source is met with perfection. To turn your every investment worthy, hire a certified electrical contractor for installing power converters to avail competitive benefits associated with it.
Author's Bio:
Ram Chandru's technical guest posts on how industrial dc dc converter installation is a benefit for non-stop power supply. His suggestions on which ac dc power converters suitably rectifies electric loads, helped them to choose a quality assured product for meeting their purposes.