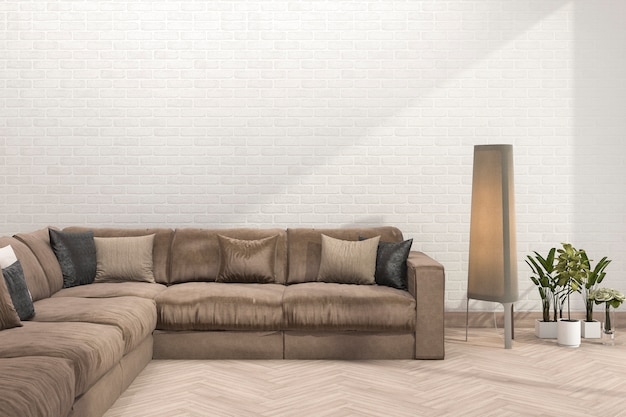 If you live in rented accommodation or any temporary place then investing so much in the interior of your house is a smart idea. But neglecting interiors is also not ideal. In such cases, it is good to settle in for some affordable ideas, DIY, where you don't have to spend too much but can also make your house look presentable.
Many stores offer material for affordable flooring in Aurora such as wallpapers to carpets providing you with a variety of ideas to settle for. For creative people and people who are good at handling tools, this must be a fun task! But for those who are troubled by this, we have a few selected ideas that can help you transform your place.
Vinyl Sheet Flooring - With Updated Modern Design
Vinyl sheet flooring has always been considered an affordable option but nowadays it's not as affordable. It comes up in various options that gives us an illusion of real flooring such as tiles, laminations, and wooden flooring. Gone are those days when vinyl sheets were just floral or yellow-brown designs. There are plenty of shops that offer affordable flooring in Aurora and a variety of vinyl sheet flooring to go with it.
Vinyl Tiles and Planks - Easy Install Option
If the big rolls of vinyl sheet flooring scare you, then vinyl planks and tiles could be your option. This industry has made a lot of advancements and is promoting DIY campaigns. They come in different colors, designs which can give a natural-looking texture of wood, ceramic tiles, laminations among others. And the best feature is that they are easy to peel-off that takes no time to beautify your place.
Laminated Flooring - Easy and Quick Option
Another affordable and easy to install flooring option is laminate flooring. Much like vinyl tiles, as mentioned above, they just come with a click-lock and some feature the underlayment attached beneath which makes the whole process simpler.
Plywood For Flooring - An Effective Wooden Flooring Alternative
If you are looking for a wood-like effect but on a low budget, then you would be glad to know that plywood acts as an amazing alternative for wooden flooring. Also, these are more moisture-resistant, spoil proof as compared to wooden flooring which makes them more preferable for a place with heavy traffic. If you are good with handling tools then with the proper information you can do this yourself but if you have some amount left in your budget then hiring an installer would be better.
Painting the Floor - Bring Out Your Creativity!
If you can't afford to remodel your old floor then painting your floor is something you can try. You don't need to be creative for this, just make sure you take all the precautions to get the color to stick to the floor. But if you are creative then you can actually experiment with colors and with the right inspiration you can create any design you wish or whatever goes with the aesthetics of your house.
Carpet Tiles - Best Under Budget
If you are looking for soft flooring on a budget, then carpet tiles are the thing you need to look up. You can choose from a variety of options and replace them in any way you like it. Also, if you change your house in the future you can carry these with you and arrange them according to the aesthetics of your new house.
Wallpapers For Flooring - A Smart DIY Flooring Option
If colorful ideas for flooring fascinate you, then go for wallpapers which can be stick to any type of floor - wooden, laminate or vinyl floors. Once you have cleaned the surface put on a few layers of polyurethane on the floor and stick the wallpaper over it. Let it settle down for the mentioned number of hours and then enjoy the new vibes of your place.
Author's Bio:
I'm a writer and illustrator. I did graduation in Journalism. For my Postgraduate thesis, I researched on Communicative Science and Disorder.