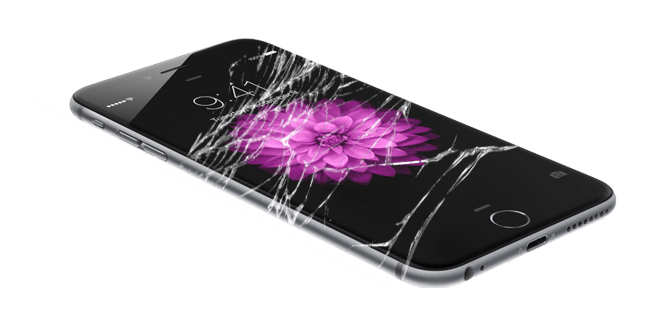 One common question that's been bugging so many iPhone users is a menacing phone menace called - iPhone Touch Screen Disease!
To those who have no idea about it will probably consider it to be a far-fetched illness. But clearing all doubts of confusion, this iPhone menace is VERY REAL!
So, if your iPhone screen has gone on the fritz, or is acting out weird especially in its screen function- then it may be due to this issue.
What Are Its Common Symptoms?
The device's multi-touch screen doesn't respond as well as it should. Meaning, your regular taps on the screen doesn't get recognised, or gestures like pinching or zooming don't work anymore.
The device screen shows a creepy flickering grey bar right at the top. And with time, the whole screen gets intermittently unresponsive.
What Causes This Issue?
This is still a matter that's up for debate. Mike Anderson Smith- presenting quality mobile phone repairs near Geelong states clearly:-
"It is still early days to determine why this happens in iPhone devices. But one probability is that it results due to the repeated dropping of the iPhone on hard surfaces. It is a result of users not taking care of their smartphone."
In response to this- Jake Langer- another specialist in iOS screen and device repairs says:-
"The issue happens due to design flaws- mainly related to the soldering of two touchscreen controller chips that are built in iPhones.
However, the above explanation also makes sense as dropping the iPhone does tend to loosen the soldered chips inside hence causing this rather strange and unheard issue."
How To Diagnose This "So-Called VIRUS?"
If one is very adept in handling a soldering iron and opening iPhone devices, then there are tutorial videos and PDFs to refer. However, such DIY attempts can prove very risky and may even damage their device to the point of no repair.
So, rather than taking such a huge risk, the rational choice would be to go for a notable iPhone repair company who specialises in all sorts of screen, repairs as well as device issue fixes.
Finding The Right Repair Shop:-
Check how many years have they been in this line of work. That is the first key parameter in determining a reliable iPhone repair shop.
Next check their other repair expertise like button issue, water damaged phones, battery issues, charging problems and even unlocking issues.
Take references of their recently served clients and possibly speak to them and ask about their service experience. This will present more closure and make it clear whether to opt for the repair company or not.
Request for their repair quotes and compare it with the other service providers having a similar market stature. This will make it clear if the company adheres to the industry standard rates- be it in their iPhone glass screen replacement cost in Ballarat or for any other glitch.
Ask the company if they use genuine repair parts from quality third-party manufacturers and also offer a warranty on each of their repair. With that, also check if they offer round the clock customer assistance.
These are generally the hallmarks of a quality repair shop. So, use them when sorting out the issue. It will save time and ensure a quality service provider fixes the device.
Author's Bio:
The author is an expert who works in a notable iPhone repair company for years. And using that experience and knowledge, the author also educates the readers on iPhone glass screen replacement cost in Ballarat along with the repair rates of other common issues.