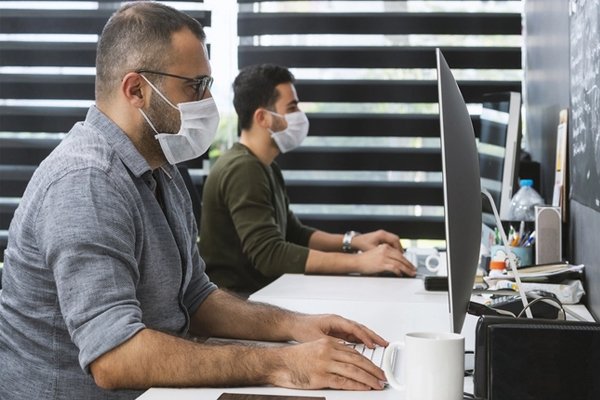 COVID-19, also known as Coronavirus, is an infectious disease that has tremendously affected the World's economy. This transmittable virus started in China and spread in almost all the countries of the World. Millions of people worldwide got infected by COVID-19, and it has taken the precious lives of thousands of people.
Coronavirus affects people in several ways, like most people who got infected with mild symptoms are recovered without medication or hospitalization. Quarantine is the key to get you safe from this infectious virus and to protect others also. 
Quarantine becomes necessary
Quarantine like self-isolation is to protect oneself, and others from the virus are necessary as Coronavirus is transmitted mainly through droplets generated when an infected person sneeze, cough, exhales, or even touch the other person either through a handshake or while sitting together. Quarantine has made people go crazy with isolation and no-interaction.
Lockdown imposed in various countries due to COVID-19.
Lockdown, which was imposed strictly, has now lifted slightly due to the economic hit. Immediate lockdown without the necessities can make people die with hunger, that is why it is lifted slightly, and shops are open for takeaway only. 
The World is facing this pandemic, and the lives and health of people are at risk. People of all ages are extremely terrified due to the virus. Still, in this pandemic, everyone played the role of a responsible citizen while in quarantine. The government and high authorities imposed lockdown in various parts of the countries where the ratio of infected people was high. 
Lockdown ended up with a result of the economic recession because the businesses and the large organizations have become a severe victim of the crisis. WHO announces to impose a lockdown for saving precious lives and has now turned out to be a wise decision for many countries in protecting their citizen's health, but all are currently struggling with the prodigious losses in the economy.
Lifestyles deteriorate due to COVID-19. 
Almost half of the year 2020 has passed while living with the fact of Coronavirus. Now, to recover the losses from the pandemic, businesses have again set their position to work while following SOPs and taking safety measures. People who have been isolated at home have lost interest in interacting with others physically due to social distancing for more than six months.  
The World is now shifting towards e-commerce from traditional physical buying and selling. Online presence at jobs as working from home and online teaching has become more common in countries where these online activities were never considered an essential domain before. Countries like Pakistan have also reached a successful level in e-commerce and online academy. Major progress of ecommerce stores are changing People's lifestyle. 
A significant part of Pakistan is deficient in technology and faces a lack of online understanding of things. Everyone does not have digital or electronic devices like laptops and smartphones to stay connected with the World, which has made people's lives negatively affected in many ways.
Impact on People's Lifestyle
The primary issue regarding the lack of essential items and resources due to lockdown has affected the people's lifestyle. Companies bearing the loss due to COVID-19 have started to downsize their employees and are only focusing on retaining the potential and most competent employees. The adaptation of new technology by senior employees creates a conflict. And the loss of the job has affected many of the people all around the World.
Things are coming back to a healthy life like in Pakistan because people follow the SOPs and live with the fact of Coronavirus. Everyone struggles with the mental pressure of knowing the deteriorating facts of the virus as symptoms of tiredness, cough, fever represent the basic symptoms. If anyone faced such circumstances, they should get the COVID-19 test done and be isolated for around 14 days.
This pandemic has a significant impact on people's lives, and people are helping each other with the essential resources in these high times. The world is hoping to get a bright future, free of Coronavirus by having faith in the unity and humanity. Front-line doctors and their families are also affected by the risk of their lives, so people must understand the situation and follow the SOP as required to prevent COVID-19.
Author's Bio:
I am a writer and author on selfgrowth