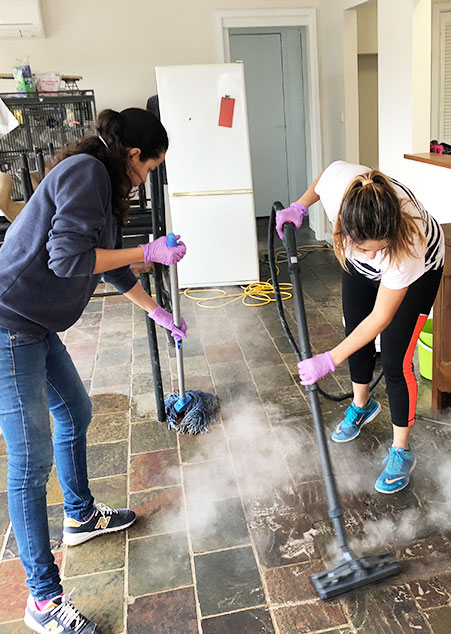 Earlier, you used to think the toughest part of renovation work is dealing with it. However, the task of cleaning the place after the renovation is an equally daunting process. It is a real hassle. You can complete the work easily if you have hired professional for the renovation work. Professional home builders stay with you till the end until the completion of cleaning task. They can save you from all the tiresome work. Those who doesn't want to post renovation cleaning, you must know that the dust can whirl in your entire home which leads to allergic diseases to your family members. There is various kind of dirt that left out after a renovation work, which requires advanced cleaning techniques.
If you are wondering what is do post renovation cleaning service do, then you have come to the right place to know about their importance of after cleaning service:
If you feel, you can clean up all the dust and debris by yourself post the renovation work. Then you are wrong. You must call for a professional service as they use different techniques for different kinds of cleaning. They come up with a plan. Their way of handling a bathroom post renovation service is completely different than a kitchen cleaning techniques. They provide you with vacuum cleaning service to get rid of all the invisible dust particles from the house.
They can save you time. If you start cleaning up the mess all by yourself, you will find yourself 'at sea'. As you have a very short amount of time span in your hand, you must, consider calling professional after renovation cleaning service, to save a lot of your time.
They use the right tools for cleaning up. In a house, you don't have all the tools for cleanings. But a professional service holds all the convenient tools to apply cleaning techniques in every place.
They appoint trained staffs. Trained staffs are capable of handling the post-renovation workloads. As the services are well equipped, it is convenient for them to execute the clearance properly. They take proper safety measurements as post-renovation clearance has a lot of hard parts to deal with. They know how to get the job done without causing any damage to the renovated site. Only professional service staffs know how to put value to their work.
Waste disposal can be done according to authority regulation. You can't know the waste disposal position after the renovation work. But a post-clearance team is capable of handling all the authority regulations for disposal of renovation waste material in the right place,
Professional post renovation work can increase the longevity of products in your home. If the dust and particles remain as it is in then the actual glamour and vibe of the room remain dull. But when you consider hiring a professional post-cleaning service, you will see your home looking more fresh and vibrant.
To conclude, you have precisely, explained the necessity of hiring the, Now the ball is in your court, how you want to act on it.
Enjoy happy home, clean home!
Author's Bio:
The author discussed with readers about the necessity of post renovation cleaning service after rigorous renovation work. As it is an environment-friendly.