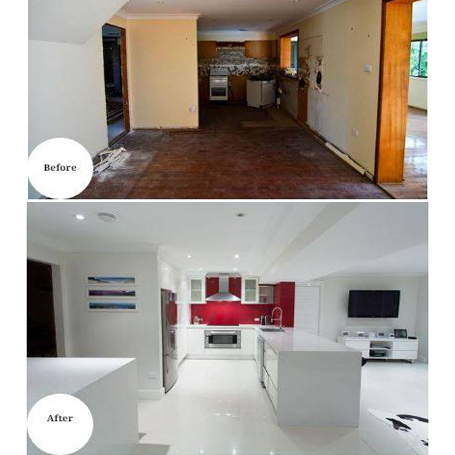 In modern times construction projects are based on open concepts to pave way for more space. Major reasons which have prompted the modern generation to opt for such open construction layouts include natural light, child safety and family cohesion. These are what make the open layout more appealing. In contrast to traditional designs which would disappoint families with under-used space, dim halls and low resale value the open layout promises better living. This is urging many home owners to opt for open designs making it quite obvious for them to get rid of unwanted walls which pose barrier to the project.
However, during the process homeowners can rarely make out the risks of having certain walls removed. Many can't even recognise which walls bear load and which offer resistance against earthquakes. It's difficult for a layman to point out whether a particular wall is load bearing.
Identifying load bearing walls
Before you think of eliminating a certain wall, find out if it is a load bearing one. For a successful full house renovation in Parramatta, it is vital to understand, which walls offer structural support. Many of you who do not have an idea about load bearing walls will want to go through these lines. Load bearing walls are those that carry weight of the housing structure. Some of these walls even resist seismic load, protecting the building from collapsing during an earthquake.
Characteristics of load bearing walls
Load bearing walls will showcase the following characteristics as discussed here:
It will be perpendicular to the ceiling, floor and the roof joists
It will be positioned on top of the support beam or the concrete foundation
It can be set below another wall
It is usually centrally placed
Removing load bearing wall
Wall removal services in Sydney, are vital for home renovation plans which emphasise on introducing an open layout. According to architects and experts, when removing a load bearing wall, workers should create a temporary structure that will offer support for the time-being till another is build. Sometimes architects may suggest placing a fresh new beam underneath the floor joists in a line parallel to the demolished wall although it's an affordable means to cover up for the support yet, the option might not appear too pleasing, aesthetically.
Identifying non-load bearing walls
A wall removal company in Sydney is perhaps all you need to contact in order to accomplish an open layout for your home. Meanwhile it becomes necessary for the property owner to identify the non-load bearing walls which can be demolished during the process. However there are a few things to keep in mind before getting them demolished, watch out if they are already concealing pipes, saving energy bills and offering you the much desired privacy. Sometimes non-load bearing walls offer huge benefits which make them almost indispensable.
Energy costs
Now, that you will soon be opting for the open concept living, there is one very important thing to note- the energy costs will be higher than before. With an open concept, you will need more energy to be running in order to maintain temperature inside your living space.
Thus, before opting for the open living concept consider these few aspects for a successful renovation.
Author's Bio:
The author owns a wall removal company in Sydney. In recent times the author has been sharing details about wall removal through blogs.