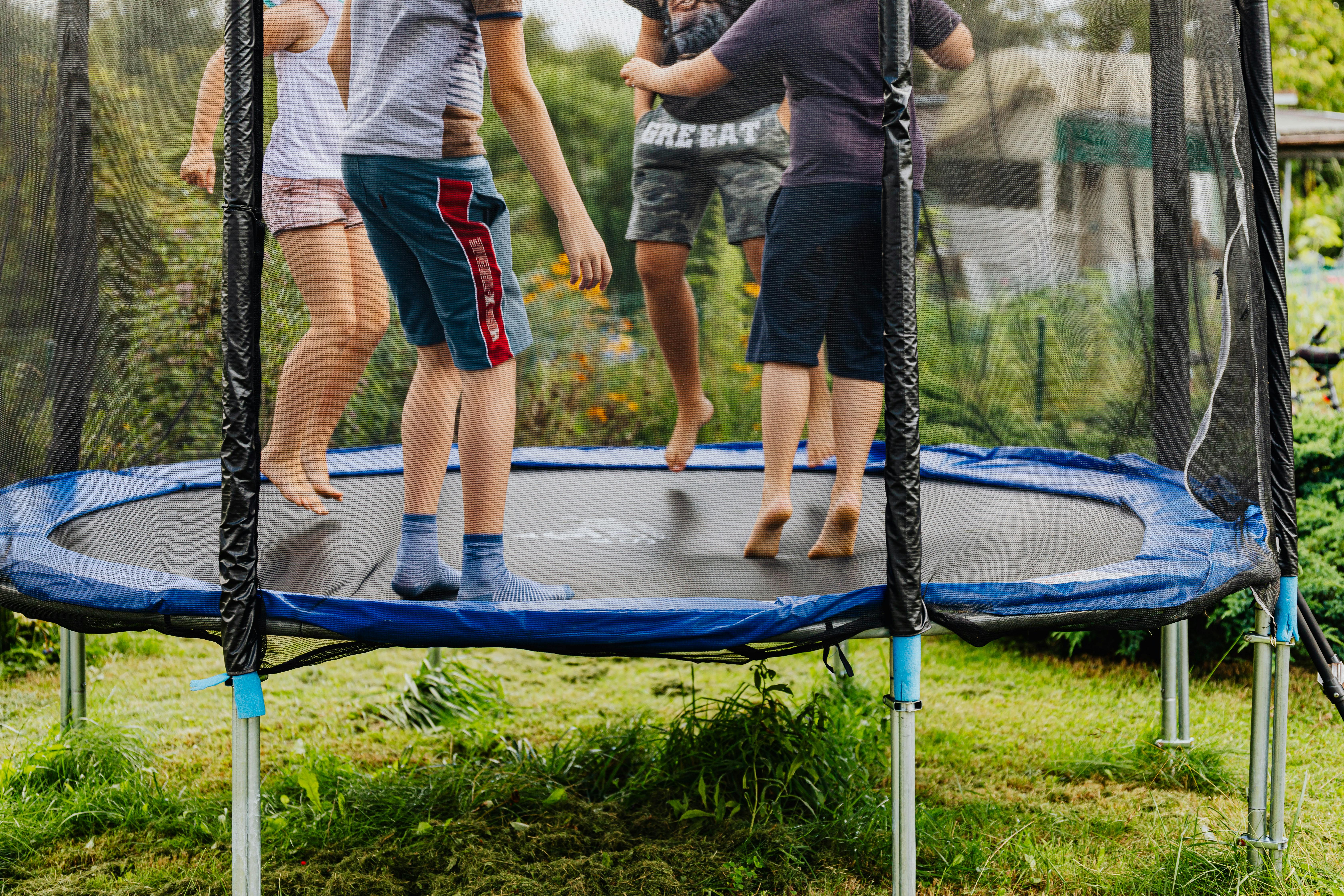 Trampolines are fun, no matter whether for kids or grown-ups. Everybody loves a little bit of jumping and rewinding and what better way to do that than trampolining? For kids, it is a way to have fun with their friends and jump as much as they want but for grown-ups, it has become a fitness device as well as a method of destressing.
Trampolines are for everyone. Kids and grown-ups love it alike. The variety of shapes, sizes, prices, and designs makes it affordable and convenient for everyone. Be it for single person use or for group activities, there is a trampoline for everyone.
Trampolines come in different shapes which means you can get a trampoline of your choice to fit perfectly in your garden or backyard without making it look out of the place.
However, there are trampolines available in a number of sizes, but a 9 feet trampoline is perfect for all age groups. Here are some of the points why.
Ideal Size
A 9 feet trampoline is just the ideally sized trampoline for anyone and everyone. It is neither too big nor too compact for use. And just the perfect size for fitting in any backyard. It does not look too big nor too small in your garden as well.
Ideal for Group as Well As Individual Use
A 4 feet trampoline could be too small for group activities while a 13-foot trampoline can be too big for individual use. But a 9 feet trampoline is just perfect for each single person uses and for doing group activities with friends and families.
Strong Frame
A 9 feet trampoline being a medium-size trampoline has the sturdiest frame as there is no need for extra materials as in a big trampoline or the manufacturers cannot get away with using poor quality building material as in smaller trampolines. A 9 feet trampoline is made up of just the sturdiest material and hence, is really long-lasting and durable.
Availability
9 feet trampolines are available in all shapes as opposed to compact or bigger trampolines that have some limitations when it comes to getting one in the shape you want. From regular round and rectangular shapes to unique oval or octagonal shapes, 9 feet trampolines are available in all shapes.
Ideal for All Age Groups
9 feet trampolines are not too large for just the kids to play around nor too small for just the grown-ups to work out. It is just of the perfect size that caters to kids and grown-ups alike! It is perfect for you if you want to have a quick workout and ideal for your kids to jump and play.
Inground Or Above the Ground
You can choose between inground and above-the-ground models as 9 feet trampolines are available in both varieties. So, you do not need to worry about the trampoline being an eye-sore if it is an above-the-ground model. You can easily get a 9 feet inground trampoline that would just merge with the entire setup without hitting the vibe of your backyard or garden.
However, you get a range of options when it comes to a trampoline but getting a 9 feet trampoline would be the ideal choice for kids as well as grown-ups.
Author's Bio:
Hi, I am Sandra McCarthy! I am 30 years old. I live in Ireland. I love reading, hiking, watching movies, tennis and cycling.