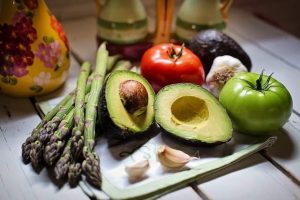 The Plant-Based lifestyle has grown significantly in popularity in recent years. This is attributed to the three main benefits of this lifestyle:
Health
Environment
Animals
Research shows that a plant-based diet can prevent and reverse various chronic diseases. Many people have transitioned to a plant-based diet and seen major and minor health improvements. Most people report having more energy and weight loss within the first few days of eating plant-based.
The animal agriculture industry has a heavy toll on the environment and is now recognized as a major contributor to climate change. By switching to a plant-based diet we help protect the environment and fight climate change.
Lastly, animal welfare is an important reason why people go plant-based. Many people come to a sudden insight that eating animals is immoral for them.
Do you want to switch to a plant-based diet? Let's look at some useful online resources to help you make the dietary switch.
GingerKale
GingerKale is a relatively new platform offering coaching, education and recipes to plant-based enthusiasts. The platform takes a rather simplistic and practical approach to help and inspire other people on this path.
Forks Over Knives
Forks Over Knives is perhaps the best resource for plant-based recipes. FOK has a big community of followers. Besides a great website, they also have a documentary (often viewable on Amazon Prime or Netflix), a cooking course and a lively Facebook support group.
NutritionFacts
Are you more about the facts and figures? In that case, NutritionFacts is your go-to place. As the name implies, NutritionFacts brings you all the latest facts on nutritional research. The company is led by Dr. Greger, who has published several bestseller books including How Not To Die.
Consult any or all of the above three resources to make a smooth transition to a plant-based diet!
Author's Bio:
I am an author of selfgrowth