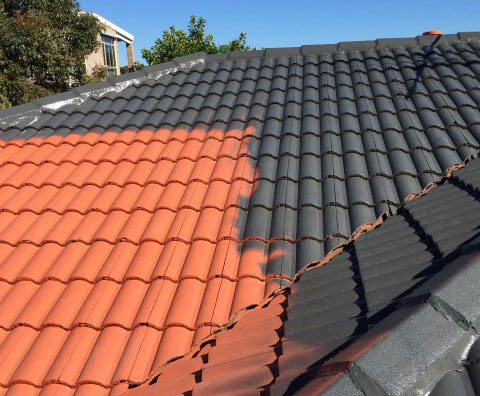 When faced with a roof leakage, it is usually more complicated than merely looking above the ceiling watermark. However, many make the mistake of turning a blind eye to the water patch which forms on the ceiling. And unfortunately, that leads them to bear some unwanted expenses down the road.
A roof leak may result due to a number of reasons. So, the crucial thing here is to find the water's entry point. But since water can run along the beams from the entry point to reach the ceiling leak, finding the entry point is easier said than done.
To educate you -Here Explains 3 Major Causes of a Roof Leak
The commonest cause for a roof leak is a cracked, broken or damaged tile. But to identify it, you need to conduct a proper roof inspection, particularly by an expert in roof painting and restoration operating near you. This will give you the perfect chance to repair all broken tiles and even replace them if needed.
Although the rule of thumb says that you should always restore your roof after 10 years, in case of leaks caused due to damaged tiles, get in touch with a specialised roofer immediately.
Tears in the Sarking Paper Due to Deterioration or Electrical Work-
Whenever there is a tear in the sarking paper, due to deterioration or electrical work it causes the roof to leak. The word of advice would be to inform the hired roofing expert of any previous leakage restorations done. The roofing expert will have to lift off the tiles to find a sarking paper.
Fortunately, there are reputed roof restoration professionals in Melbourne who are well equipped and experienced to tackle such roof leakage issues. They will inspect the roof, find then sarking paper and fix the leakage problem effectively.
In addition to the above causes, roof leakage also occurs due to jammed gutters. Whenever there is a heavy downpour, the roof gutters are responsible to take care of all the water flow down from the roof. If they get blocked for some reason then the accumulated water has nowhere else to flow. Eventually, the water finds an entryway through which it flows from the beams and causes a leakage problem.
To avoid this; you should look to add a gutter guard especially if there are trees around your property which constantly drops leaves and twigs into those gutters. Also, look to clean it up every 6 months. If you wish to clean it yourself, you can take inspirations from the available videos on YouTube on DIY gutter cleaning.
Capping Off:
Roof leaks are usually a sign of a bigger problem. So never ignore it. Always hire experts specialising in roof painting and renovation services in Melbourne to inspect the leak problem and fix it before the next storm. You can even request them to repaint your roof appropriately to avert any possibility of water damage which come with costly repair bills.
So, get in touch with these expert roofers whenever convenient for you.
Author's Bio:
The author _____ runs a company which specialises in roof painting and renovation services in Melbourne at industry-standard rates. The author runs a proficient task team to restore and repaint all types of roofs in super quick time.