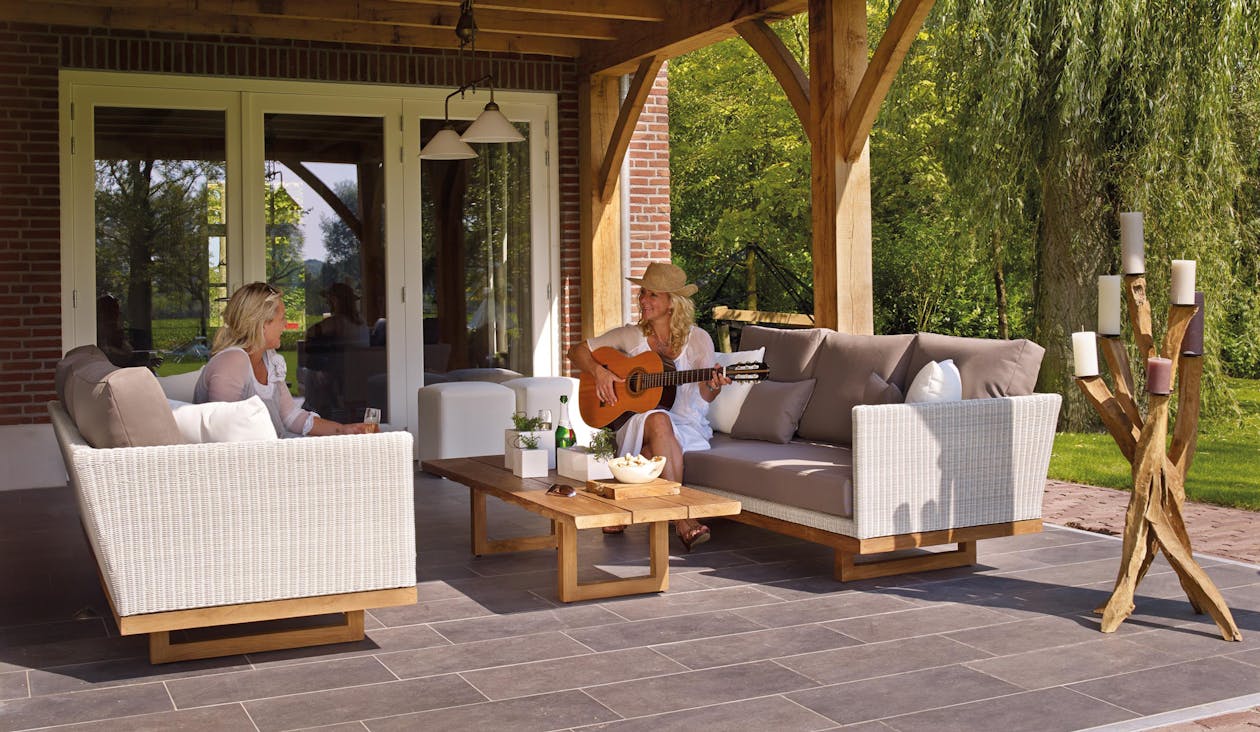 Time spent outside is time well spent. Whether you're relaxing on your own, enjoying a favorite book, or spending time with family and friends during an outdoor get-together, your patio and backyard provide a beautiful and tranquil retreat for all occasions. Unfortunately, when you're outdoors, you have to take the negative aspects of being outdoors along with the positive ones. To help make your space as enjoyable as possible, here are a few tips to help keep those negative aspects at bay.
Conquer the Bugs
Ultimately, you'll never completely rid yourself of bothersome bugs while you're outside. After all, when you're outside, you're technically on their turf. However, you can do many things to keep these pests at bay so you can enjoy the outdoors without lathering yourself in bug spray. For example, you can set up traps to attract, trap, and kill different types of bugs. If you're really bothered by them, you can surround your yard, or at least a small part of it, with mosquito netting, providing a bug-free escape for you and your family.
Conquer the Sun
There's nothing like spending time outside, only to be left with a painful and dangerous sunburn. One way to overcome this issue is by installing one of many Luvaflex awnings over your patio to protect you from the sun's damaging rays. In addition to protecting you from sunburn and skin disease, an awning will help you stay cooler, and can even be used in conjunction with mosquito netting to provide the ultimate backyard escape.
Conquer the Noise
Let's face it, not everyone can live on their own private parcel of land that's far removed from the rest of the world. If your backyard is near a busy street or other noisy area, utilizing a water feature of some kind can provide white noise that will bring tranquility instead of frustration. These relaxing sounds will provide more of a retreat feel to your backyard space, allowing you to relax and forget about the cares of the world.
Conquer the Heat
The idea of spending time outside is great, until you actually step outside and are immediately drenched in sweat from the heat and humidity. If you still want to enjoy your backyard, though, several options are available. As mentioned, you can utilize an awning to provide shade if no natural shade exists. In addition, large fans, especially when used in conjunction with a light mist of water, can help cool you down
significantly. Of course, nothing beats the cooling power of a backyard pool, if that's the route you want to take.
Ultimately, the best way to enjoy your backyard space is to find new and fun ways to utilize it. So, go ahead and have that backyard barbecue, string some lights to create a romantic atmosphere, or install that sandbox your grandkids have been begging for. However you use your backyard is a good way to use it, so long as it's not going to waste.
Author's Bio:
Rachelle Wilber is a freelance writer living in the San Diego, California area. She graduated from San Diego State University with her Bachelor's Degree in Journalism and Media Studies. She tries to find an interest in all topics and themes, which prompts her writing. When she isn't on her porch writing in the sun, you can find her shopping, at the beach, or at the gym. Follow her on Twitter and Facebook: @RachelleWilber; https://www.facebook.com/profile.php?id=100009221637700