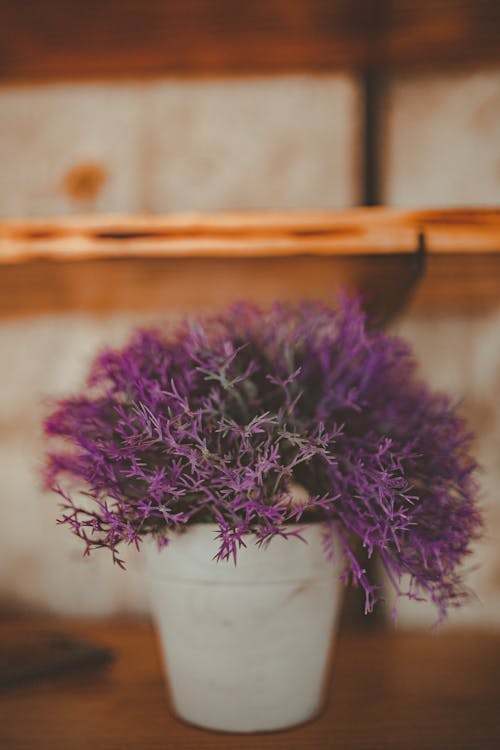 Beloved by many people, house or indoor plants can be a great source of joy for you to nurture and grow. While it's fun to watch a plant grow up healthy, you may also be surprised to know indoor plants can actually improve your health. Often credited with helping to lower a person's blood pressure while also reducing stress, anxiety, and depression, there are many different types of indoor plants that can prove to be very beneficial to your physical and mental health. As for which are the best, here are four you can consider adding to your home.
Aloe Vera
Known for its many soothing elements, Aloe Vera is used by many people who have trouble sleeping due to anxiety and stress. A plant that is more active at night and thus produces more oxygen, Aloe Vera acts as a filter for benzene and formaldehyde, two substances commonly found in household cleaning supplies and paint. By filtering out these toxins, Aloe Vera purifies the air around you, helping you to stay calm while also getting a good night's sleep.
Jasmine
If you have been looking at such items as cannabis seeds while trying to determine what indoor plants you want to grow, you can also look to Jasmine as a viable option. Offering a fragrance so soothing and sweet that it is used in many types of perfumes and essential oils, Jasmine plants are the equivalent of having diffusers inside your home. If you've got a sunroom or other spot in your home where you go for comfort and relaxation, place some Jasmine nearby.
Lavender
With a sweet smell resembling Jasmine, Lavender contains a substance called linalool, which in clinical trials has been linked to helping reduce anxiety levels and also improve the strength of immune systems. Also a popular scent in essential oils, this indoor plant is highly recommended if you have issues with stress, anxiety, or insomnia.
Peppermint
A common flavor in your toothpaste, chewing gum, or favorite candy, growing Peppermint in your home will definitely help you calm down and relax. With its powerful and refreshing aroma, it is a natural stress reliever and is thought to help boost a person's cognitive skills. In addition, it contains menthol, which is commonly used in ointments aimed at muscle relaxation.
No matter which of these indoor plants you select, chances are you will soon find yourself sleeping much better and having a more positive outlook on life.
Author's Bio:
Anica is a professional content and copywriter who graduated from the University of San Francisco. She loves dogs, the ocean, and anything outdoor-related. You can connect with Anica on Twitter @AnicaOaks.