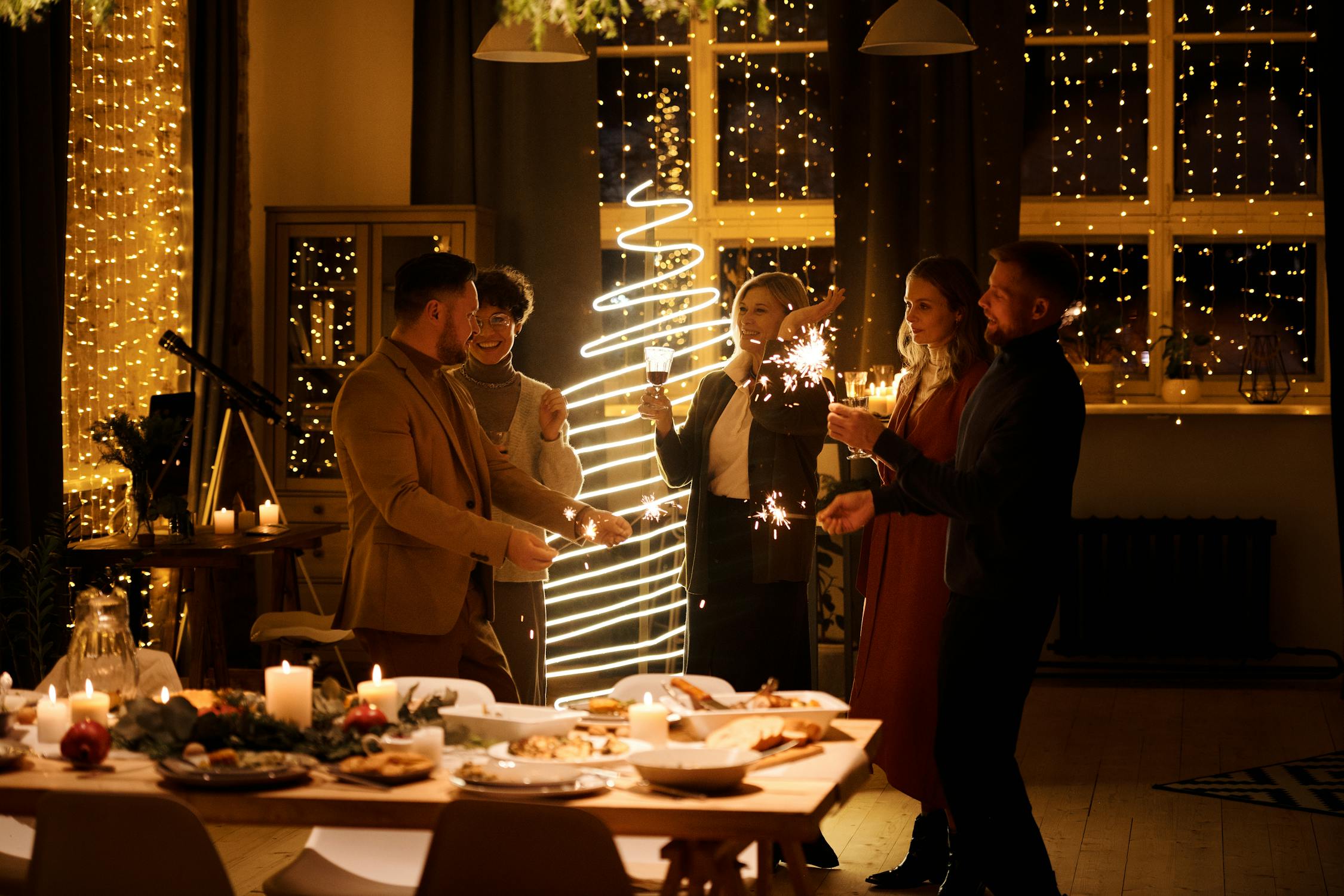 When it comes to planning a big family celebration, there is a lot to think about. From choosing the right location to having an adequate amount of food, it's imperative to get planning early. Make sure you include these five essentials so that your next celebration goes off smoothly.
Wireless Speaker
There's nothing that breaks up the silence more than music. Having a wireless speaker is a great tool to ensure that you can spice up the get-together with some themed music. Try to have a speaker that is powerful enough to cover the whole area of the celebration. There's nothing worse than only getting to hear a word or two of your favorite song because the volume won't go any louder.
Food
It's hard to have a family get-together without enjoying some food. It's what brings us all together in a place of happiness. However, the logistics and expenses of getting food for a big family can be challenging, to say the least. A great tip is to look for snacks and treats that you can buy in bulk. With a little planning, you can save a ton of money on food purchases for your next big family celebration.
Games
Most people can remember a time when they had a blast at a family gathering playing a game. The competitiveness that it brings out provides a unique flair of entertainment, laughing, and teamwork. Prepare for your next family celebration by having some fun games on hand. Try to have a nice selection so that everyone can play something that they truly enjoy.
Activities for the Kids
Most big families have a handful of kids running around all the time. To ensure that everyone has a good time, you should plan some fun activities for the kids to enjoy. Think of things that are safe for all the kids, regardless of their age, and can keep them active during the get-together. This will allow parents a chance to relax and enjoy hanging out with the family. You can also have activities for the kids to do with adults, like setting off wholesale Christmas crackers, sparklers, or other fireworks.
Outdoor Fire Pit
When it comes to planning a get-together for a large family, most of the time, the location is somewhere outside. This is because the outdoors allows enough space for everyone to be around each other in a comfortable setting. You don't want to be jamming everyone in a tight room. To make things relaxing, consider an outdoor firepit. A fire ring is a great place for people to enjoy sitting around and catching up.
Planning your next big family celebration can be stressful, to say the least. Luckily, if you employ the essentials above, you'll be well on your way to planning an awesome adventure. Just be sure to remember that it's all about bringing the family together in a fun and relaxing way.
Author's Bio:
Anica is a professional content and copywriter who graduated from the University of San Francisco. She loves dogs, the ocean, and anything outdoor-related. You can connect with Anica on Twitter @AnicaOaks.