If you are getting new wardrobes in your bedroom or remodeling the old ones, then at some point you will have to choose the doors for your wardrobes. And when it comes to choosing the wardrobe doors, you will have to pick one among sliding, hinged or bi-fold doors. But it is always wise to go for the modern sliding wardrobe doors over the tradition open out ones. As ostekglass.com.au states on their website, installing sliding doors are not only inexpensive and enhance the look of your bedroom, but they are also highly convenient to use. There are a plethora of designs and varieties available in the sliding doors for wardrobe, and you will be able to choose the one that suits your taste and requirements perfectly.
Still not convinced, eh? Let us have a look at the benefits of the sliding wardrobe doors: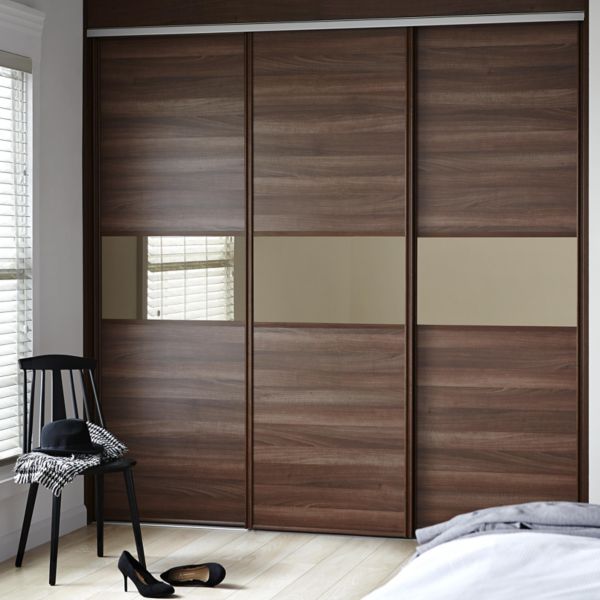 1. Add a beautiful look to your bedroom:
You will get a multitude of styling options and designs with if you choose to install a sliding wardrobe door for your bedroom. If you go to the sliding glass wardrobe doors, you will be able to personalize the doors by using various colored glasses, partly frosted mirrored glass, shaded glass or by choosing something highly unique. Wardrobes mainly take away the appeal of your interior, but with the glass wardrobe doors, you will be able to enhance it greatly.
2. Prevent your room from getting congested:
Of course, this is one thing that you will get if you install the mirrored sliding wardrobe doors. Mirrors are capable of making any small room look bigger so if your bedroom is small, then pair the mirrored sliding doors with large couches to make your room look much bigger than it is.
3. A convenience of usage:
Aluminium frames are used to create the sliding panels of these sliding doors. So, they are very sleek and operate smoothly without any hassle. Furthermore, the open-out doors make your wardrobes bulky, and they consume a lot of space. This is something that you will never have to face if you install the sliding doors.
<

4. Multiple Usage:
As the sliding doors are highly fashionable, so they can be used for various purposes. For example, if you have mirrored sliding wardrobe doors in your bedroom, then you will not have to install a mirror separately; since the doors will work just fine as beautiful mirrors.
5. Provides a broad reach:
As there will be no hinges or bulky design to prevent you, you will be able to reach every corner of your wardrobe efficiently. It will not only help you to keep your wardrobe clean, but you will also be to utilize the wardrobe space much more efficiently.
6. Maximise the storage space:
Yes! You will be able to maximise the storage space of your wardrobe with the sliding doors. The sliding doors can easily be fitted with the wall, and they can also be customised to run from floor to ceiling. This will increase your storage space manifolds without destroying the look of your interior.
Choosing the best wardrobe doors for your bedroom is essential. And nothing comes in comparison to the sliding doors when it comes to styling, personalization, and efficiency. So, install the sliding doors for your wardrobe and make your bedroom much more beautiful. Ready for the fresh new look?
Author's Bio:
Angelina is house wife and a vlogger. She writes bllogs on renowned DIY projects website likke onmogul.com, instructables.com etc