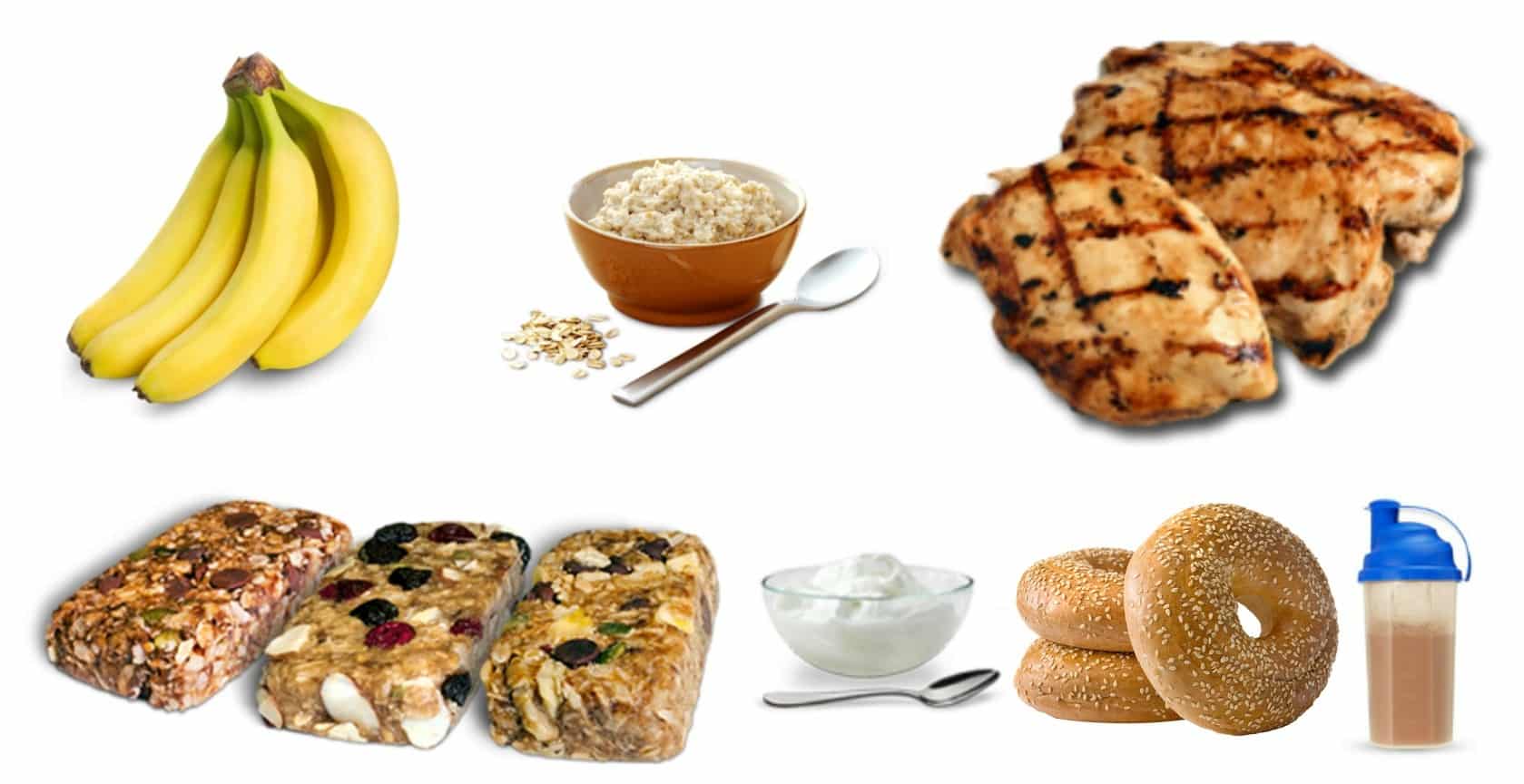 Many people belief that we should not eat anything before training. But the truth is that eating healthy foods before exercising can be very positive. In this way, performance would be improved, and more benefits would be obtained during practice.
Before workout, it is essential to include some protein, fat, and some carbohydrates in the diet (as stated in this study carried out by the James Bay a writer from Selfgrowth). Of course, they should not be taken before starting or on the way to the gym. The ideal is to eat them between half and an hour before. In this way, the body will have time to take advantage of them as a source of energy.
Top 7 healthy foods to eat before workout
If you have already set your sports plan and want to know what you should eat before starting your training, don't miss the following 7 healthy foods. You will love them!
1. Oats
Eating oatmeal before workout is one of a best practice. This food is filled with dietary fiber. Oatmeal before workout considered as the most complete food to get energy, it can help to stabilize blood sugar and supports the metabolism to facilitate the transformation of fat into energy. It is very low in calories and, thanks to its healthy fats, it protects the heart and maintain cholesterol level.
A cup of oatmeal contain 4 grams of fiber. You can easily add the different type of fruits and nuts to make it healthier in your daily life.
Oatmeal before workout is good because oatmeal also contain fiber which is good for your digestive system. Due to multiple health issues like, chronic constipation issues, consuming oatmeal before workout every morning will be helpful to get rid of this type of issues.
2. Fruit and vegetable juices
Green healthy food
Green fruit and vegetable juices are one of the excellent sources of natural energy that can be prepared to increase performance during exercise. These drinks are refreshing and easily digested, supporting metabolism so you can burn fat more easily.
They can be prepared by mixing vegetables such as:
Spinach. According to the study, this is a great source of dietary.
Broccoli. According to this report from the National Institutes of Health, it is a great source of vitamin C, an antioxidant, and with the ability to improve iron absorption.
Parsley. According to this research carried out by the Universidad Nacional Mayor de San Marcos (Peru), it could function as a hepatoprotection in rodents.
Celery. According to this study, it was purifying and recommended for kidney cleansing.
It is also convenient to add fruits such as:
Banana. This is rich in potassium.
Apple. This study carried out by the University of Talca (Chile) relates it to a cardio protective capacity.
Kiwifruit: It is very rich in vitamin K, responsible for the formation of tissues, according to the National Institutes of Health.
Pineapple. According to the study it has analgesic and anti-inflammatory effects and protects the immune system.
3. Chia seeds
The USE of chia seeds became popular because they are rich in nutritional properties that provide great health benefits. They contain omega 3 essential fatty acids, fiber, protein, and minerals. All of these dietary elements help to strengthen the body while giving it energy. However, this study carried out by the Federal University of Rio de Janeiro considers the current information regarding its relationship with cardiovascular health insufficient.
Currently, they are very easy to acquire in the market, and their price is quite reasonable. The best thing is that you don't have to eat large amounts to enjoy its properties; a small spoonful added in smoothies is more than enough.
4. Avocado
It is delicious and has dozens of benefits for the overall health of the body. It contains essential fatty acids, vitamins, antioxidants, and other nutrients.
5. Eggs
Eggs is a best food to eat before workout, Eggs are no longer the antagonists of diets and it has already been shown that consuming them regularly contributes to improving cardiovascular health, as stated in this study
6. Nuts
The nuts contain less water compared with fresh fruits. That explains why they are more concentrated in calories. It is essential to know that they are also a great source of protein, healthy fats, and antioxidants that support the diet.
In the case of athletes, they turn out to be a great choice to calm hunger since they are very satiating and act as a natural source of energy. On the other hand, its high fiber content reduces the absorption of carbohydrates, which makes them an ideal food supplement to control glucose, as stated in this study carried out by the Autonomous University of Baja California.
We recommend reading: Discover the delicious and healthy dried fruit drinks
7. Low-fat Greek yogurt
This food is not only good for maintaining the health of the intestinal flora (as stated in this study carried out by the VU University Medical Center), but it also supports digestive function and prevents uncontrolled blood sugar levels. However, According to this study by the University of Illinois, it is still too early to confirm any benefit in treating Type 2 Diabetes.
Remember that, in any case, the most important thing is the motivation you have for each exercise routine. If combined with a good base of healthy foods like those shown above, you can get the most out of your body. Being disciplined and constant, you can get the most out of it for your health and figure.
All food are good before exercise but eating oatmeal before workout is super good and healthy for better life.