Hard work, dedication, and diligence are three primary virtues you need to imbibe to clear any exams. When you prepare for the PMP exam, you also need a streamlined, actionable plan that never fails. The Project Management Professional exam is not an ordinary exam that you can pass without sheer determination, dedicated efforts, and a carefully designed preparation plan.
Most of the PMP exam candidates are highly enthusiastic and passionate but are clueless about PMP exam prep 2021 . You cannot clear the PMP exam by reading some random materials and watching some video tutorials. A carefully crafted preparation plan is a must thing.
As of now, there are more than 762,000 PMP certificate holders worldwide. You can imagine how the PMP certification is recognized as one of the best management qualifications globally. In this post, we have offered a systematic approach to tackling the PMP certification exam.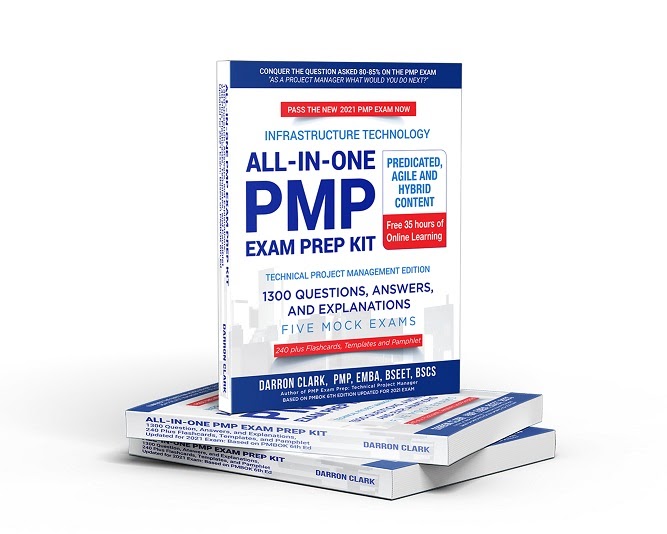 Let's discuss a list of exclusive tips that will undoubtedly help you for PMP exam prep 2021.
Absorb the PMBOK® Guide
We all know that the PMP exam is mainly based on the PMBOK® Guide. This guide can make a roadmap for your studies. Start with the guide and then keep learning other study materials. You will come to know about different topics and enlarge your understanding of the topic fundamentals.
Rather than just memorizing everything, you need to put effort into understanding different concepts well. When you have a clear understanding of fundamentals, you will solve questions quickly and effortlessly. The PMP exam questions will also test your ability to apply concepts, principles, and ideas to real-time problems.
Buy the best PMP preparation books.
You need to have other study materials, apart from the PMBOK® Guide. If you search on the internet, you will come across many books for PMP Study Guide 2021. However, you need to find one that covers almost all topics and concepts.
The PMP exam is all about testing candidates' ability to apply their learning in challenging real-life scenarios. Having the best book at your side will help you to conquer the exam.
Let's understand it by example. One of the challenges that candidates face is dealing with the inputs, tools, techniques, and outputs, commonly known as ITTOs. However, before you delve into the ITTOs for a process, you need to learn basics such as which process to use, what the process is all about, what problems the process solves, etc.
Once you are good at basics, you will see the connections between the processes and problems. It will make the PMP exam prep 2021 journey smooth sailing.
One such book that we recommend is All-In-One PMP® EXAM PREP Kit by Darron Clark. The book has 1300+ questions with detailed explanations, 240+ flashcards, templates, and pamphlets to start with.
The book perfectly uses five teaching methods such as visual, language, oral, texting, and memorization to ensure that the candidates understand the concepts to clear problems.
Having the latest study material for PMP exam prep is a must thing. This book has everything that you are looking for the best preparation for the PMP exam.
Enroll for Online PMP Exam Prep Workshops
Attending PMP exam prep workshops can benefit candidates immensely to get that classroom training where one-on-one interaction is possible. Also, fulfilling the 35 hours of training is a prerequisite for applying to take the PMP exam. By attending a training workshop, you will be eligible for the exam by completing 35 hours of training.
If you are looking for the best PMP exam prep 2021 training program, Techgpmtrain is your ideal partner. They have a comprehensive approach when it comes to PMP exam preparation, and in addition to that, they also offer free 35 hours of PMP training.
Don't Forget Flash Cards
Incorporating Flash Cards in your PMP exam prep 2021 can be a life-turner thing for you. There are two types of flashcards available- paper or electronic. They are cost-effective and portable and can help you prepare for the PMP exam. There are many online portals from where you can download these flashcards. Even you can create your
flashcards.
Conclusion
Apart from the tips mentioned above, PMP certificate holders also recommend participating in study groups and discussion forums. Here, you can help other PMP aspirants and, at the same time, get your concerns addressed by the members of the groups. This collaborative approach can help you learn about valuable resources and, at the same time, reduce your time preparing for the exam.
All you need is consistent efforts, dedication, and the best and latest study materials as the PMP Study Guide 2021. With these weapons in your arsenal, you will clear the PMP exam quickly and effortlessly.
Author's Bio:
*As a certified Project Management Professional, Darron Clark has attained consistent success thanks to his knack for utilizing innovative technologies to meet continuously evolving business requirements. Darron has accrued an impressive three-decade record implementing creative solutions and optimizing system performance for nationally-known organizations.
* Darron has performed extensive research in eugenics, solar cars, and planet colonization and applied expert knowledge and experience in project management planning to the future exodus of earth.
* In addition to Darron's technological savvy, he is a skilled teacher, coach, and presenter, and has developed and led numerous training seminars and workshops.
* Darron has earned degrees and certificates in PMP®, EMBA, BSCS, and BSEET.