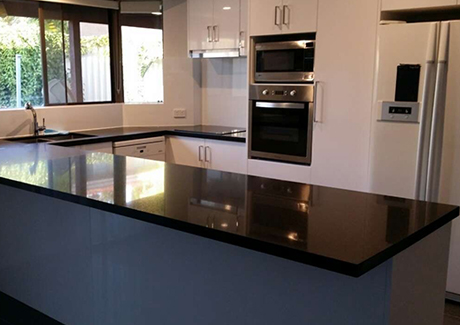 Trends change with time in every walk of life. Why will the bathroom renovation trend be left behind? It changes as well, and when we talk about bathroom renovation trends, changing the benchtops of your bathroom is a very important chapter. In fact, a perfectly changed benchtop will make a huge difference to the look and feel of your bathroom, post-renovation.
Here are a few trends of stone benchtops for bathroom that is all set to take the market by storm in 2020!
The Bohemian Style
This is a scintillating way of adding a global bohemian style and embrace the tile trend that lends a bespoke art-inspired feeling with some exotic patterns. Look out for star and quatrefoil motifs, as well as those tessellating shapes in some unconventional or unexpected colour combinations. To mismatch tile patterns like a pro, stick to a limited colour palette so that the effect isn't overly dizzying.
This new trend of 2020 is expected to lend a bespoke art-inspired look and feel to the benchtop and the entire bathroom as well, well-supported by its newly revamped, renovated aesthetic appeal. The exotic patterns, coupled with the hand-made finishes, will lend a visual treat of a different class altogether.
You can opt for the quatrefoil and star-studded motifs, and those tessellating patterns that come with colour combinations hitherto unseen and untested. Moreover, these stone benchtops in Perth come up with textured features that give a vibrant look that is simply unforgettable!
The Subway pattern
You can turn to a ubiquitous, white subway pattern, which is as reliable as your pair of jeans. Well, it will need some reinvention from time to time, but you can choose one from the fascinating array of its style and class, which will leave you overwhelmed, above anything else.
Then there are the soft pastel colourways, which will add some energy even when the area around the basin or your makeup mirror is moist - in a very subtle way though. But it is this subdued appeal of the shade that will add that class you are looking for as you opt for bathroom renovations in Perth. Explain your expectations to the experts and they will help you out in the right way.
The faux-timber style
Wooden surfaces and wet rooms are never the best pair and the best of buddies - to be frank! But what if you get a timber-like bench tops just as those timber like tiles that you use in bathrooms?
These faux-timber look, as we may call it, offers a rich aesthetic warmth, backed by an organic appeal that only real timber planks used to give in the past.
However, much due to its durability, and easy coupling with the ceramic or porcelain basin getup, this is one of the most appreciated choices for the experts who carry out bathroom renovation services in Perth. These finishes are available in many looks and feel, ranging from clean oak look up to walnut, all through the rustic, beachy look and feel that works well if you have a coastal-inspired bathroom in your renovation plans.
Some other trends of 2020 include the sculptural benchtops and the coloured grouts.
Author's Bio:
The author is the owner of a company that offers bathroom renovation services in Perth, including installing stone benchtops. The author also writes regularly on bathroom and kitchen renovation tips.