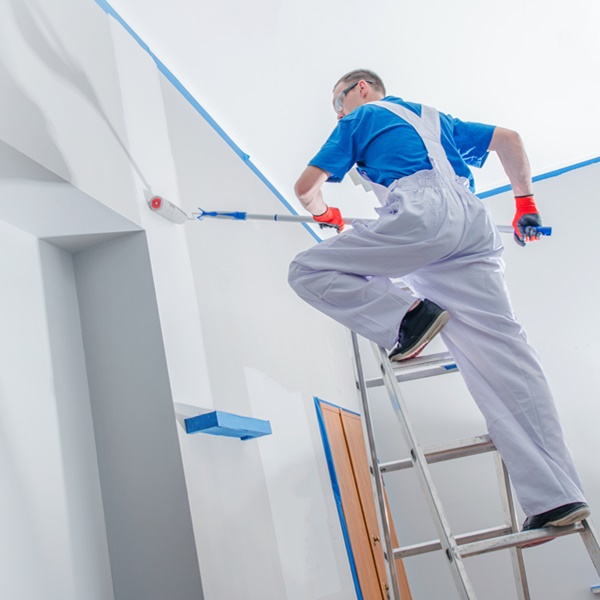 What comes to your mind when you plan to paint your house all by yourself? Is it your time? Well in most of the cases, people refrain from painting their own house as they are short of time. Painting can be a fun task only if it was less cumbersome. So in order to make the job easier and time saving you need to follow some hacks that will let you paint your property in a short span of time.
Time Saving Hacks before you Begin Painting:
Clean the Walls to be Painted:
The first and foremost thing when it comes to easeful painting is that you will have to clean the walls to be painted. If the existing paint is bubbling out then you need to remove the entire paint from the walls. Hence the walls require thorough clean up.
The painting brushes need to be thoroughly cleaned. If you omit this step then you will end up wasting a lot of time henceforth. This is strictly followed by several residential painters of Kensington. Clean brushes always provide a professional finish so make sure they are perfectly clean before you start.
Use Painter's Tape for Perfection:
Another time saving hack is to use painter's tape! When it comes to creating straight lines then you must not rely on yourself and make use of painter's tape for perfection. Do not rely on visual perception and make use of painter's tape!
Time Saving Hacks after you Finish Painting:
Effectively Deal with Spray Lines and Drips:
When you paint then you are prone to cause stray lines and drips all over the place. Drips on the furniture might seem nasty! So use a hot air gun or a hair dryer to heat the dry paint. This is a common time saving hack used in residential painting in Perth. Gently scrape off the paint thereafter.
Easeful Removal of Masking Tape:
The masking tape that eased your task can be quite difficult to remove. However if you pull it off at an angle then it becomes much easier. Make sure to remove the tape as soon as you finish painting as dried masking tape is quite difficult to remove.
Wear Protective Gear for Easeful Cleanup:
The residential painters of South Perth make the use of their protective equipment and dress to protect themselves from the paint stains. Wearing surgical gloves is a must and if you still manage to stain yourself then use pumice based soap to get rid of such stains.
So the next time when you plan to paint your residence by yourself make sure to follow the above time saving hacks. Tips and hacks have made our lives much simpler. In case you are time tied then hiring professional painters from Canningvale will be a good idea. These professional painters make your job much easier and hassle free. Make sure to hire the ones who are insured and have ample expertise in residential painting over the ages.
Author's Bio:
The author offers expert residential painting in Perth. In case you are in need of residential painters in Kensington or South Perth then contact the author at the earliest.