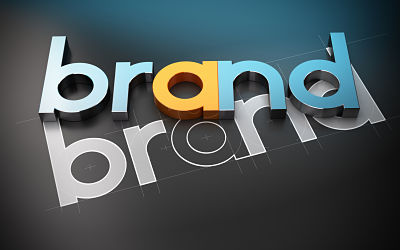 It doesn't matter which field you choose, there will be lots of competition in the marketplace. However, when you create an amazing product and combine it with awesome branding and marketing strategies, you'll win. Consider these six creative tips that will help you stand out to your customers.
Solution-Driven
Show customers how your product or service can make their lives easier. In 2018, people are busier than ever before. Because of this, many people tend to gravitate toward anything that'll make life a little easier for them.
Solve the problem for them and make it easy to choose you by quickly sharing the benefits.
Customer Highlights
As you tap into a cold market, you're going to eventually get some committed customers. As you gain customers, ask for your reviews. Ask them to share their experience regarding why they've become repeat customers. Word-of-mouth marketing is one of the most powerful strategies to implement.
Consistency
Show up on a daily basis. When there are scheduling tools and systems that'll allow you to set the content and forget about it, there's no excuse for missing a day of promotion. One of the main reasons why people fail to deliver great results isn't because they don't have the ability to do it. They don't develop the discipline to get it all done.
Storytelling
Figure out the language and conversational style you'd like the company to have. Whether it's through a tv commercial, a YouTube channel ad or caption on Instagram, the language needs to be cohesive across the board. This communicates a sense of fluidity and cohesiveness within the company ranks. Perception matters. Consider hiring a design agency to help you streamline the process across all marketing platforms.
Inspiration
As a company increases its ability to be successful, it's important to remember that people love a good success story. Furthermore, people love to be inspired on a daily basis. Whether it's through an inspirational podcast interview or a weekly motivational story on Facebook, remember that sharing is caring.
Behind the Veil
People also love to feel like they're receiving a behind-the-scenes peek at what's going on with you all. Get a videographer to film a day in the life of the company at the office. Share it on YouTube to gain more interest and brand yourselves as a transparent company.
Overall, there are many tips and strategies to adopt as you promote your company to the masses. However, the key is to remain adaptable. Test different strategies and see how they work for a specific amount of time. Look at the data. If something isn't working, implement a new strategy and give it time to work. If something isn't working, move on to something else. When you find a right fit, maximize it to its full potential.
Author's Bio:
Lizzie Weakley is a freelance writer from Columbus, Ohio. She went to college at The Ohio State University where she studied communications. In her free time, she enjoys the outdoors and long walks in the park with her 3-year-old husky Snowball.