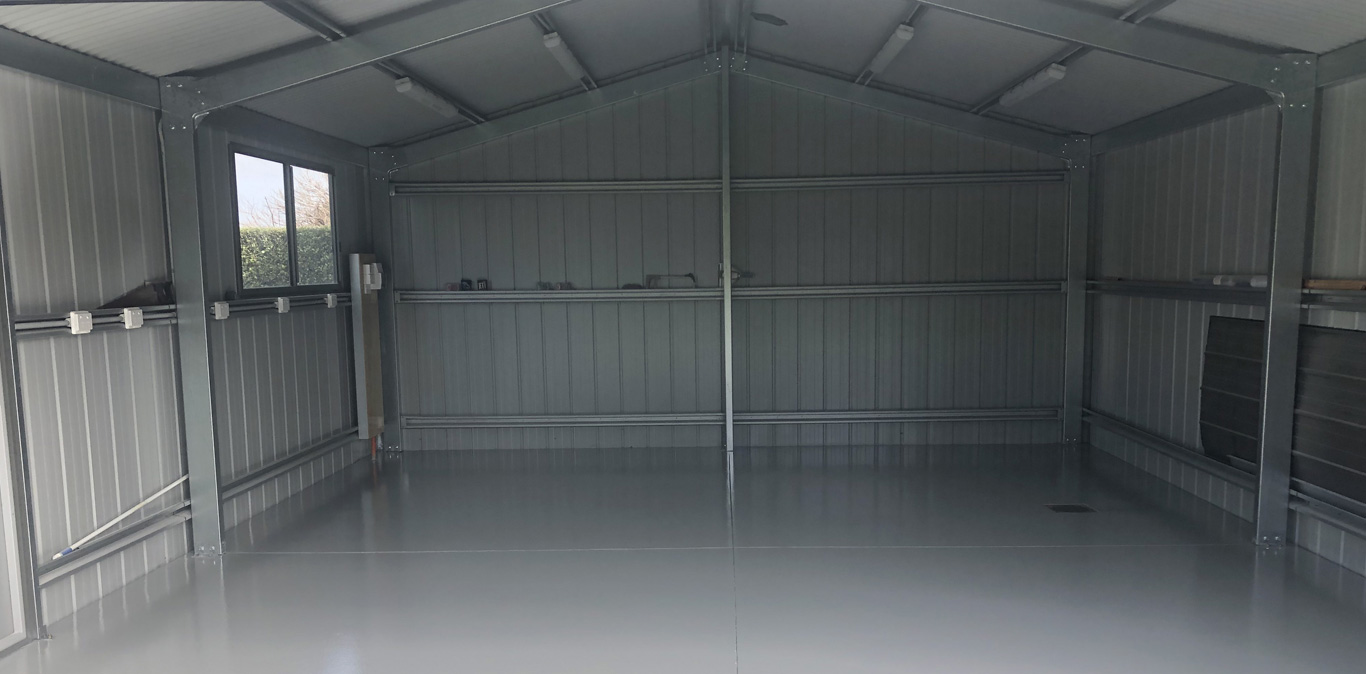 A DIY garage remodelling idea may appear lucrative to you, now that the service providers have shut down and there is an urgent need for you to opt for a remake. While considering the project, remember to never overrule the mistakes which a majority of garage owners make. Especially when it comes to remodelling the garage floor and choosing appropriate flooring for the same, people commit grave errors. The mistakes account for a significant number of problems arising from floor issues.
Fret not! Once you are informed about the pitfalls and how they occur, it's unlikely for you to fall into the trap. Garage owners, who like to proceed with the project all by themselves, mainly visualise a picture at the beginning. The problem however arises when the results fail to turn out as expected.
If you are thinking of giving the garage floor an epoxy coating avoid the mistakes mentioned below:
Lack of floor preparation
A common failure results from lack of floor preparation. When trying to get an epoxy coating for the garage make sure it doesn't lead to a bad finishing which frequently happens when you are unable to arrange the concrete flooring. Epoxy flooring Melbourne demands a completely smoothened surface. When you don't prepare the floor, it's more likely that epoxy won't adhere to the surface. Work on the surface to free it from elements such as oils, waxes and various contaminants. Remember you need to open up the pores of the concrete floor. Poor flooring often results when the previous epoxy layers are not peeled completely. Fisheyes are also a common problem which demands attention.
Moisture retention in concrete
Acid etching is a fundamental part of the process. After the procedure is conducted you must leave the floor to dry up. Garage owners generally make a mistake of not waiting enough before working on the floor. The minimum wait time depends on the temperature and humidity in air. However people are recommended to wait for at least 24 hours before laying a coat. When you fail to wait for the particular time span, moisture is likely to get trapped inside pores of a slab which will ultimately rise resulting in bubble formation.
Stretching out
Another, common mistake garage owners make while conducting Epoxy Garage Flooring is by stretching out the coating so that it evenly covers up the floor. The result however can be really disappointing as this will lead to differences in colour or appearance. A common problem is when the surface loses its gloss resulting in poor coloration and finish. Make sure you don't commit the mistake of investing in "single coat epoxy" paint kits. Always use premium products to get desired results.
According to experts, a wrong mixture of epoxy can be associated with major problems with the flooring. A common error is when air gets mixed due to fast blending of the mixture. This leads to air bubbles which get trapped inside leading to an uneven finish.
Remember to keep these errors in mind before you proceed with the project.
Author's Bio:
The author runs a flooring company mainly dealing with epoxy floor cleaning in Melbourne. Being a blogger, the author reflects on the key mistakes garage owners make while adding a layer of epoxy.