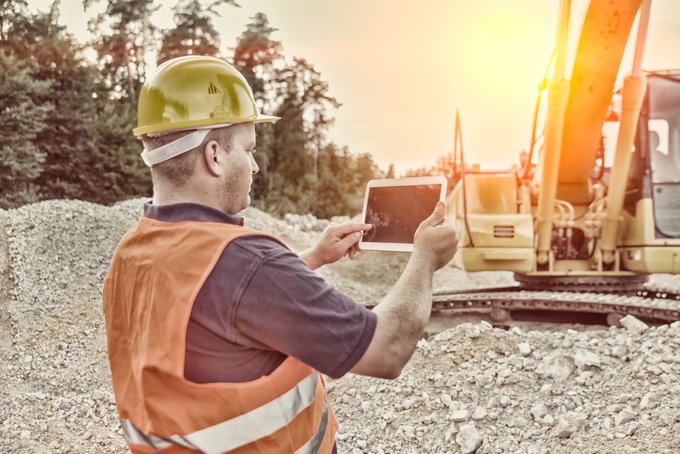 The Value of a Certified License
Have you considered online courses to get your employees certified for your contracting business? Are you an individual contractor looking for a way to earn your certification from the convenience of your home? If you fit into either of these categories, contractor licensing continued education may be the solution to your needs. These courses provide convenient, valuable services to students through streamlined online contractor licensing.
Contractors who need to earn a certified license find the ease with which they can work at their own pace to be one of the greatest benefits of online programs. When looking at courses like licensing for an MA hoist engineer and MA construction supervisor license (CSL), you will be able to access your course material from any device no matter where you are located and at any time of day. On top of that, customer support is available to help you if you have any questions along the way.
If you are a company that will be enrolling multiple employees in licensing programs, you may get even more for your money because programs offer discounts of up to 25% when you enroll more than one person. These programs often provide a contact person so that you have a dedicated support representative you can always reach directly with any questions you may have. Online certification programs provide company dashboards as tools to help you easily manage each of your employees' progress, and Corporate Accounts is an invaluable asset when you need to manage groups that are taking various courses. A top-quality program will look out for its clients in many ways, including alerting you when any one of your employees' licenses will expire and giving you quick access to all the reports you will need.
It's Easy to Get Your Certification Online
Online courses are a popular option in all sorts of higher education today, including contractor licensing continued education, and it's easy to understand why. Being able to complete your studies and earn your license at your leisure from the comfort of your own home or any other location is the most attractive attribute of online certification. On top of that, online programs save automatically, so you can always resume right where you left off, even when unforeseen circumstances cause you to stop unexpectedly.
Versatility is also one of the benefits of taking courses for licensing in MA electrician and MA plumbing and gas fitter. When you lead a busy lifestyle, you often spend a great deal of time in your car, commuting to work and running errands. For this reason, audio narration is usually available for online courses. If you can get something constructive done on your drive, it will seem like less time wasted. As if this isn't enough reason to consider contractor licensing continuing education, you may even be able to get a hefty discount for taking multiple licensing courses.
Continue Your Education as a Trusted Licensed Contractor
When you work as a contractor, licensing guarantees to your customers that you are a legitimate professional. When you earn your license, you gain a full understanding of all city and federal requirements of your profession. Customers hire licensed contractors because they know they will schedule all necessary inspections to ensure their work's safety and quality.
Another attractive incentive for customers to hire a licensed contractor is that they offer liability insurance, which protects the customer, their home, and their family. If any property damage or physical injuries occur during home renovations, the customer will be protected by this insurance covering any medical costs that may arise.
The benefits of earning a license in your field include expanded opportunities to find employment and reaching a greater pool of customers because they know you will get the job done even if you run into unexpected complications along the way. When consumers are looking for someone to complete projects for them, they know that a licensed contractor will follow a system to guarantee quality at every step along the way.
If you are considering continuing education as a licensed contractor, you shouldn't put it off any longer. The benefits of studying online and earning your certification at your own pace greatly outweigh programs in which you need to stick to a rigorous schedule that doesn't fit your lifestyle. Everyone has unique needs and daily routines, and contractors should always be able to earn their licenses on their own time.
Author's Bio:
Hannah is a professional writer who loves to make research on unique topics and express her thoughts by content writing.