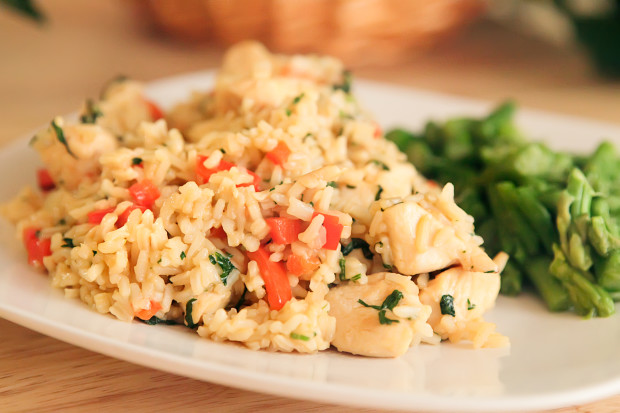 Thai cooking is all about balancing the spice, sweet, sour, bitter and sour flavours. Starting from Pad Thai to Gang Mussaman- there are a variety of dishes that are created in different ways, which foodies always long to explore. Here are a few essential ingredients chefs use to create delicious Thai dishes-
Lemongrass: This ingredient is used in Thai cooking to add a subtle lemon flavour that quickly gets combined with garlic, ginger, shallots, pork, chicken, chilli and beef.
People can find lemongrass in most grocery stores that sold in a bunch of 2-3 stalks. The stalks with lemony green colour towards the bulb adds the fragrance to the dish. Lemongrass is used as finely chopped pieces, and it can be alternatively used in soup.
Fish sauce: The role of fish sauce in Thai cooking is indispensable. It adds the unmatched salty dimension of fish sauce that comes up with protein, mineral and vitamins. The sauce is made of small fish, and it is later fermented in salt for a long time to extract the juice and boil it afterwards.
Jasmine rice: Most of us eat rice as the staple food, and if any among the Thai people are hungry, they also prefer rice as filling food with curries and salads. And, Jasmine rice is much more fragrant, a bit stickier, nutty and come with a long grain.
Sticky rice: If you want to taste the food of northern Thailand, get some sticky rice to enjoy. Also known as glutinous rice, Thai steam rice is great to serve with papaya salad and chilli dips.
The essence of cilantro: Cilantro or the coriander leaves are the non-negotiable part of Thai cooking as well as widely used in Asian food restaurants in Mornington. It is used in a different form of curries, stir-fries and curries. Any recipe that involves coriander makes use of both the steams and leaves.
Chillies: No list of Thai ingredients is complete without the chilies. The authentic Thai food should maintain a medium spicy to highly spiced. Mainly the chilies that are being used are bird's eye chilies, which are small, fresh and come with a lot of heat.
Kaffir lime leaves: Do you often look for the strong citrus fragrance to Thai cuisine? The kaffir leaves can add an addictive sourness to the food.
Galangal: People mistake it as ginger and quite often used for Thai cooking. However, it is less spicy and comes with a more citrusy flavour with woody and piney aroma.
Coconut: Coconut milk or cream is used for savoury and dessert. With an impressive blending property, it adds strong flavours in a dish. Even, coconut cream is used in most Thai curries and bring the taste when gets blended with other spices.
Whether it is take away or booking a seat at a fine dine restaurant in Mornington, the essence of eating Thai food greatly comes out upon eating with fork and spoon. For soupy dishes, use the chopsticks to pile noodles. Put some condiments on the table that include ground chilli, sliced chilli with fish sauce, dried chilli, sliced chilli with vinegar, white sugar that adds extra flavour to noodle dishes.
Author's Bio:
The author is the owner of a Thai restaurant with the provision of Take Away Food in Mornington. The author is also keep on exploring Thai food and writes a blog about recipes and ingredients used in Asian food restaurants.