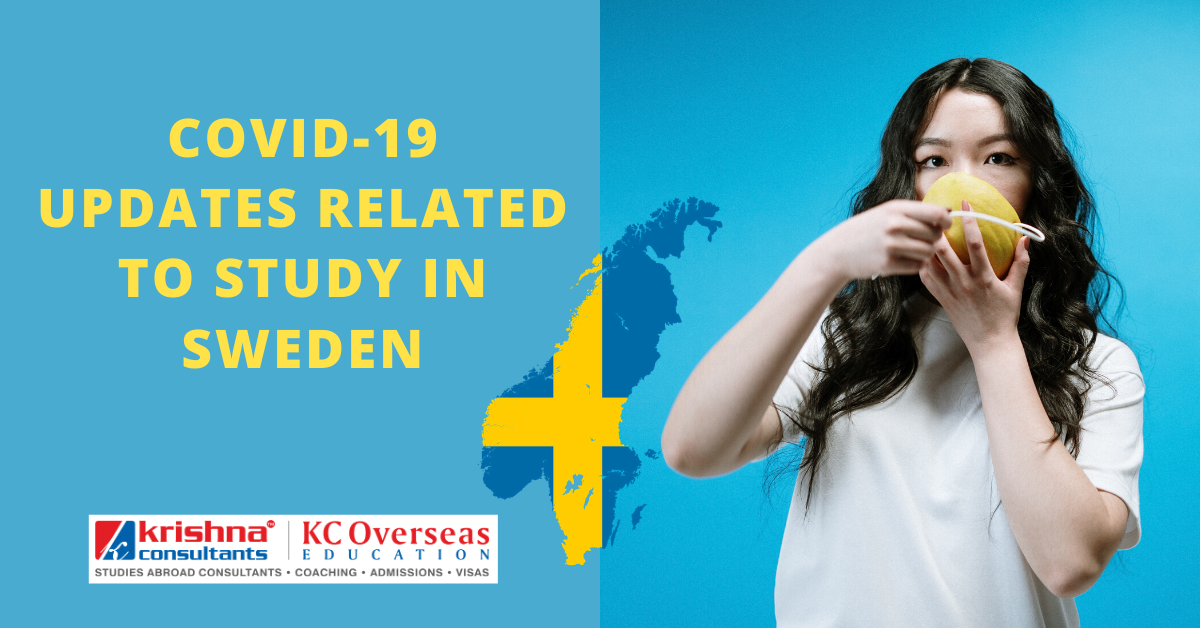 The Corona Virus (COVID-19) outbreak has disrupted life around the globe. The full extent of consequences on the higher education sector in the months to come is not yet clear and still unfolding. Below, you find a country-by-country overview of the most important current developments for students planning to Study abroad.
How does the Corona pandemic affect studying abroad?
The COVID-19 pandemic has affected the higher education sector in many ways. If you are planning to do a student exchange or to enrol in a degree programme abroad, it is important that you follow developments closely - both in your home and your destination country. Here are some of the effects we have already seen or expect to see in the coming weeks and months:
No face-to-face teaching or exams:
To reduce the spread of Corona Virus , many universities have suspended any on-campus activities like lectures. Where possible, classes are being held online. Exams and thesis defences may be postponed or held in different formats, which may delay the award of degrees.
Restrictions on immigration:
Many countries are already restricting entry at their borders, and only nationals or permanent residents are allowed in unless there are important reasons. How this will affect foreign students in autumn 2020 is still unclear, but you should follow developments closely so you can plan ahead.
Eligibility for admission:
Actions taken against COVID-19 can impact education in a way that delays the award of high school diplomas or degrees. This in turn may mean that, when you apply for a study programme, you technically do not meet all requirements. It is possible that universities will adapt to this scenario because this will affect a large number of first-year students.
Admission procedures and application deadlines:
Because the pandemic is affecting not only teaching, but also administration and the eligibility of applicants, it is possible that universities will make changes to their admissions processes, and postpone application deadlines or semester start dates.
If you cannot meet eligibility criteria by the application deadline because of effects of the COVID-19 pandemic, please reach out to the admissions office of the university you want to apply to. It may be better to submit an incomplete application.
The updates for Sweden are as follows:
• Swedish Universities have been asked to move teaching from classrooms to online solutions.
• Applications for autumn 2020 already closed in January. Admissions results are expected to be published along the usual timeline, on 3 April for Masters and 20 April for Bachelors.
• There will not be any exceptions to application, document or fee deadlines. With questions about submitting their (potentially delayed) final transcripts & diplomas, tuition fee payments, autumn semester start date, accommodation and insurance, students are supposed to contact their university.
• The guidelines for the Sweden Student Visa might change and become more stringent keeping the pandemic in view as a part of precaution.
The regular norm of Swedish student visa prior to the pandemic are as follows:
Sweden Resident Permit Application: (Program More than 90 Days)
If you are looking out for a regular bachelor's or master's course which is obviously more than 90 days a residence permit to study and live in Sweden is required.
Go through the pointer below to understand the Sweden Study Visa Requirement and step by step process of application as well.
Steps of Sweden Visa with requirements:
1. Primary requisite for residence permit eligibility in Sweden is to have successfully applied and accepted by Swedish university and the required fees payment is done for the course.
2. Preparing the supporting documents is the next step alongside the application.
Sweden's student residence permit's supporting documents' list is as follows
• A Valid Passport
• Acceptance Letter
• Evidence of finance to show that one can sustain for the duration of the program
• A Health Insurance that is valid in Sweden
3. In case the documents are in the language other than English they must be translated to English or Swedish on a mandatory basis.
4. Submit the application on Sweden Resident Permit Application, once you have all the documents and duly filled application with you.
5. Paying the application fees is the final step of this process of Student Visa/Residence permit in Sweden. 1000 SEK / 95 EUR / 106 USD is the application fees for the residence permit in Sweden approximately.
Hope this helps!
Keep following this page for more.
Author's Bio:
Rita is an overseas education consultant, having six years of experience in overseas education. She is interested in writing articles on careers and education abroad and she also guides students for studying abroad.