Sparkling, shimmering, frantic vibrations of light and color.
A pitch so high it is beyond human senses.
A pitch so low it emerges from the depths
of that secret place unheard of.
Mirroring the spark of all origins.
Playful muse, circling the outer regions of sight and sound.
Spiraling down to the depths of silence.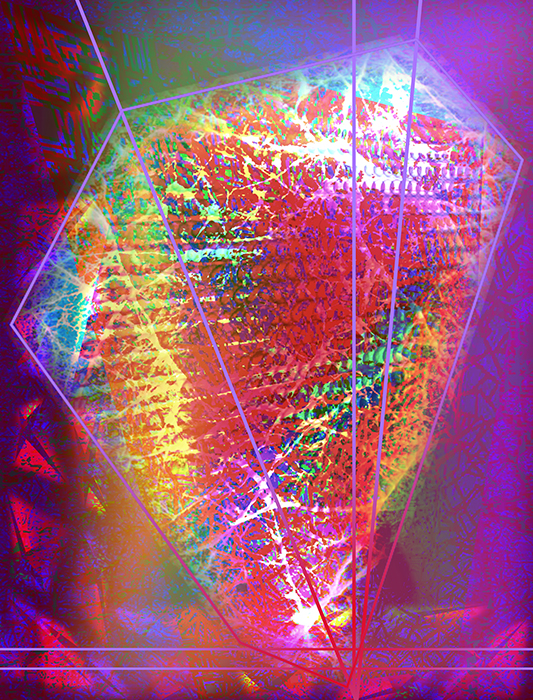 Diamond in the Rough experiment.3x.6
Image size: 21" x 16" Limited Edition of 75 Fine Art Digital Giclée Prints
Author's Bio:
Artist - Designer - Painter since 1977 - Curtis R Doll Jr began creating stained glass windows in 1979, cutting glass, assembling the windows including installation and various & sundry jobs that go along with making stained glass - began designing monumental architectural glass installations in 1983 for churches, storefronts, malls, etc., and continued to design small, residential & commercial projects - in addition, creating computer graphics, manipulating & restoring photographs - creating digital, limited edition fine art prints since 1998 but his passion continues to be painting abstracts in gouache.