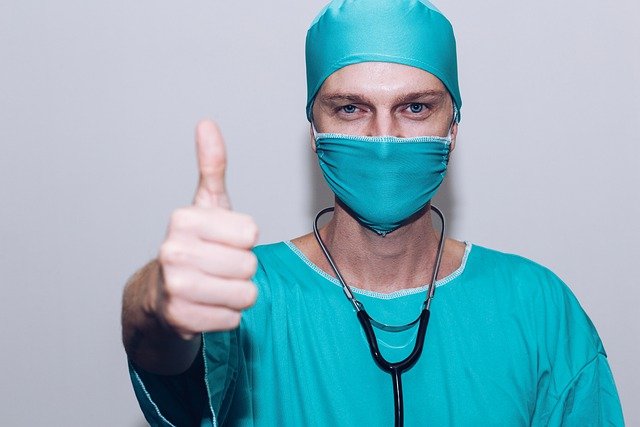 While everyone needs a doctor at some point in their lives, it's still important for medical practitioners to market their services. With the right marketing strategy, a decent doctor will be able to carve out their niche and gain a good reputation much more quickly. However, digital marketing might take up a lot of money and even waste your time if you don't make the right decisions.
Want to know how you can minimize risks and maximize benefits in this area? The following strategies will help you enhance the visibility of your business.
1. Optimize the Website Experience
As internet technology develops further, more of your potential patients will be searching online for their required healthcare services. Besides making sure you have the most effective SEO for doctors, it's essential to make it easy for your patients to access you online.
With many people taking their health seriously on a personal level, it's now more about establishing some form of trust before choosing a particular physician. If you want to ensure that your target audience chooses your services, make them comfortable from the second they access your website. It should be easy for them to navigate, find the information they need, and book their appointments without any hassle.
With a stellar website experience, your patient retention and leads will steadily increase. Look into customized features while ensuring a fast page speed, interactive layout, and a mobile-friendly layout of your website. You don't have to build a website yourself. It's wise to outsource so you can focus on serving patients without any distractions.
2. Don't Neglect Social Media
Medical marketing campaigns and strategies can't afford to ignore or neglect the concept of using social media either. Social media marketing is one of the most valuable tools you have as well as one of the most cost-effective options. With well-placed and well-timed sharing, you'll find it much easier to reach your target audience and engage them.
As a doctor, you're empowered to inspire and influence your potential patients. Choosing the right social media network is a surefire way to do that. Some of the physicians have done it right by becoming influencers and attracting maximum patients.
3. Consider The Use Of Email
While email might seem a bit slow and old-fashioned compared to the fast-paced world of social media, there's a reason why we still want the email addresses of potential clients. With email marketing as part of your strategy, you can retarget patients and reach new ones that might be interested in your offerings.
You can also use emails to share any promotions, updates, blog posts, special discounts, and the latest news regarding your practice. You can grow your emailing list organically by asking website visitors and current patients to sign up for your newsletter..
4. Get More Reviews From Patients
Among the most essential SEO factors for targeting local clients are the reviews your existing patients leave. These could be by word-of-mouth but the ones posted online are valuable as well. Once a reviewer posts something online, it's usually there for a long time. Anyone can read the reviews and govern their decision accordingly whether they know the patient personally or not.
Reviews will also help your business jump to the top of search engine rankings. Most patients have a clear-cut opinion about the medical practices they go to. They might not write or post their opinions on their own. So, do ask them for this favor when you can.
The Takeaway
We've outlined some of the top medical digital marketing strategies for this day and age. Not all of them might be applicable to your practice. Choose the one that seems most relevant and get started on making your medical practice a roaring success!
Author's Bio:
Hannah is a professional writer who loves to make research on unique topics and express her thoughts by content writing.