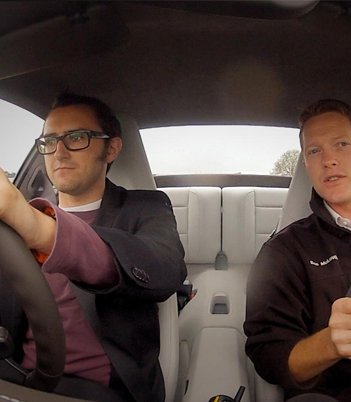 Do you know how to check blind spot during driving? Blindspot is an area which is not visible by the driver during driving. The blind spot cannot be seen by the left side or right side mirror. The blind spot cannot be deciphered only by looking at mirrors. A blind spot may occur in the car's front pillar or A-pillars (windshield pillar) or behind the car. As the driver cannot see the exact backside of the car, it creates a blind spot there.
A common question comes, when should someone check the blind spot? Well, when you are changing lanes or merging, you should check on the blind spot.
Deriving schools in Sydney help their students to understand blind spot better through a method driving lesson.
Let's have a detail look at specification regarding blind-spot checking while driving the car.
Scanning
Communication
Safety measure
Scanning: The first step towards becoming an efficient driver is to check the surrounding. A good driver has the capacity to look in a 360-degree manner. After holding the steering, you must be accustomed to the environment of the driving. When you are changing lanes, you should look for 5 -6 seconds in a mirror. When you check the mirror, you should check on the blind spot too. Driving schools in Sydney give an extensive driving lesson to their students for an expert handling of blind spots.
Communication with other drivers: While changing roads, or standing in a traffic signal you can use various signals to communicate with other drivers. You can communicate through hand signals, headlights, brake lights, hazards lights, reverse lights to keep track of blind spot. Of course, the right usage of a horn is extremely essential for communication over the roads.
Safety measure: Always try to maintain a safe distance with the cars behind and ahead of you. Speeding up is not a favourable condition. If you find a car is trying to speed up and overtake your car, it is better to let them go without increasing the speed of your car. If you speed up or start tailgating, you might have to take help of harsh braking. Harsh braking can lead to accidents. You might lose the track of lanes. Driving schools always recommend s their students to keep their mind calm while driving.
Some pre-driving tips to check blind spot:
You should always enrol in a driving school before you try on your hands-on driving, even if it is a cheap driving lesson learning from a local school in Sydney.
They will help with these specific driving tips:
Have confidence in your driving skill. Check the car in and out to know its working conditions.
Inspect the tyre and tube condition.
Check the side and front mirrors.
Check the windshield wipers if you are driving in wintertime or rainy weather. Sometimes, the blurry glass shield can obstruct the front and rearview.
Get a clear knowledge of driving rules in the city or town you are driving in.
Learning about blind spot while driving needs sheer practice over the road. When you hit the road with your car daily, you start to understand the blind spot and how to maintain a safe distance while changing lanes op merging.
Author's Bio:
The author has a driving school in Sydney. Driving lessons are highly essential to deal with the blind-spot problem while driving.