WARNING: If you have a serious drugs issue ie if your are taking drugs to get by in life, then is is NOT the website you want! Please call emergency services if you are having an overdose right now.
​However, if you have had the odd evening or weekend of ..shall we say...recreational indulgence? ...and you need to be fighting fit for Monday morning duties, then you are in the right place. You need to DETOX now!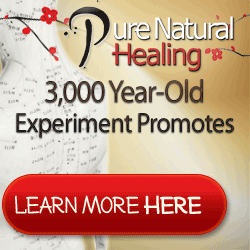 A CDC report revealed that in a U.S. population cross section sample...​
"212 Chemicals Found In Blood And Urine Samples, 75 Had Never Been Seen Before" I wonder how many of them were 'recreational' chemicals?? No matter what recreational activities spanned your weekend, you can feel better in a short time, with a quick blitz, health detox.
Detox, Detox Everywhere!...
Detoxification has been practiced for centuries in ancient wisdom-healing systems, from India all the way 'round to China. Detox is used to improve skin problems, help ease pain and the digestive system, and boost energy levels while promoting the body's own inherent, constant healing process. Once you've done your first detox, you are going to know just exactly WHY this has been practiced over the eons...It just leaves you feeling so clear, clean and fresh!
Both your liver and your kidneys (along with your bowels, blood, lymph glands and skin) help your body process and eliminate chemicals in your urine, from your sweat glands and feces. Detoxing can help to support and enhance this natural process.
Your Liver Needs Your Help...
Your liver has THE MOST important job in the body, especially when it comes to detoxification. Along with filtering your blood, reducing and removing toxins as it goes, the human liver uses a two phase enzymatic process to break down chemicals. During phase 1, toxins are neutralized and broken into smaller fragments and during phase 2 they are bound to other smaller molecules, which creates a new kind of non toxic molecule that can be excreted in bile, urine or stool. This may be why we feel so sick while the drugs leave the body. Ugh!
You can help to support your liver in its' two phase detox process by making sure your diet includes lots of foods and nutrients like...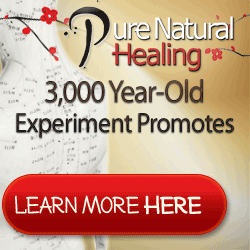 During Phase 1...
Vitamin B2, B3, B6, B12 and folic acid, flavonoids, glutathione, branched chain amino acids,
During Phase 2:
Indole-3-carbinol, limonene, fish oil, amino acids (protein)
Milk Thistle...
...is also a great way to start flushing out your liver and kidneys from the weekends' excesses. You can find it sometimes at the supermarket, but usually to get organic milk thistle, you will to find an organic food shop. Milk thistles' potent group of antioxidants called silymarins, are extracted from the seeds. Make sure you get yourself a supplement with a high ratio of silybin to other ingredients.
Get Some Exercise! ...
This takes your mind off what you're going through, and has the added bonus of burning off any extra carbs you've ingested. Go to the gym, jog, run, yoga, kick boxing, go for a swim. Anything movement based exercise really. Just get active and start MOVING!
More information...
http://en.wikipedia.org/wiki/Drug_withdrawal
Detox Your Soul - All Organic Detox Food Pads
Author's Bio:
Hi, My name is Pixie
...and I'm a woman on a mission! On a mission to improve both mine and my family's health, one natural remedy at a time.
I have 3 grown up kids and 1 little one left at home. And then there's Sweetpea the wonder dog. She likes to eat organic too, shh! :)
Come on over and get your
$588 Free Natural Healing E-Course today!