Preparing the next generation to sail smoothly through the unpredictable is the newest norm of 21st century education. The gone by era's 3 Rs have paved the way for new clan's 4Cs- Communication, Collaboration, Critical Thinking and Creativity. Education, hence, must weave harmony of synchronous and asynchronous learning models to modulate best student centric practices.
With quality delivery and collaborative approach, Gurukul The School, Ghaziabad is a known educational hub where values are seeded, responsibility is harboured and thirst for knowledge is kindled in the learners. This rising icon of pioneering outlook ranks among the country's top leading institutes and stands with grit on multiple parameters of excellence. This school has over the years established a repute for commitment to personalised attention by contriving child- centric, progressive learning pathways. Set at an arm's length from the country's capital, in the majestic suburbia of NCR, Gurukul The School houses a state-of-the-art infrastructure, robust digital foothold and sterling playgrounds, – all in all an opulent ambience to yield best scholastic and co- scholastic practices. The building too, with its speaking walls and thematic setting joins hands like as a partner in the learning process.
A niched name in the region for its reflection-based tailoring of pedagogies and novel outlook to build habits, Gurukul The School, when visited virtually, physically or through its social interface, gives one a glance of its world class learning spaces, warm teacher- taught connect, closeness to nature, unison of culture and global outlook and respect for heritage legacies.
Beauty of life lies in letting the fish swim and giving space for sparrows to fly rather than putting eagles, elephants, leopards and dolphins in one race. In conformity with this thought, the Founder Director Mr. Sachin Vats who steers the flotilla, says, "When children are uniquely endowed, they must be uniquely reared too. Hence, as educators, we administer this responsibility with utmost care so that no child is missed out from being identified for what he is."
On exploring the guiding thought that has led to the inception of this contemporary exemplar, one discovers that progressive approach is not a recent addition to this school's functioning. Insightful innovations, critical and reflective thinking, value inculcation and above all nurturing adaptability has been integral to its approach right from its genesis. Through continued exposure to integrated, trans-disciplinary and collaborative project- based learning Gurukul The School has, from long years, been focussing on skilling, flexibility, experiential learning and physical and psychosocial fitness, which are now on the prime agenda of CBSE and NEP 2020.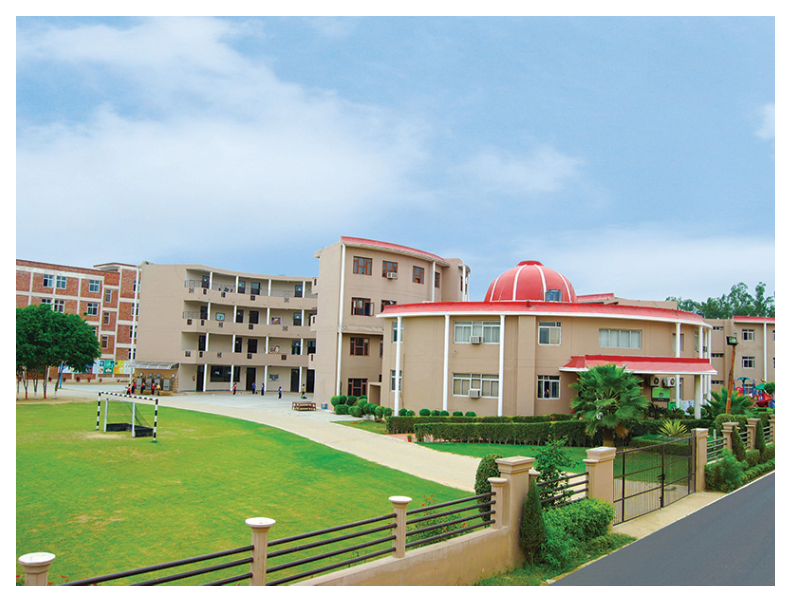 Reputed surveys find this school "Best in Individual Attention to Students" parameter. A long standing USP of this institute which calls attention is the cohesive way in which the path for future adaptability is delineated for the learners. In view of the ever-in-flux job sector, self-belief, positive attitude, tolerance is dovetailed with an encyclopedic appeal. Every child irrespective of varied learning style or pace is hand held. Growth is spherical and spirals along curricular and co- curricular zones together, concepts are bricked by engaging the learners in hypothesising, researching, deducing, abstracting and analysing from independent and group learning settings. Reverse planning is done to map the learning outcomes with learning objectives. Faculty upskilling and motivation is of primal importance to upgrade the process of learning. Gurukul The School ensures that its facilitators regularly partake in national conferences, webinars and contribute content to the curriculum designing bodies like NCERT.
From personalised Academic Support Programmes to participation in literary, cultural and sports events, from organic parental involvement to rewarding national and international liaisons, the "HOW" part of processes remains central. This can be gauged from the unilateral approach of the team. Furthermore, the alumni success graph speaks volumes about the life lessons being imparted in the periphery of the School.
Standing tall among the country's leading schools, students of Gurukul The School feature regularly in All India Rankers. Times Suvey's result of 30th September, 2020 as "Top 3 CBSE School in Ghaziabad.
Author's Bio:
Innumerable acclaimed awards including 'The Emerging Leader', 'The Stalwart of Education', 'The Lighthouse School', 'The Most Innovative K12 School', 'Outstanding School', 'The White Swan Award' 'Pioneering Life Empowerment Award', 'Best Infrastructure Award' winner of CBSE National Science Exhibition consecutively 4 times, National ranks in CBSE sports competitions, selections in NTSE, KVPY and prestigious olympiads and competitions testify the dedicated efforts and integrated approach of school's managerial heads and executing body.