class="wp-image-71513"/>
Everyone should have a healthy breakfast whether you are hitting the gym early or later in the day. Breakfast foods provide your body with nutrients like iron, calcium and essential vitamins that when missed in the morning are unlikely to be consumed later in the day. Even if you are not doing your workout in the morning, a healthy breakfast can pay dividends all day long.
You may have noticed that sometimes you complete your workout easily and quickly. Then in some cases, you struggle through each move without the sufficient energy to do it completely. This has a lot to do with the breakfast that you eat pre-workout and the fuel you put into your body. Here are some of the healthy breakfast ideas to get you fueled before your workout.
Healthy Breakfast Ideas to enhance your Workout
Breakfast with Carbs and Protein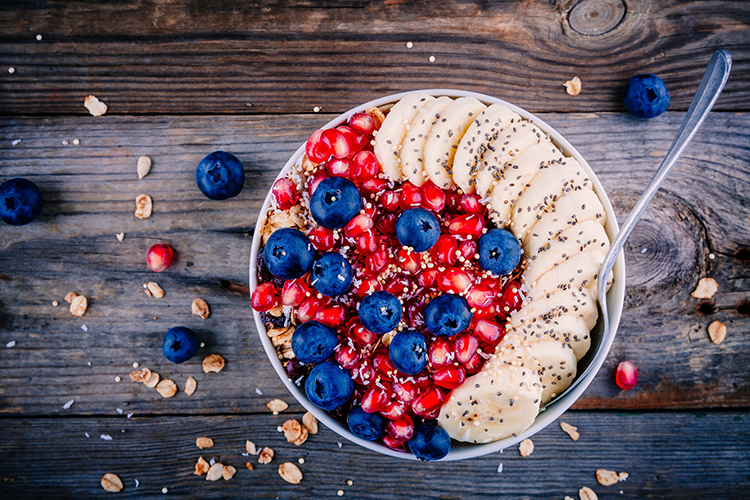 Try this healthy breakfast before any type of exercise. It is best to eat fast-digesting carbs like oatmeal or whole grain cereal 30 to 60 minutes before. This helps you to have a more energetic workout than ever before.
Healthy Banana Recipe
Take a banana, peel and chop it
Take a glass of milk and mash it with a fork
Add cinnamon and vanilla to taste and stir it well
Have it for breakfast and crush your workout
Breakfast for Strength Training
Protein is very essential for muscle gain. So include it in the most important meal of the day. Take a ¼ cup of granola, chopped almonds, oats, and raisins or dried cranberries along with 1 cup of plain or greek yogurt for 17g of protein.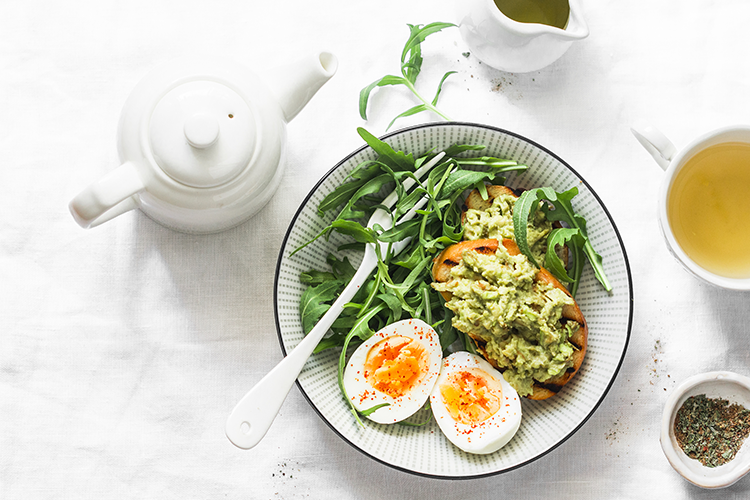 An ideal healthy breakfast for a weight loss workout requires a certain range of calories to do it effectively. Take one or two eggs as a whole rather than eating only the white because the yolk is a protein-rich item. In addition, you can take a piece of an apple or raspberries. This breakfast can offer you up to 135 to 240 calories with 7 to 14g of protein level which helps you to have the power until your meal.
Breakfast for Cardio exercise
Carbohydrates are a major source of energy for body muscles. Before cardio exercise in which you will run, spin and get sweaty it's good to get in a portion of carbs to help you give it your all. Eat your breakfast an hour before to improve your energy level and with higher intensity. A great breakfast for cardio exercise is mainly composed of low-fat or fatless. For example, you can have oatmeal with yogurt which is topped with fresh fruits or raisins.
Breakfast for an Aerobics based workout
Some people don't like to have breakfast before their workout. For those who prefer to run on an empty stomach, try a quick slice of toast with almond butter which is sugar-free. You can also add banana slices, figs, or blueberries with tea, coffee or coconut milk. This type of breakfast can give you more nutrition to carry out the workout in an efficient manner with out making you feel full.
So before you hit the gym make sure and try these healthy breakfast ideas that can complement your workout. All while still reaching your various fitness goals.
Author's Bio:
Grant Donovan is a successful entrepreneur and founder of many disciplines including aviation, automotive, political, anti-aging and life coaching to name a few. But it is his passion for health, nutrition and fitness that he attributes as the leading factor for his success. All of which led him to create mensfitclub.com to share his large breadth of knowledge with the everyday man, and empower them to make the changes that will help lead to their success. He believes a life in balance of mind, body and soul is a life well lived and only when achieved can one unlock their true potential. At age 60, Grant serves as a living example of why staying healthy not only helps you live longer, but the improved quality of life, will allow you to push past boundaries and reach new heights you never knew were possible. With his inspirational personal journey of achievement he has motivated over 350,000+ subscribers to make a positive change in their life and guide them on their pursuit of happiness.