Just as you feel the need to have a different wardrobe for each season, the same goes for your house- it should undergo some changes for each season. Getting your house ready for each season might seem overwhelming, but with a little bit of organization and using a checklist, you can do it in a breeze.
The way to start is to simply devote two or three weekends prior to the beginning of each season. With a little bit of focus, you'll be ready to embrace each season into your home.
Here are some tips for you on the major things you could do season by season.
Winter
It is the season to be careful, so get ready to insulate your pipes to prevent water damage from frozen or burst pipes. Fireplaces and other heating equipment need to be serviced because they are a major cause of fires. To make sure the heating is reaching your rooms and not escaping, check for leaks and seal them up. You can also check with a roofing contractor for any problems on your rooftop like loose or damaged roof shingles.
Spring
They don't call it Spring Cleaning for nothing. The first thing to check is your gutters because you will be transitioning from a snowy to a rainy season. Your roof isn't the only possible entry point of water, so check your basement, seal areas that need sealing, and paint walls with waterproof paint. Also, start sealing cracks on your driveway or pathway. This is also the season to have an air conditioning service to come over and check for things such as dirty coils, refrigerant levels, and test for refrigerant leaks. The build-up of snow and ice from winter on your outdoor components could cause you big problems indoors if not taken care of.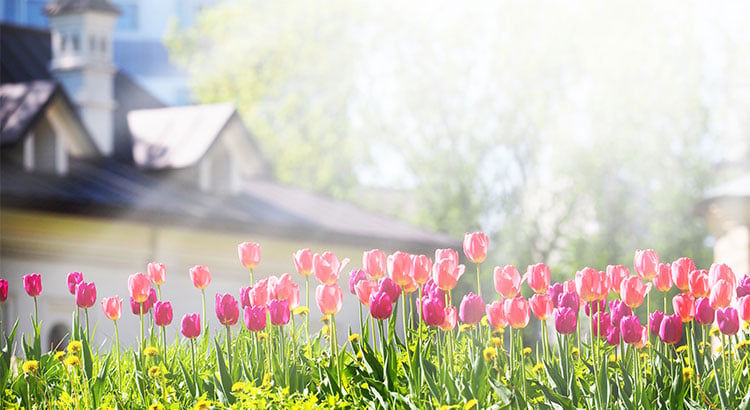 Summer
Your windows might need some extra cleaning to let that sunshine in. It's a great time to roll up furry rugs and store them away for a while. Equipment and appliances you didn't use in winter need to come out of hibernation and be checked, like your grill or lawn mower. You might want to use an exterior quality wood finish on all outdoor wooden items, like your fence or other outdoor furniture. Don't forget to fix or replace the fly screen!
Fall
As the day gets shorter, you'll be starting to put away outdoor furniture. Fall is also an ideal time to trim shrubs and bushes to prepare them for the return of spring. There are more things falling from trees than leaves during this season, so check the water drainage for any obstructions and debris. Also, start sealing any draft spots near windows or doors and make sure your roof is intact for the coming winter.
Every season comes with its own beauty and its own checklist. With just a little bit of prepping and effort, you can enjoy each season comfortably without worrying about your home. Different parts of your home can take a beating during different seasons, and you can spare your home those beatings and have a house for all seasons.
Author's Bio:
Professional Digital Marketer