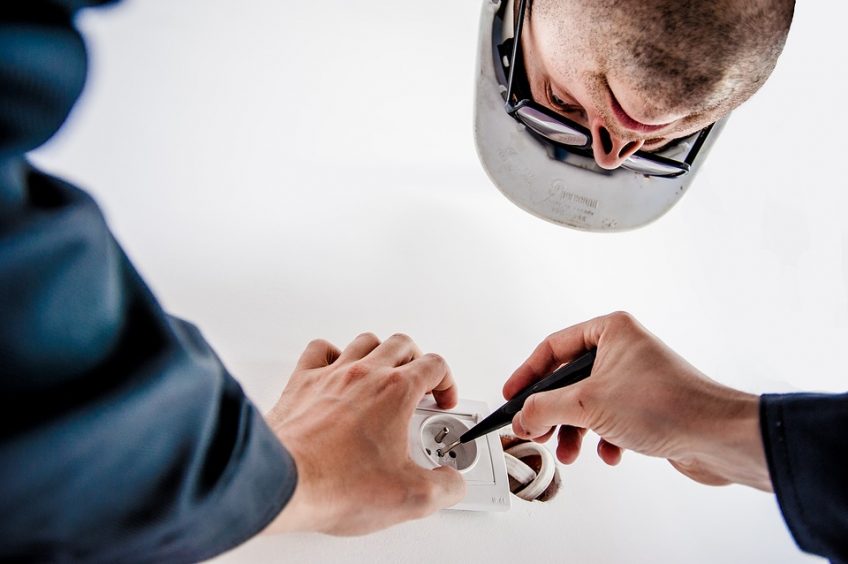 It is very important to keep all the electrical systems safe and intact at home, but when something wrong happens, you would wish to get it repaired by the best electrical services to ensure the safety of your home. You will find many electricians in the market but what makes an electrician the best from the lot? Here are some of the factors that you should check before you take any type of service. Electricians have to be chosen very carefully because one small blunder can cost your life.
Things To Look For When Choosing An Electrician
Mentioned below are some of the important considerations that you have to take a note of if you wish to get the best electrical services.
Proper license and Insurance:
The first thing that you should check before choosing a contractor is whether they have a proper license or not. A license is a proof that the electrician is skilled and has all the required qualifications and practical experiences to work on electrical systems. Usually, there are two different types of licenses- full license and a journeyman's license. It will be wise to choose a professional that holds a full license if you wish to get the best services. Also, do not forget to check the license cover because this will help you to know whether the professional can provide you with the service that you are looking for.
Qualifications and Certification:
An electrician should have proper experience and training to provide top-notch and high-quality electrical services like repairing, installations and others. Check if you are hiring certified technicians who have that expert knowledge in that field. These technicians will always have three years of experience and can provide you guarantee on their work for a time period of 12 months to prove their quality and competence. With a consistent surge in electricity cost, energy efficiency repairs that are done by qualified electricians would be of great benefit in the present setup. There are various officialdoms giving accreditation on energy savings. If you find a professional having energy efficiency accreditation, you should go for it.
Value of Money:
Whenever you think of hiring electrician services, the first thing that comes to your mind is whether it will be worth the price or not. Ask for quotations and describe broadly which services you are looking for and the materials that you would like to use for the same. Try to get as many quotes as possible from various providers and make sure that the contractor gives you all the details of the services with a breakdown of the prices to make it easier for your evaluation. This will help you to compare different quotes.
Recommendations:
Take recommendations from someone whom you trust because they can give you good references as well as the experiences that they have. Getting positive feedback about an electrical contractor from a trusted person can be a good endorsement for quality workmanship. If you are not able to get proper recommendations, then ask the electrician to give you references to the old clients. If possible, call up the references to get the feedback.
Time Frame:
Along with costs and pricing, another important factor that requires consideration is the time frame. A low-quality technician will make you wait for a long time and overlook some of the electrical issues and problems. A highly experienced and skilled electrician will always give you 24x7 services to the customers and will have adequate knowledge of repairs and installations. A better contractor will always complete all the electrical work in less time giving priority on safety, quality, and efficiency.
Finding the best contractor can be a tough decision especially when you have a plethora of choices. However, if you focus on energy efficiency, safety, and quality, then you will definitely choose the best electrical services.
Author's Bio:
I'm a professional digital marketer.