Firstly online shopping websites and apps took over the market. Since the internet took over our lives and we had been able to download stuff, we have all dreamt of downloading food. All these food delivery apps like Swiggy, Zomato and UberEats have made this dream come true. These food ordering apps have fulfilled this long-lived desire of people to order food online. Sometimes its weather sometimes it's your mood that stops you from going out to eat. Then how to fulfill your craving for food? Food ordering apps are the solution!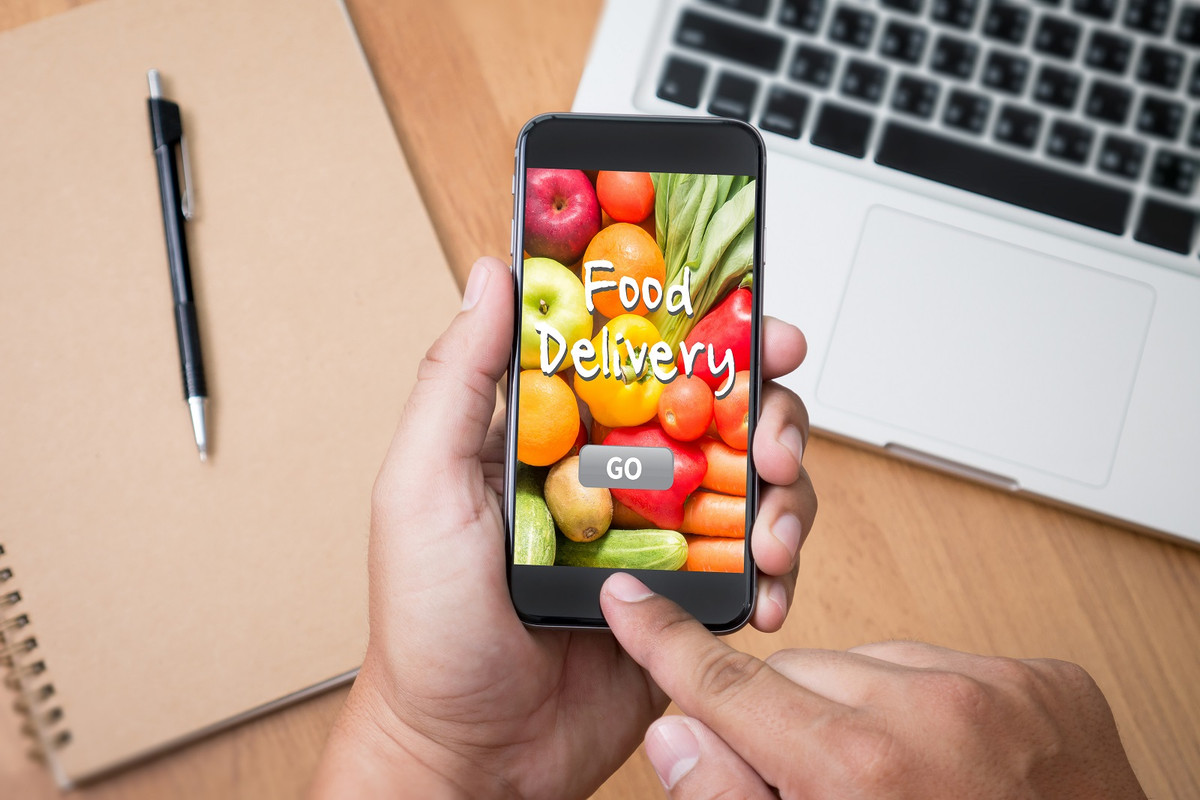 In the starting period, it was a disruptive idea and no one knew how it will work. People have not just liked the concept but have accepted it with open hearts. Currently, there are 5 to 6 food ordering apps in the market and competition amongst these apps has begun. Many more people have thought of leveraging this business opportunity. Many people are launching these applications for their independent eateries, which is also a good idea.
But as a business owner, your first and foremost concern is the budget or cost required in the venture. To understand the cost to develop food ordering & delivery app, you must learn about its components. You must see which components are involved in making a successful app and which would you require. As these components can majorly affect the cost of development.
Dashboard: A dashboard is the application's home page or landing page. This dashboard plays a big role in impressing and attracting customers to your application. Making it attractive doesn't mean to complicate it. Your application's dashboard must be super easy to use and navigate through it. People don't like to stay with an app where they have to give time to understand procedures. Your app must be simple to understand and easy to use. The dashboard must also display a consolidated data or information about a customer's activities on your app. For example, current order, previous orders or tracking information.
Efficient Accounting: Accounting part seems quite easy, but the trick is how to present it so that it look simplified for your customer. Also, you must think about incorporating features such that the discount should show clearly and attract the customer. For example, you can display the estimated price while your customer is placing the order. It would be best if your app shows prices in front of the menu items and then the estimated price according to the discount. It should also display the conveying time of the order, this will make it easier for customers to choose.
Payment: First and the foremost is that the payment navigation must be simple and easy to use. People have become acquainted with expedients like digital wallets, hence you must incorporate these in your payment methods. You need to research on which wallet people are using the most to pay online and include it in your app. Apart from these digital wallets, you must keep the conventional payment methods like Credit card and internet banking too. It had been noted that many people in India still do not trust online services. This is why most of the people still prefer to pay cash on delivery (COD). Hence, you must keep an option of COD and should have a definite system for it.
Search feature: It is an inevitable part of an online shopping or ordering app. People must be able to search for their favorite restaurants or food items they want to eat. But the question is that, is your search bar responsive and efficient enough? Your search bar must be responsive and must be able to understand customer's requirements with minimal input. You can subtly show suggestions in your search bar according to your preferences.
Menu: It's an online food ordering app, what can be more important than a menu. You need to have a full-fledged menu of every restaurant listed on your application. You must also be able to use this menu for people searching as per as dishes. People have been liking the interactive approach in various fields. You can make your menus in your app interactive so that they show the price, offer and discounted prices together in one place. Also, the layout and design must be such that it attracts your customers. It must show complementary dishes and ingredients of the dishes to attract more customers.
Restaurant Profile: The customer needs to know what place or people are cooking food for them. Having a restaurant's profile with its details is mandatory to keep. You can also create a forum for each restaurant where the customers can put their thoughts about the restaurant. This way customers will find it easy to choose an eatery according to the reviews. The address in the profile will also give the customer an idea about the conveying time it will take.
Transport and Tracking: This is one of the most important sectors to be covered while thinking of launching an online food order app. Most of the restaurants cannot afford or manage conveyance. Hence, it is the responsibility of the application owner to arrange a transportation facility. The client must also be able to track the order easily. It will be the biggest failure if a client places an order and cancelled it because it is not delivered on time. As the app owner, it is your responsibility to deliver hot food in designated time to the customer. You must get this transport and tracking field sorted before developing a food ordering application.
Pop Up or Push Notifications: This is one of the most essential elements because of which an app is preferred over a website. Push notifications or pop-ups allow you to directly connect with the customer. The customer cannot neglect are push notification in any way, the customer automatically has a glance of it. Hence, you can put new offers or any other attractive advertisement through this feature.
Concluding the cost:
Now comes the prime question, the cost to develop a food ordering & delivery app? As you can see that most of the features are unavoidable in this mobile app development. You can start building a basic application with a budget of $100 to $300 from the developers that work on an hourly basis. In the customer responsiveness of your application by integrating more interactive features might increase the cost. A basic app can cost you up to $6,000 and a complex well-integrated app can cost you up to $15,000 USD.
Author's Bio:
Ajay Goyal is a co-founder & Director of Endive Software. As a technology enthusiast, he always likes to learn more about new technologies and share useful information to the team. The mobile app development team follows his idea to build impressive and useful mobile apps.