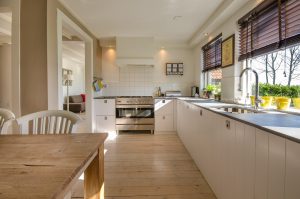 Ovens are one of the most needed kitchen appliances. Have you ever noticed a fully working kitchen without an oven? And that too in 2021? Never. Your kitchen is incomplete without it. Anyone who wishes to have an oven, should consider all the relevant details required to buy the best product. Otherwise, it will be pretty difficult to get a reliable product.
One needs to consider every minute detail. He would start from the size of the oven and might end the research on the technology being used to make that machine. We have enlisted a few things that can be taken as the checklist to find the best oven.
Before we go for the main things, every buyer should also consider these details too. It is called the need analysis; without a proper need analysis, it will be impossible for you to get an oven that fits perfectly in your kitchen.
The amount you are willing to spend.
The type of stove you have or want.
The type of oven you want.
Where will you place the oven?
How many times will you use that in a week?
Do you know some home appliances repairs service provider who can check it for you?
Once you have analyzed everything from your end, it will be quite easier for you to choose an appliance that can fulfill your needs.
Now coming towards the technical features that every buyer should consider regardless of his demands from an oven.
The Size of The Oven
If you know where you want to place the oven and for what purposes you will be using it, then finding the right size will be easier. The best oven size is an average one if you are looking for one for everyday cooking. A restaurant owner will need a big oven, while a minimal size will be enough for a small family.
Double or Single Oven
If you wish to bake many things in the oven, and all your kitchen cooking relies on the oven, then the double oven will be the best. On the other hand, if you do not want to cook all your foods in the oven, you should go for a single one. There is a price difference too; those with a limited budget should consider the single oven.
Electric or Gas Oven
The oven type matters a lot. Those living in an area with higher electricity rates should consider the gas oven. It would not make the electricity bill an issue for you. Moreover, those who love to bake cakes can switch to gas ovens, as electric ovens might not be as accurate as a gas ovens.
Ease of Cleaning
No one wants to have a kitchen appliance that is difficult to clean. If you plan to use the oven several times a week, then do not forget to consider the structure of the oven. An easy-to-clean machine is necessary because you will need to it after every few days.
Author's Bio:
I am an author at selfgrowth