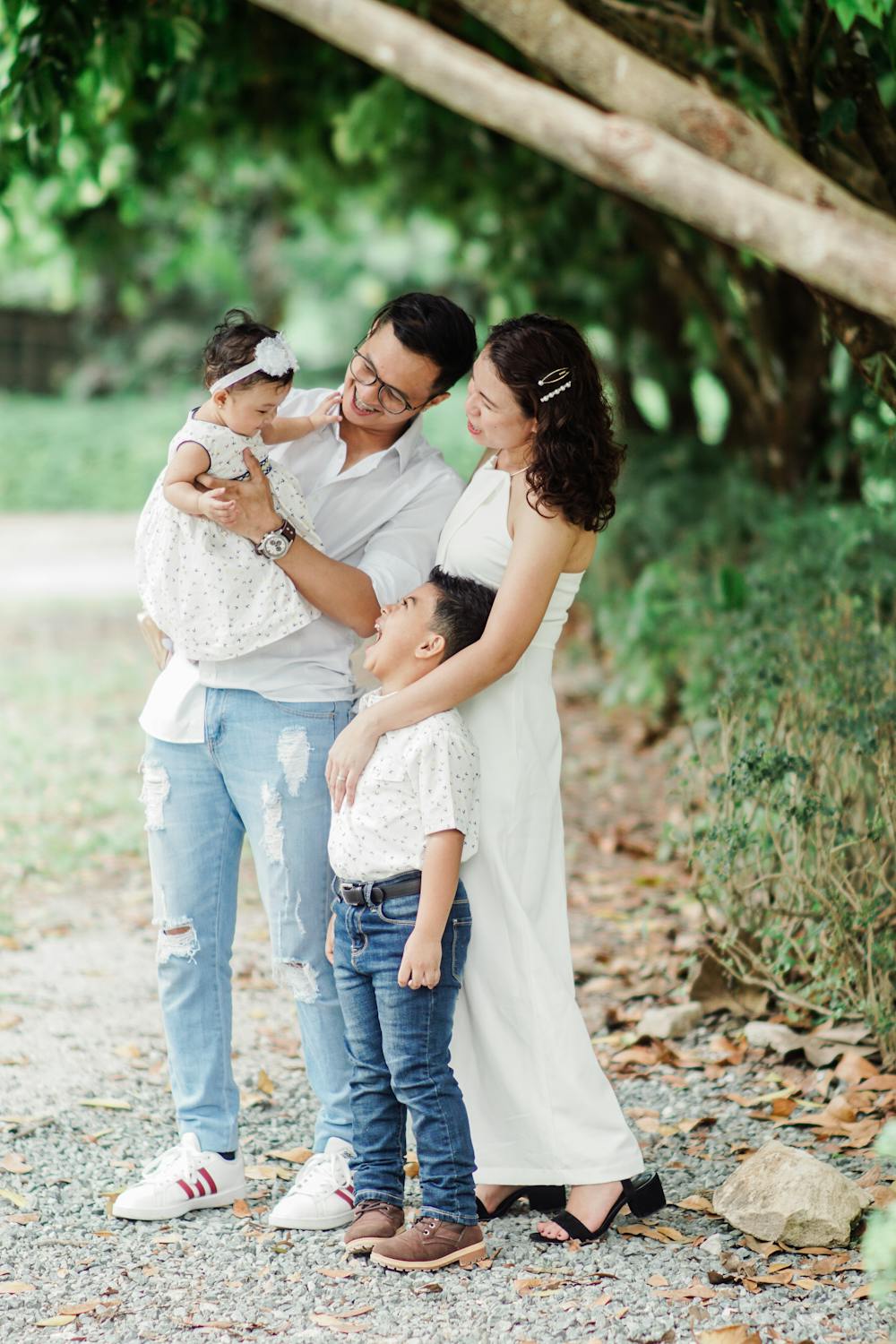 During the COVID-19 pandemic, you may be taking care of more business at home to avoid possible exposure. One thing you don't want to miss out on is having beautiful family portraits to treasure for years to come. Taking great photos is easier than you think when you follow a few basic steps like these.
Arrange a Suitable Backdrop
You may want to use a favorite room in your house that will accommodate the family in a comfortable pose. In nice weather, an outdoor setting might be preferable, but adjust the photo lens to balance light and shadow, so you can avoid glare or dark pictures. If you have a key object in the background, such as a bookcase or a tree, expert photographers often suggest having it to one side of the people in the photo rather than directly behind them.
Get Everyone in a Good Mood
A relaxed smile for everyone is probably the most popular facial expression for a family portrait. You might want to stage a role-play among family members, with one parent feeding the baby and the other parent looking on or holding the infant's foot. Young children can be juxtaposed in front of the older family members, so they can be easily seen. You might group everyone around a favorite activity, such as playing a board game or having fun with the dog in the yard against a garden backdrop. The scene should capture a mood or a typical moment in your family life that everyone can relate to.
Encourage Natural Poses
Whether you are aiming for a formal or informal portrait, urge everyone to look as natural as possible. They may want to dress up in nice clothes for the picture, but remind them to relax and be themselves as the shot is taken. Stiff shoulders and serious faces do not make the most memorable portraits.
Use Quality Equipment
Some family photos are taken with an iPhone. But you might want to try for a more professional shoot with industry-specific equipment. For example, you could use Sony camera lenses for portraits in 2021 photos that will make it easy to get the best images with correct color and lighting. You may want to add supplemental light with a lamp or a reflector. Practice with the camera, lenses, and lighting you plan to use, and don't be discouraged if the first few pictures don't turn out. Take a few more to get the best angle and shot.
Have fun experimenting with different backgrounds, styles, and groupings to capture lasting images of your loved ones for now and for posterity.
Author's Bio:
Anica is a professional content and copywriter who graduated from the University of San Francisco. She loves dogs, the ocean, and anything outdoor-related. You can connect with Anica on Twitter @AnicaOaks.