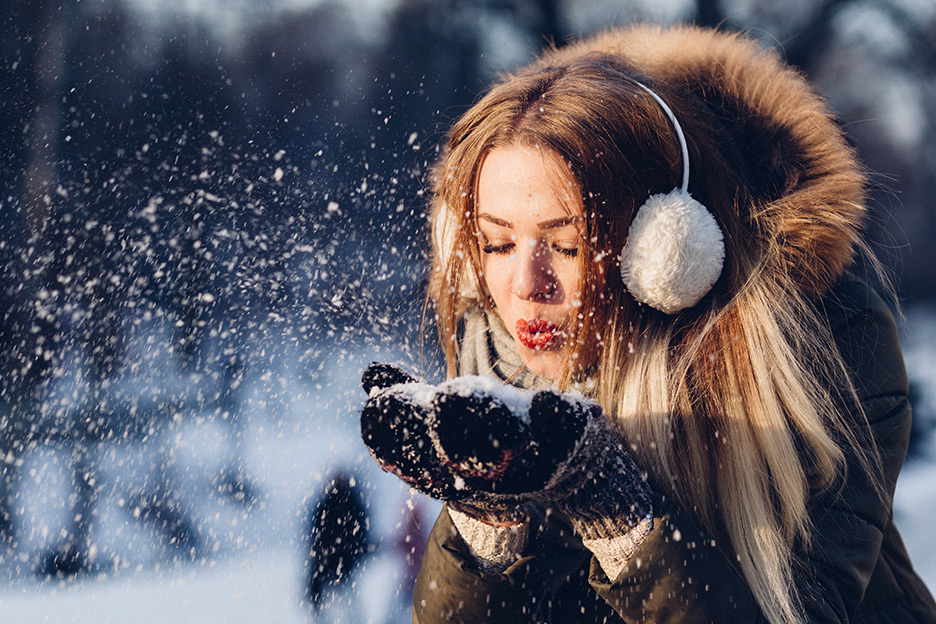 Winter is a difficult season for our skin. Between the holidays and the weather conditions, it is difficult to have a radiant complexion. The cold that comes to the tip of your nose from the first days of winter is the main enemy of beautiful skin. In fact, in cold weather, the skin plays an essential role in the barrier and thermoregulation. But, it also undergoes attacks that induce dryness, sensitivities, and redness.
We offer you some tips to protect your skin against the cold winter weather.
Switching from hot to cold and vice versa intensifies the dilation of the small vessels of the face characterized by the appearance of redness. We, therefore, trigger the skincare plan and adopt products specifically adapted to the rigors of winter.
1) Adapt the cleaning of your skin to cold:
In winter, makeup removal is as essential as it is during the rest of the year. However, prefer creamy milk or oil, richer in lipids, to your micellar water or cleansing foam in order to limit attacks on your skin.
Do not forget the lotion which in addition to perfecting the cleansing, will penetrate more easily and bring hydration to the upper layers of the epidermis thanks to its aqueous texture.
2) Continue with scrubs and masks
To restart micro-circulation and ensure oxygenation of the vessels, exfoliate the skin of your face to remove dead cells and help the development of new cells. This little cleansing also makes it easier to absorb moisturizers, but it should be done gently. Avoid aggressive soaping or too frequent peeling, a light massage is enough to remove dead cells.
Also, opt for scrubs and masks once a week for an immediate boost on dull, cloudy skin.
3) Strengthen the hydro-lipid barrier with an oil-serum:
In cold weather, the skin rests to conserve body heat. cell turnover slows down, causing dull complexion. To maintain hydration, the hydro-lipid barrier must be strengthened by nourishing the skin with products rich in lipids (fatty substances). Serum oils from Beautyka.se are blends of organic vegetable oils, essential oils, and plant extracts. They are ideal for deeply nourishing the epidermis, providing it with nutrients, and boosting cellular activity thanks to essential oils and plant extracts. Each skin type has a serum that suits it and you need to use the right dose.
4) Enhanced hydration
To keep the skin supple in winter, opt for more nourishing treatments concentrated in moisturizing active ingredients to restore skin protection from the first cold, regardless of the skin type. The secret to artist make-up is to apply your treatment with a damp sponge until the cheeks are all soft.
For combination to oily skin:
In normal times, these epidermis experience excessive sebum production, but in winter, this production is slowed down, which causes skin imbalances. This is why, in cold weather, nourishing the epidermis is also very important for combination to oily skin, even if they experience less or no winter discomfort.
Author's Bio:
I am an addicted author and social media enthusiast. I love to work while traveling. I am short but sweet.