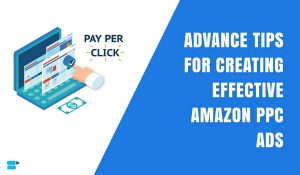 When you sell more items on Amazon, your work as a Seller or Vendor becomes more difficult. Finding a market and obtaining goods can be difficult. Then sellers must consider how to launch goods, drive traffic, and convert customers. If you don't make the right decisions for each product and product line, you risk inefficiencies and losses, which could curtail your campaigns. This article is part of a 5-article series covering some inside tips and tricks for Amazon PPC as a guide.
Multi-Product PPC Strategy
Paid advertising is an important part of Amazon's growth. If you're launching a new product, increasing your market share, or simply staying ahead of the competition, PPC ad purchases will help you achieve your objectives. A broad product portfolio on Amazon, including choosing goods to sell, adds complexity to the ad campaign processes you could deploy.
You don't just need a PPC strategy; you also need a content marketing strategy and Amazon PPC guide. You don't just need a PPC strategy; you need a multi-product PPC strategy that works for, rather than against, your goods.
Define your Portfolio
The first step is to organize your goods according to how you want to arrange your ad campaigns. Your focus should not be on selling individual goods, but rather on the total solution you can offer the consumer. This is where bundling and cross-selling skills come in handy.
You'll also begin to see how, rather than relying solely on individual product margins, you can sell combinations of goods to add to Average Sale Value and Total Customer Value. Imagine you're setting up the navigation for these products on a website. This is one way to build this product portfolio structure.
Categorize the SKUs as if they were on a website to ensure that groupings make sense and that you're considering how potential customers could see the most important products.
Tailor your advertising
Sponsored Products, Sponsored Brand, and Sponsored Display are the three most important PPC advertisement platforms for promoting your multi-product portfolio. Sponsored Brands can take the lead when promoting multiple items.
You can promote three of your items at the top or side of a page if you advertise via Amazon Sponsored Brands, depending on the keywords you choose and the bid you place. Even better, its product optimization feature allows you to engage customers with more interactive Sponsored Brand advertisements. Based on a shopper's quest, your Sponsored Brand ads will automatically show the most appropriate ASINs from your product lists or landing page.
Be Tactical and Strategic
Competing with your advertising is something you never want to do in a multi-product strategy. If you have several goods that may be qualified for the same keyword, you may find yourself bidding against yourself, increasing costs, and under-performing. The optimal strategy is to use exclusive keywords to avoid any product overlap, but this raises other problems.
Search Term Optimization is the process of identifying, isolating, and targeting the best search terms for each product. There are a few systemic methods that would be extremely beneficial.
Measure, Review, and Refine
You must make the most of the market measures available to assess and enhance your performance to execute an effective multi-product strategy. Take a step back to look at the big picture with a portfolio view. Since PPC and organic revenue on Amazon feed off one another, TACoS is a valuable metric because it shows how your ad spend affects total revenue, including organic revenue.
Amazon offers free software to assist you in managing your product plan. Brand Analytics is one of the most relevant, but it's only open to brand-registered Sellers. However, it's also worth delving into to get a sense of the types of data outcomes that are achievable — even though they require the use of various methods.
Approach to Handle PPC
In general, there is no one-size-fits-all solution for dealing with various variations in PPC campaigns; it all depends on how much time a seller can devote. To get the most accurate reporting from your ad groups, the general rule is to only put different products in the same ad group if the keywords in that ad group are all applicable to each product. To prevent muddled reporting, each keyword should be assigned to a single group. For more details regarding the Amazon PPC, visit olifantdigital.com or any other Amazon-related website.
High Accuracy Approach
If time is not a problem, the following group's structure may be used:
Include all brands and generic keywords in Adgroup 1. Generic keywords are those that apply to all variations - that is, keywords that do not have variation-specific attributes like colors or sizes.
For example, a men's sports t-shirt in various colors will have all of its variations. For example, a multicolored sports t-shirt for men will be placed in Adgroup 1, and the keywords would include "sports t-shirt," "sports shirt," and "men's sports shirt."
Include one product for each variation unique keyword in Adgroup 2 – X.Establish one ad group for each combination of all other keywords, such as those that have a particular color. Adgroup 2 is a good example. For example, Adgroup 2 will only contain the blue, large sports t-shirt variation, so keywords like "sports shirt blue", "blue large shirt", and "large sports shirt men" would be excluded.
Low Accuracy Approach
To keep it easy, combine all variants into a single ad group with all keywords. However, this will result in keywords performing well for certain keywords in that ad group but not for others, making reporting and optimization more difficult. Furthermore, even though a variation is out of stock, active advertisements for that variation's unique keywords will still be active.
Conclusion
Although the difficulty of this appears to be and at an exponential pace, AI and machine learning-based research software products and services will assist you in sorting through massive amounts of sales data to provide real insights and keep your plan on track.
The utility of advanced analytics tools can vary depending on the scale of your operation. However, regardless of how few items are included in your multi-product plan, you must ensure that your product lines are segmented and configured properly.
You can unlock untapped potential for more growth on Amazon, become more noticeable, and sell ranges that previously seemed unmanageable or practical by carefully crafting a multi-product strategy.
Author's Bio:
I am An Author of selfgrowth