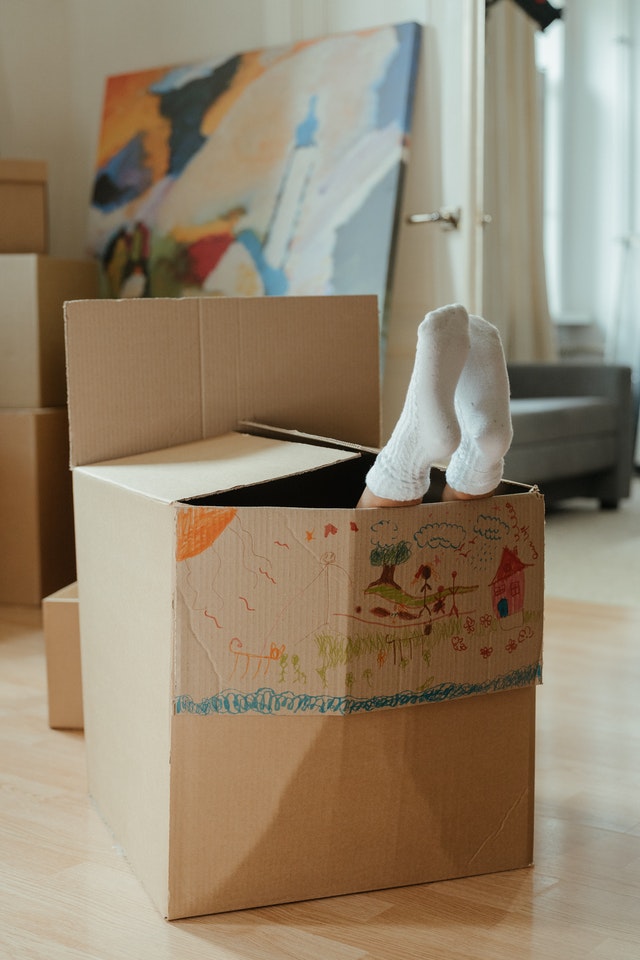 ● Use color-coded labels – One way to make the moving process a lot more straightforward is to use color-coded labels, instead of going for the standard black and white options. This will help you to keep track of where everything is, and you will easily know what box is meant for which room.
● Utilize soft items to protect others – You will need to invest in some packaging materials, but you may not need as much as you think. This is because you are able to use soft items from around your home to efficiently and safely pack other items. This could be bed sheets, socks, towels, or any other plush item that will act as effective and free packaging material. Plus, this option is much better for the environment too.
● Take photos of your electronic device set-ups – When you get to your new home, the last thing you want is a puzzle when it comes to putting the television together. Have you seen how many wires go in the pack of that thing? The best thing to do is take a photograph of the back of the television on your smartphone or any other device you have handy. This will make it a simple game of copying once you get to your new place, so you can keep the kids happy watching cartoons while you begin the fun process of unpacking or getting used to your new kitchen!
● Use plastic storage bins for seasonal items – If you do not already have your seasonal items separated into a plastic bin, now is a good time to do so. This means that you will be able to simply transfer the plastic storage bin from your closet, to the removal van, to the basement in your new home. You don't have to unpack the contents yet. After all, you don't need the items right now, and there are so many other things to do.
● Use foam plates to protect your china plates – A good way to ensure that your precious china plates do not chip or smash is to simply slide a foam plate in the middle. They are a perfect size, and they won't take up much space either.
● Get your hands on cheap/free boxes – Boxes can cost a small fortune when buying in bulk, which is why it is a good idea to explore other options that are available to you. Online auction websites may have boxes available at much cheaper rates, plus there may be a nearby hardware store or supermarket that is willing to give you a few boxes for free. Of course, your removal company can provide you with supplies. Check out this About Us page to find out more about a great company you can hire.
● Keep bolts and screws organized – If you need to dismantle any of your furniture before you move, make sure you keep all of the loose bolts and screws organized. And, by organized, this doesn't mean you should throw them all into a little pot together. Get some plastic bags, and keep all screws separate. Label them, so you know exactly what piece of furniture they are for, for instance, 'wardrobe' or 'patio table.' If you still have the instructions for putting the furniture together, put them inside the bag too. If not, take a look online to see if you can get your hands on them and print them off.
Author's Bio:
Hannah is a professional writer who loves to make research on unique topics and express her thoughts by content writing.