Forex brokerage is your gateway to the global exchange. FXTM is a popular brand with operations in many countries. Here is what makes it legit.
Today, Forex trading is more attractive than ever. The global currency exchange is a click or a tap away. Aspiring traders from India may choose from dozens of providers. As trading is so popular, scam is not uncommon. FXTM is a popular brokerage. How lawful are its operations?
It is vital to choose the right intermediary. A broker does not just register accounts, it provides clients with software and guidance. As the company will process financial flows, think of it as your online banker. Unscrupulous brokers in India mismanage or steal their clients' funds. Here is a close look at FXTM.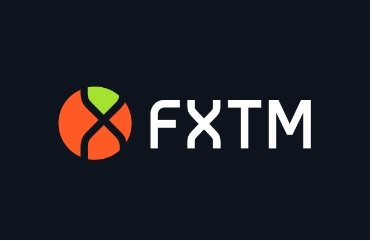 Legal Status of FXTM
FXTM is an international group that includes several entities. Each brand is authorized and regulated by different jurisdictions. The heart of the organization is ForexTime Limited, which is subject to regulation by the Cyprus Securities and Exchange Commission. It is also authorized by the Financial Sector Conduct Authority in South Africa.
The UK brand (ForexTime UK Limited) is authorized by the Financial Conduct Authority and regulated by the entity. Finally, Exinity Limited has an Investment Dealer License from the Financial Services Commission of the Republic of Mauritius. The numbers of all licenses can be found on the official FXTM website.
Awards and Recognition
The community of FXTM traders is ever-growing. To date, the company has over 750,000 active accounts. Generally, the company boasts a high ranking in the industry, with over 90% of positive reviews.
In addition, FXTM has a notable media presence. Its representatives often provide expert opinions on economic events. FXTM also sponsors sports events and the Sahara Force India Formula 1 team. Over the years, the brand has garnered quite a few industry awards, including:
● Best FX Broker Asia and Best Customer Service Global of 2017 from World Finance;
● Most Innovative Broker of 2018 from FXEmpire;
● Best Trading Conditions of 2018 from World Finance;
● Best Trading Experience of 2019 from World Finance Awards;
● Best Investment broker of 2019 from FXDailyInfo.
How Clients Are Protected
First, as the brokerage is officially authorized and licensed, it adheres to industry regulations. Thus, traders' deposits are considered safe. The company always keeps them separate from the operational funds.
Secondly, this brand is a member of the Investor Compensation Fund. This entity provides clients with compensation in the event of corporate insolvency. FXTM also complies with the negative balance protection and other requirements overseen by the organization.
Evaluating Trading Risks
As FXTM is a legit operator, all risks pertain to the nature of trading only. Clients need to use all educational opportunities to develop their skills. It is vital to set Take Profit and Stop Loss for each trade. The better you understand the market for your instrument - the better the odds of success are. Traders may also use a wealth of educational FXTM resources.
The highest returns are brought by volatile pairs or those traded in large volumes. Volatility refers to the scope of short-term changes. When it is high, so are the risks. Bear in mind that a high return-low risk combination does not exist. Risk is an organic element of any investment scheme, even outside of Forex.
Volumes may be boosted via leverage. This tool must be used with caution, as it ramps up potential losses. Clients have no obligation to trade on margin. However, leverage increases profits when used wisely.
FXTM Leverage Conditions
Leverage is an attractive element of FXTM's offerings. It allows clients to trade volumes that are greater than their deposits. The scheme is also known as trading on margin, where the margin is the required share of the client's funds.
The size of the margin depends on the type of account and the instruments traded. Generally, clients can take advantage of high leverage ratios like 1:400, 1:500, or even 1:1000. For residents of the EU and the UK, the conditions are subject to restrictions. For instance, it is just 1:30 on Forex and 1:5 on shares. Thus, Indian residents have an obvious advantage.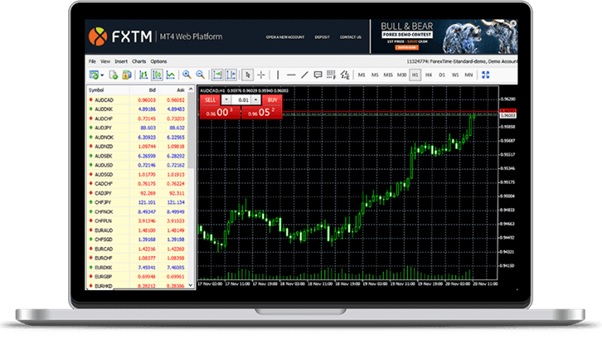 Opening an Account
FXTM is a truly global broker that is popular in many countries. Today, it accepts clients from India. To register an account, follow the sign-up link on the official website. The process is quick and depends on the type of account you choose.
There are two options: demo and live. The creation of a demo account requires only basic contact details. The switch to live includes an identity check, so it is slightly longer. The broker accepts documents like proof of residence, copy of your ID, bank statement, etc.
Final Tip: Demo
Take advantage of the demo mode that unlocks a trading simulator. Like any reputable brokerage, FXTM gives users a chance to practice safely. Hone your skills and test different strategies before trading with real money.
Author's Bio:
Hannah is professional writer who loves to make research on unique topics and express her thoughts by content writing.