When it comes to the nature and tourism, you always would love to go to a beach which not only gives you an open environment but also the refreshing winds. La Valise Tulum hotel is also one of its kinds which have beautiful sea front and naturally designed architecture. The rooms and lobbies of the hotel are so designed that the each room faces the beach and not only this but you can also feel at home with its design of rooms.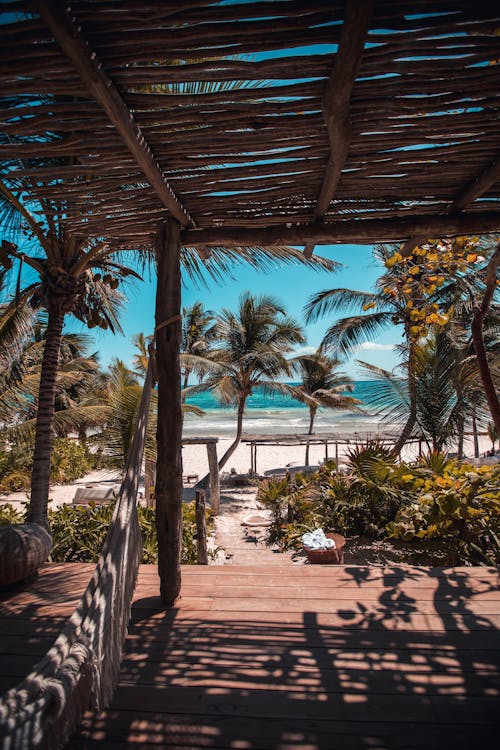 This beautiful and amazing hotel is located at South Tulum, Mexico and has 11 well designed rooms. The hotel has exotic beauty and romantic gateways. The design of the hotel is based on the modern as well as the traditional steps that allow every guest to be in front of beach and enjoy the great sound of shore waves.
It is not only the enjoyment of staying at this classic hotel but there are plenty of activities which will keep you glued to this place. So you will not have redundant life style, you will have option to go out for some exciting activities that include yoga, snorkeling and other activities. Hence it will be very convenient for you to stay all night at your luxurious suits and go out in morning to enjoy some heart warming activities.
Moreover, there are also wellness activities encompassing the spiritual and body wellness treatments. These body and spiritual wellness activities include Bee Venom Ceremony and a Moon Ceremony coupled with Akashic Records Reading. These activities give strength to your body and relaxation to your mind and spirit.
Apart from that, the king size rooms of the hotel allow your bed to slide in balcony and enjoy the night vision under the glittering stars. Besides, you can upgrade your bookings to king size bedrooms as well. All night mesmerizing sound of waves will fill your heart with happiness and a great feeling inside you. These King Size suits under the palapa roof have access to the beach and private entrance. All the time you are with yourself and at night you are at peace. If you have booked the hotel, never get late to upgrade it to the master suit with spacious rooms and balcony.
The stay at hotel is not a quick one. If you are interested to stay for a long period to enjoy this natural resort then you have many other options as well as this hotel is near to other beautiful places where you can visit and come back and enjoy the night sleep. The Tulum beach is accompanied with other beach front hotels and resorts where you can enjoy your day. Other beaches like South Talum Beach, Las Palmas Beach, Pariso Beach, Playa Pescadores and Playa Santa Fe are also in near radius of La Valise hotel. You can go out to these beaches for experiencing the beautiful environment. Besides, Tulum Archaeological Site is also 5.4 miles away which can be visited for a great time with family and friends.
Book your king size suite at La Valise Tulum hotel to enjoy all the days and nights.
Author's Bio:
The author has written about La Valise Tulum.