class="wp-image-75001"/>
Are you looking for style tips to rock those latest trendy shirts for men? You are at the right place! We all know that clothes are necessary, you can't very easily walk out of the house in your birthday suit. But it's how your clothes are worn and styled that what makes your image and the way the world sees you. Due to lifestyle changes the styles and way of dressing are becoming more advanced than ever before. And that's what the fashion world is all about.
For men, shirts are the essential wardrobe piece which portrays the look, appearance, and brings out your personality. When you wear the same kind of shirts or still follow the older style your look will be outdated and it will make you look older. So, by keeping up with the latest styling tips in shirts for men you can stand out from the rest of the crowd by following the new rage.
How to Knock out the trendiest shirts for men
Know what a dress shirt is
A perfect dress shirt is a button-up shirt that comes with a collar, long sleeves as well as wrist cuffs. The material of the shirt may vary but generally, they are made from cotton fabric and designed with attractive colors or patterns. This is the right style in shirts for men which should be is great for business or casual.
Get the correct fit
While selecting the shirts you must give importance to the size and the overall fit. This is because many men wear ill-fitted shirts which give them an awkward appearance. Or make you look overweight or just plain sloppy. So, you must look for comfort while buying shirts for men and here are some tips to do so,
You should be able to insert two fingers in the collar when buttoned.
It should have enough grip around the wrist. That is ensure it is not loose.
Look for the long sleeves as they can allow you to stretch your hand easily and still cover the edge of your wrist. Also, you don't want to pull the cuff below the forearm.
Shoulder point of the shirt must extend only to the end of the shoulder and not more or less than that.
Fashion Tips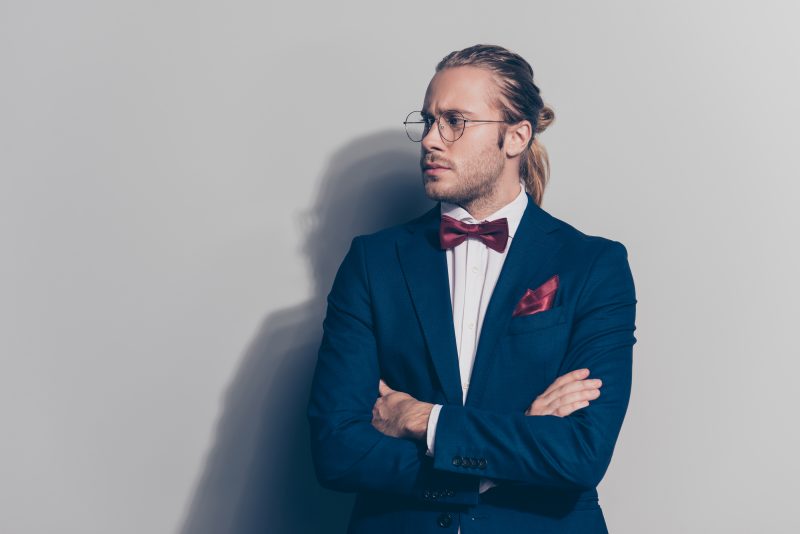 While choosing the right shirts for men you must keep simplicity as the key factor and the look that provides to you.
If you need to have a timeless look you can opt for plain white shirt and pair it with classic denims. Also, you can match it with a jacket or a classic overcoat. If you add the pocket square it offers some personality to your outfit.
When you look for business shirts it may either be formal or casual depending on your requirement. The formal shirt for men differs greatly from the casual as formal has perfect structure and gives a smarter appearance. And a casual look can be obtained from a fancy design which you can further combine with denims.
Nowadays, there are so many fashion brands from which you can select the one based on your body type. While choosing you to have to focus on the patterns and textures and structure of the shirt as they are the main factors .
If you have no idea about all other latest shirt trends you can always rely on the classic style. This is because classy shirts provide the best look for all men and suits for any type of occasion. So keep current with the latest styling tips and mix it up with the classics to give yourself a charming look.
Author's Bio:
Grant Donovan is a successful entrepreneur and founder of many disciplines including aviation, automotive, political, anti-aging and life coaching to name a few. But it is his passion for health, nutrition and fitness that he attributes as the leading factor for his success. All of which led him to create mensfitclub.com to share his large breadth of knowledge with the everyday man, and empower them to make the changes that will help lead to their success. He believes a life in balance of mind, body and soul is a life well lived and only when achieved can one unlock their true potential. At age 60, Grant serves as a living example of why staying healthy not only helps you live longer, but the improved quality of life, will allow you to push past boundaries and reach new heights you never knew were possible. With his inspirational personal journey of achievement he has motivated over 350,000+ subscribers to make a positive change in their life and guide them on their pursuit of happiness.