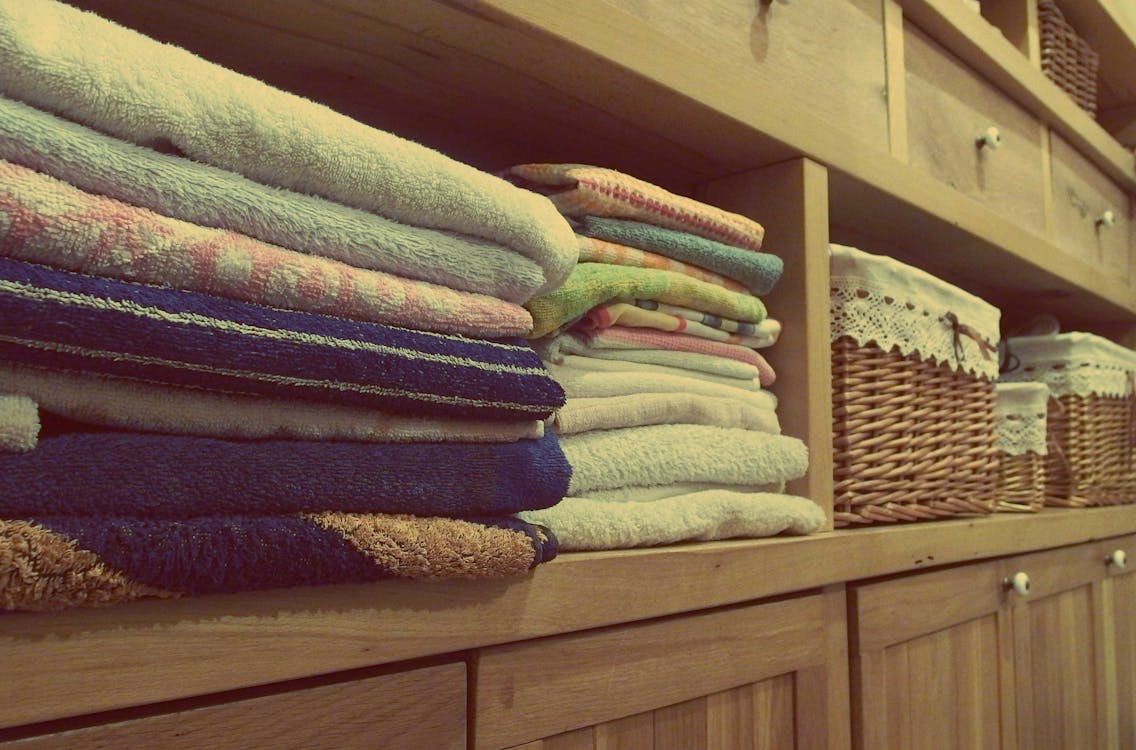 Having an organized house is important for several reasons. It saves time because you can always find what you need right away. It saves money too, since you don't have to buy new things to replace what you can't find. Being organized also sets a good example for children, so they will see the importance of cleanliness and helping around the house more often.
Luckily, all it takes is one week to get your house in better shape. To get started, do one of the following seven organizational tasks each day of the week.
Get a Bookshelf in Place
Put a small bookshelf by the front door. When the kids get home from school, have them set their backpacks and shoes on it. Try to choose a bookshelf that has enough shelves on it, so each child can have one of their own for their possessions. It helps to label the shelves with the children's names to avoid their arguing.
Set up Colorful Bins for Children's Toys
Bins that are different colors make organizing toys so much fun. You can order several of them ahead of time. Be sure to label each bin to help children know what toys go where.
Decorate Tin Can Organizers
Rinse and dry leftover tin cans from vegetables or soups. Then, wrap the outside of them with construction paper, and tape the paper into place. Write what the contents of it are on the side of each can. These are great for holding crayons, markers, and pencils.
Set up Your Three-Basket Laundry System
Instead of dirty clothes piling up in each person's bedroom or bathroom, set up three baskets in the laundry room for sorting. Label them for white clothes, dark clothes, and light clothes. Then, as soon as someone changes clothes, have them immediately put their laundry in the appropriate basket.
Color Code Hangers
Tie colored ribbon onto hangers. Have a different color for each day of the week. Then, match up outfits ahead of time. In the morning, each child can quickly grab clothes according to the color.
Organize Drawers with Cardboard Dividers
Save cereal boxes and other leftover cardboard. Then, cut the cardboard into long strips that are as deep as your drawers. Tape them into segments to make dividers of different sizes.
Install a Ladder for Pots and Pans
Hang a small wooden ladder with hooks inserted into it from the kitchen ceiling to hold all of your pots and pans. This works great for utensils too.
As you can see, organizing doesn't have to be hard. You can have your kids help you to make the job more fun, or even get help from Sanity Saving Errand Tacklers or a similar provider. Just be sure to have all of your supplies ready ahead of time.
Author's Bio:
Anica is a professional content and copywriter from San Francisco, California. She loves dogs, the ocean, and anything outdoor-related. She was raised in a big family, so she's used to putting things to a vote. Also, cartwheels are her specialty. You can connect with Anica here.