One common question on everyone's lips is- What Includes In a Professional Bond Cleaning and it is expensive? To straighten things out, here's a post which answers this question comprehensively.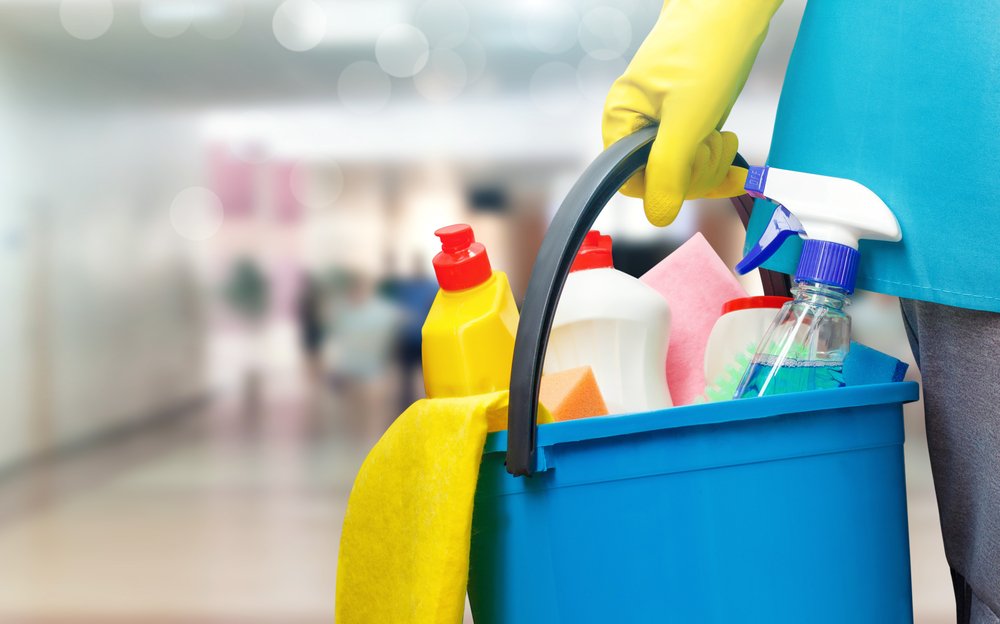 Moving out can be difficult, especially for those homemakers who have a deep emotional attachment to their old home. And in this difficult time, one of the worst things what one would want to do is clean up their apartment. But, it is important to do it, or else, one would have to forfeit their bond money.
Bond money varies but generally, they are equal to a month's rent (if not slightly more). And so, it's understandable why homemakers make so much of an effort to clean up their residence.
To make this bond cleaning easy and less strenuous, you can always rely on the experience and knowledge of professional home cleaners. These pros are the best bet for ensuring the living space is properly cleaned and in its best shape before vacating it.
Those who have not taken up professional bond cleaning service in Sunshine Coast, here's what to expect out of them.
Top to Down Kitchen Cleaning:
These cleaners like cleaning the kitchen from the top as it easier that way. To prevent possibilities of damages, these cleaners will use surface-safe cleaning detergents/solutions for tile or wooden flooring.
They will take a clean cloth and wipe the in-and-out of the cupboard and door. And they will also wipe clean the oven, griller, trays, racks and even glass. When cleaning, if they come across some liner that is torn or worn out, they will be happy to replace it.
Along with these clean-ups, pro cleaners will also clean the refrigerator window screens, sills, tracks and remove food crumbs, stains or grease from the microwave. Using soap and water, they will clean the countertop, kitchen sink, and even your waste bin.
Once all these are done, they will thoroughly mop the kitchen floor, making it clean and new-like!

Full-fledged cleaning - Bedroom, Living room, Bathroom and Laundry Room
Though bedrooms and living rooms are less crowded than kitchens and have carpets and floors. Still, there are some aspects that call for proper cleaning.
Professional bond cleaners will wipe the fan base (with blades) wash the walls to remove stains and cleanse skirting boards, light switches. They will even dust the curtains, vent covers and thoroughly sweep the floors of dust particles.
For bathrooms and laundry rooms - you can expect these pros to;
Wash cupboards, shelves, drawers, clean the shower, glass door, showering screen and also the shower curtains. Toilet bowl, pipes behind it and cistern cleansing also include in their bond cleaning services.
If there is some grime or filth accumulated in hard-to-reach corners of the bathroom, then these pros will bring out their specialised vacuums to extract all the filth. In the laundry room, the will clean the washing machine inside-out and also disinfect the drying unit. All lint and washing residue will be removed and all scuff marks and dust particles will also be expertly cleaned up.
Final Words:
At first, one may find hard to believe that so many clean-up tasks include in a house bond cleaning package. But, truth is, pro cleaners do all this for the cleanliness of their client's home.
What's more, some top-rated cleaning agencies specialising in bond clean-ups also present first-timers a 20-25% discount coupon. What more can one want?
So, for those wanting to get back their bond money, hire a well-trained bond cleaner in Buderim. They will display what comprehensive house cleaning means!
Author's Bio:
The author has been a well-trained bond cleaner in Buderim and has catered to many end-of-lease clean-up assignments. Plus the author also has plenty of knowledge about agencies that offer optimal professional bond cleaning service in Sunshine Coast.