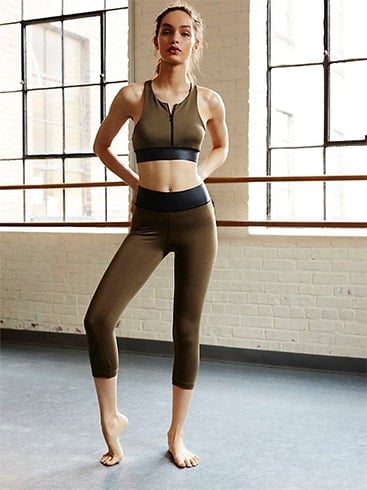 In the sportswear industry, the pandemic continues to change the way we live and work. Sportswear & activewear industry statistics show growth rates unprecedented to before the first lockdown as people choose athletic apparel to stay active at home and athleisure clothing to stay comfortable while working remotely.
The world's biggest industry names like Nike and Adidas still dominate the market. However, Adidas continues to capture a share of the American market despite focusing on Europe. Even though Lululemon may be sixth in the world because it saw the biggest sales increase compared to any other brand in 2020.
Editor's Picks: Sportswear Industry Statistics
1. These statistics show that over $379 billion will be spent on sportswear in 2022.
2. The global market for sports apparel generated 147.5 billion pounds of revenue in 2021.
3. Nearly half of the buyers of activewear prefer to shop in-store.
4. Sporting goods earned the UK £554 million in sales in 2020.
5. Europe has a 25% sports apparel market share for footwear.
In light of the above statistics, it's hard to imagine the huge growth of active wear. It would become one of the most popular types of clothing in the near future.
Pakistan is not the last in the race when it comes to activewear growth in foreign countries. Below you can see the growing popularity of active wear in Pakistan.
Activewear Growth in Pakistan's Market Place
The activewear market has grown globally, especially among younger generations. Activewear sales continue to increase as health-living and exercise become more popular. Due to globalization and internet usage, Pakistanis are breaking international barriers and joining these activewear and sportswear trends.
Pakistan has a limited number of brands owned by Pakistani companies, which means that the majority of shoppers opt to buy activewear from international brands. Nike and Adidas are the leading sportswear companies in Pakistan as well as globally.
The Pakistani activewear industry produces apparel for giants such as Nike, Adidas, and Reebok. Pakistan does not have a high-performing sportswear brand, which makes sense since it is a country that produces sporting apparel, but Snukers is one of the leading online store offering FlushFashion activewear brand that could compete with foreign manufacturers.
An analysis conducted by Technavio in October 2020 reveals that the global activewear market will grow by 58.1 Million between 2020 and 2024 in Pakistan.
Why Activewear is Becoming So Popular
The main benefit of wearing activewear is that it keeps you healthy, and this is why activewear continues to gain in popularity day by day. Some are benefits listed below
Activewear Makes Your Skin Breathable
During hot weather, your body sweats to stay cool. It is quite satisfying to work up a sweat while working out, since it means you are pushing yourself. Nevertheless, that does not mean we have to exercise in sweaty silence every time.
Wearing activewear made of lightweight materials is generally breathable, and quick drying. This prevents your clothes from retaining moisture, which can make you damp, heavy, and uncomfortable after exercise.
Activewear Can Enhance Performance and Improve Performance
Activewear can even enhance your technique and performance, whether you're running, swimming or lifting.
Does that sound unlikely? It boosts your performance in general - and compression wear is especially useful in preventing chafing and rashes that could make exercise uncomfortable.
Interested in Activewear?
Those who enjoy wearing activewear, then Snukers is Pakistan's leading store for activewear brand FlushFashion that would compete foreign marketers in near future.
With a wide selection of activewear plus sportswear available, you don't have to visit each and every store to find your favorite style when you have Snukers. Just visit their online shelves and see all latest collections. They offer cash on delivery along with a return policy if you received an incorrect delivery from them. Take a look at this renowned Pakistani store now.
Author's Bio:
I am Ahmed. Digital Marketing Expert @ the Informational Blog E-Bizinsider.