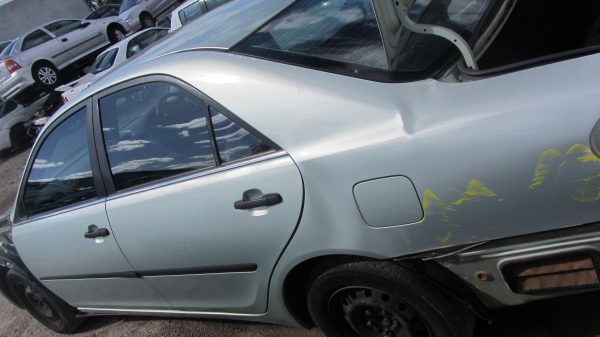 Are you thinking of buying a pre-used car or some second-hand car parts from your local auto wrecker? A lot of people purchase vehicles and spare parts from them. The question is, can you trust them with an investment you are about to make? Not all auto wreckers are reliable. Some are up to misleading practices. Beware of auto wreckers who don't look trustworthy. To ascertain whether a particular wrecking company is good to go with always shoot these 5 primary questions at them. So that they will think twice before preying on you:
Do the auto wreckers have spare parts which you require at this moment?
First of all you should approach with a professional mindset and not get carried away with what they are trying to sell. Be specific of your requirements. Sometimes even if a local wrecking company tells you that they don't have the kind of spare car parts you are looking for, they can further show you the way to find them. How? Well! These car wreckers have been operating for quite some time now and they seem to have established a network of their own. So, even if they tell you that they can't provide you with a part, they will manage to get in touch with another wrecking yard so that you can get what you want.
Do they have the parts ready with them?
The job of 4wd Wreckers in WA is quite intensive since these professionals have to spend days trying to strip out parts from a car which has been disposed. Before they are stored on the shelves and being showed to customers, auto wreckers will need to seek such time-consuming practice of stripping them off a vehicle. Hence before assuming they already have the part you are looking for, give the process its due course to happen at an expected speed. Make sure you offer them a prior notice so that they can accordingly search for the car part and then make them available to you.
At which condition are they selling the parts?
This is supposedly one of the most fundamental questions to ask before you settle for the car parts. Even if they show you that they have spare parts with them always ensure about their condition. Learn whether the part is in bad shape or is workable. Even though if they tell you that they have worked on the part and improved its condition, get a detail of what this "improved" level actually means. Clarify with the auto wrecker before you opt for a transaction.
Will you be allowed to strip off the part yourself?
You won't believe this but several auto wreckers will allow you to extract the intended part all by yourself. Usually they will ask for a fee if they remove it and hand it over to you. The spare part removal process comes for a fee but if you don't want to incur such expenses, go ahead ask them if they will allow you to take off the part all by yourself.
Other than these if you are looking forward to get Cash For 4WD Cars in WA ask the wrecking company to offer you referrals. Also, learn for how many years they have been operating across the industry.
Remember to always enquire about the company to know about their reliability before seeking products and services from an auto wrecking company.
Author's Bio:
The author runs 4wd Wreckers in WA. In recent times the author has been sharing some details about auto wrecking services through interesting blogs.