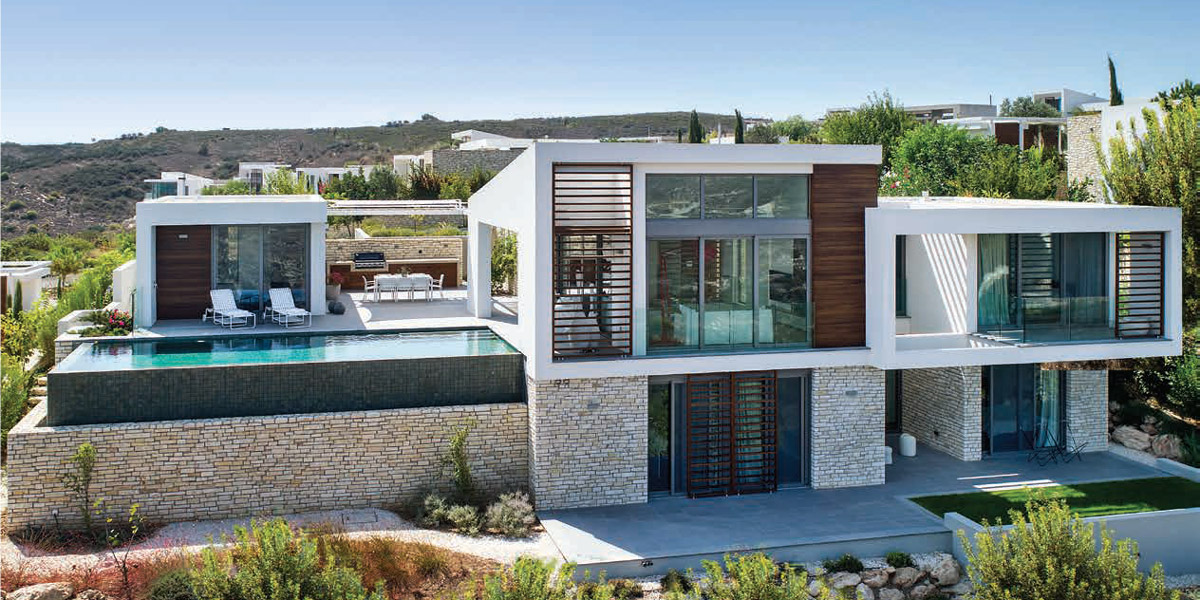 1. When you buy a property, you and your family will be granted a residence permit and multiple "F" Cypriot visa for you.
2. Simple and organized purchasing process. All you need is your passport and money.
3. Cyprus is a very popular island among tourists, so if you buy an apartment to rent, the electricity you want is assured all year round.
4. There is a profitable tax regime on the island where the cost of living is lower. If you are looking for buying a property in Cyprus so you can check Scala website - Properties in Cyprus.
5. The apartment can be purchased in a mortgage, at low prices, the loyalty of banks on the issue of lending.
Taxes and costs when buying a property in Cyprus
1. Property tax (IPT): 0.6 - 1.9%
Property
maintenance costs 1. Property tax - 0.2-0.35% of market value
2. Tax on rent - 19%
3. Electricity bills - € 85-120
Mortgages in Cyprus
The Government of Cyprus is ready to create all the conditions for activity in its real estate market. You can buy real estate with a mortgage from any bank in Cyprus. The interest rates are between 3.5% and 7% per year. The repayment period is up to 30 years. If you are under 35, the deadline can be extended to 40 years as the final payment must be made before the borrower is 70 years old. Your contribution should be 30-40% of the real estate amount, the bank undertakes to provide the balance. The loan amount must be at least 100,000 euros. To apply for a mortgage, you must have the following documents:
1. Passport.
2 Purchase contract between buyer and seller signed by both parties
3. Stamp tax payment confirmation
4. Documents confirming financial capacity
Residence permit and permanent residence in Cyprus
By purchasing property in Cyprus you will receive a 'PINK SLIP' residence permit. Issue it for an average of 5 years. If a residence permit is issued for one year, it can be renewed at the end of each year. You must also have an open bank account.
You can get permanent residence if you fall under one of the groups:
1. Category 'D' (visitors). If you are a foreigner who has registered a property in Cyprus but does not work and is receiving a salary from abroad, the total income for the year in this case should be at least 15,000 euros.
2. Category 'C'. The employed worker and your employer are Cypriots. However, it is still important that your type of employment is not reflected in the unemployment rate of local residents.
3. Category 'B' If you are not a resident who wants to start a business on the island and your activity does not affect the economic situation in the country.
4. Category 'A'. It is issued to those who want to open a department of one of the international companies.
Documents required to obtain a residence permit:
1. A certificate of opening an account with a local bank and a statement of money transactions.
2. Passport
3. Copy of certificate of ownership for real estate.
4. Proof of income with a calculation of 17 thousand euros per year for a family of 2 people.
5. Marriage certificate (if available)
How to buy property in Cyprus with "Eurorealt"
1. Conclusion of the contract for information and advisory services
2. Determination of the optimal country according to the goals of the customer
3. Analysis of the preferences of the properties of the object according to the system "Puzzle»
4. Selection of objects