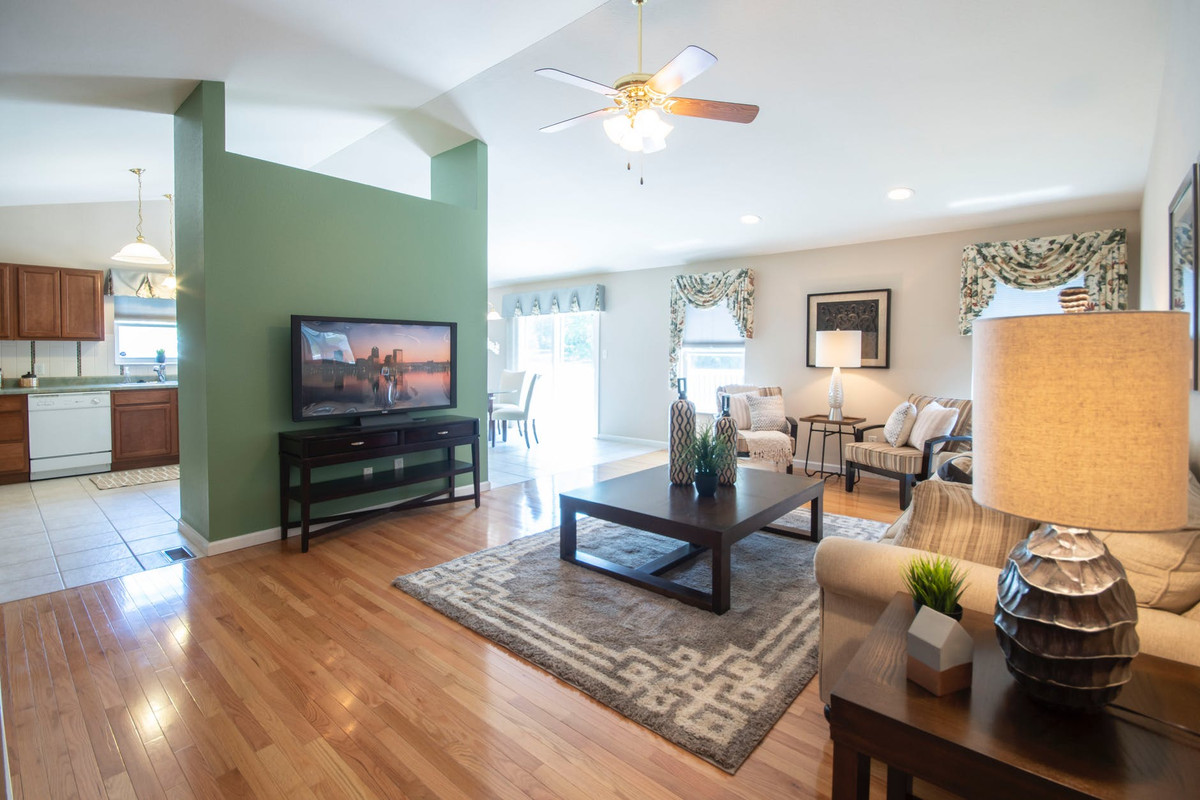 Hardwood floors bring a sombre and elegant charm to your home décor. Hardwood is a very popular flooring material for those who are looking for options that are timeless and classic. Apart from this, it is quite easy to clean and care for. Also, hardwood floorings have a longer life compared to many other types of flooring materials. It's highly durable, and has a plus point of staying in excellent condition for decades.
Though, these floorings have their unique benefits, hardwood floors can start to look a little dull down the line sue to regular wear and tear. Though their life is still longer, they just need a little TLC (tender love care) for rejuvenation. If you think your present timber flooring isn't in great shape, you should definitely go for Timber Floor Sanding and Polishing from Doncaster Floors, who provide a wide range of services for your homes -- including floor sanding, polishing, floor staining, etc., and also offer personalised services for the same.
How floor sanding can beautify your homes
Sanding of timber floors can do magic to improve the look of your floors and thus your homes. Here are the benefits that floor sanding can provide to give your homes a better look!
1. Gives your home a new looK: When your hardwood floors have been installed for a longer time, in some years, they may get worn out. They may get scratches on them, look faded, suffer a few dents -- and all these will give your home an old, rusty look too. With floor sanding, you can give them a new look which can ultimately make your home look fresh and new!
2. Add some stains as colour to your homes: Timber Floor Staining can be an excellent idea to give your home some new colours. For this, you just have to sand your timber floors and stain them according to your choice. This may even help you change the look and style of your home interior – switch from sombre classic to boho chic, just with the play of stains.
3. Improves the play of natural light: Smooth floors reflect light creating a feel of freshness and airiness. The right lighting, as we all know, can make a home look more appealing. Sanded floors bounce the natural lights, and make the room seem brighter.
4. Smoother and Shinier Floors: Timber flooring often shall catch stains and scratches with time and usage. Removing them can't be possible without the sanding process. With polishing and sanding of the floors, you can get back a tidier, shinier floor, making your house look prettier too.
5. No more floor scratches: This can be a common issue in any hardwood flooring. No matter how much care is taken, the timber floor is bound to get scratched here and there. When floor sanding and polishing are done, you can have a smoother, renewed floor again with no trace of scratches on it. This can create a neat looking home, almost new one!
6. Less risks of pests and moulds: Worn out old floorings may accumulate moisture in the corners and crevices. With floor sanding, you end that risk, as it involves floor sealing. This eliminates termites and wood borers and similar pests that may nest in those crevices. In the same way, it prevents the growth of mould and mildew. This means you can live in a healthier home now!
7. Lesser chance of future damage: With floor sanding you get to relax for some years now as your floor is renewed again. There is also a sealant applied to give you maximum protection against dust formation and scratches. This means you don't have to worry about your flooring issues for more years now. Your home can be spic and span for longer with these crystal clear floors.
8. Always cleaner home that requires less mopping and sweeping: Floor sanding leads to a shiny cleaner floor, and its effect lasts pretty longer. It covers up the grooves and crevices that accumulated dust in them. This leads to a cleaner home that requires lesser mopping and sweeping!
9. Adds value to the home: Sanding and staining would make your floors look fresh, almost new! This would appreciate the value of your home in the real estate market.
If you're not impressed with the present state of your wood floors, do try sanding. This is something that can grant your floors and homes a new lease of life without much effort or expense!
Author's Bio:
Caitlyn Bell is an Arts student whose experiences in life make her really tougher than anyone else. She can lend you expert tips on diverse topics ranging from relationship to fashion, making money, health and so on. Her write-ups are a window into her thoughts and knowledge.