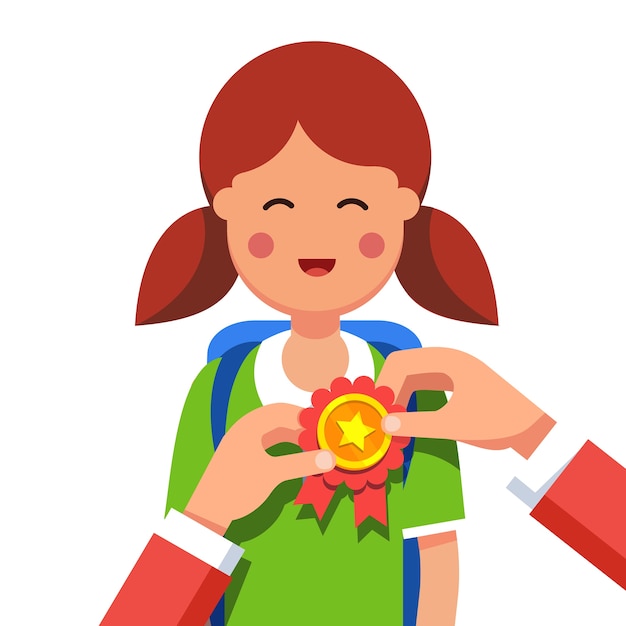 Global Indian International School (GIIS) was started back in 2002 in Singapore. It was formed under the aegis of Global Schools Foundation, with the primary objective of supporting students from the expatriate community in Singapore. The school has since expanded to the Middle East, South East Asia, India and Japan.
Talking of GIIS in Tokyo, it is one of the leading private schools in the country and has recorded continued score increase since it was started in 2006. In fact, the school emerged to be number 9 over around 16,000 plus CBSE overseas schools, that is, schools using the Indian education system. Over and above, the school ranked number 1 on the 2020 top 10 CBSE schools worldwide.
Thus, GIIS Tokyo School provides top-notch curriculum education to bright needy students coming from around the world. It similarly supports talent and sports, and the holistic education style which nurtures the nine gems, which helps in the positive development of your child.
To ensure each student has enough opportunities to achieve goals like others, GIIS offers scholarship for international students.
In this post, you will learn all the crucial details related to the GIIS Tokyo scholarship.
Keep reading.
When Was the GIIS Tokyo Scholarship Started?
Since GIIS scholarships were established in Tokyo in 2008, since then, it has financially supported many students globally.
Why GIIS Scholarships in Tokyo?
Since they were introduced, GIIS Scholarships have been of great help to aspiring and deserving students wishing to join IB Diploma, CBSE or IGCSE Programme. The scholarships have been financially supporting and encouraging students to continue performing well.
Additionally, when your child wins the GIIS Tokyo scholarship, it means your child has to keep performing well because the Scholarship demands good performance to qualify for one. And therefore, your child will have to attain high standards and meet high expectations.
The Ministry of Education, Culture, Sports, Science and Technology (MEEXT) of Japan recognizes GIIS Tokyo scholarships. And the scholarships financially support both local and international students.
GIIS offers several scholarships for international students to increase the probability of winning a scholarship. International GIIS scholarships in Tokyo campuses include:
Global Citizen Scholarship
The scholarship financially offers an unparalleled opportunity to students from the region, that is, students coming from:
· European Union countries.
· The gulf countries.
· The ASEAN countries, which are Singapore, Malaysia, Indonesia, Thailand, Cambodia, Myanmar and Vietnam.
·South Asian countries which are Bangladesh, India and Srilanka.
Eligibility
Before looking at other qualifications, you should come from the above countries.
Global citizen scholarship caters for both boarding, living and education expenses for grade 11 and 12 students who wish to study in GIIS campuses in Tokyo. However, your child should attain a score of 93 percent and above.
The scholarship has two categories, with category A with a 100 percent waive and category B comes with a 75 percent waiver. Visit the scholarship's page to apply.
Note: for your child to win either of these scholarships, ensure you provide all the necessary documents. Some of these documents include the documentations like:
· Past two years of academic documents.
· Certificates or awards supporting the 9-GEMS such as sports and arts.
Now, how will it feel if you apply for your child, spend your time, or even be tricked into paying for a scholarship only to find it was a scam? Painful, right? It will therefore be unfair, to sum up without showing you the tricks to spot and avoid scam.
How Do You Identify and Avoid Scholarship Scams?
The online world is full of scam; individuals who trick you into sending them money so that your child may win a particular scholarship. Lucky you, there are ways you can avoid falling into online scholarship scammers including:
· If asked to pay for a scholarship, shout scam and run.
· When the deal seems so easy or too complicated, that is, full of tricks, and avoid it. The process of applying and winning a scholarship should be transparent enough, even for a lower grade pupil to understand.
· Listen to your guts. Yes, listen to the inner call that alerts you whenever danger is likely to come your way.
Other GIIS Tokyo Scholarships
Hideki Yukawa Global Skills Scholarship
If your child longs to be tech-savvy, then, Hideki Yukawa global skills scholarship is among the best international scholarships for young tech savvies.
The world today is moving digital, and the scholarship financially supports young tech-savvies coming from needy families. It encourages students to succeed in the digital world. There are, however, some limits.
Further, the scholarship is divided into four categories, A to D. Category A comes with a 19 percent waiver, B 15 percent, C nine percent and D six percent all on tuition fees.
9-GEMS Holistic Development Scholarship
9-GEM holistic development scholarship, with its international standards, the institute of directors awarded it the Golden Peacock Award for Innovative Product/ Service Award 2014. The 9-GEMS Holistic development scholarship nurtures your child into a well-rounded citizen.
Over and above, other GIIS Scholarships in Tokyo comes with a 100 percent waiver, some even covering living expenses. Therefore, you need to understand the scholarships so that you may help your child make a sound choice depending on his dreams.
Author's Bio:
An educational expert from Tokyo, Japan.