Selling a home gives you the chance to obtain equity from your property. This equity may be used as a down payment on another house, to pay off bills or to accomplish other goals. Because of how important this equity is, you understandably want to maximize your return from the sale. Even the difference of a few thousand dollars in a buyer's offer can potentially have a big impact on your life. These are some relatively small and easy ways for you to possibly get more for your home.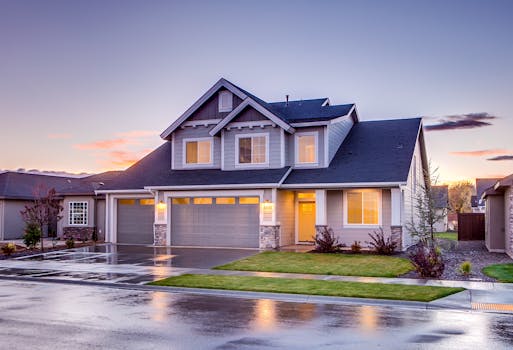 Choosing the Right Real Estate Agent
You may not realize it, but the real estate agent who you select plays a major role in the offer that you receive. For example, an experienced agent can provide you with insight about smart areas to focus your attention on for staging. The agent can also price the home appropriately. Remember that pricing a home on the higher end may mean that the house is on the market longer. However, as long as the asking price is still reasonable, especially compared to new homes for sale, you can potentially get more money from the sale.
Make Minor Updates
A complete home renovation may be a great way to maximize the sales price, but it may not be time-efficient or cost-effective to do so. Minor updates that improve the cosmetic appeal can be affordable and beneficial. For example, replacing the hardware and light fixtures can make the home look more appealing. Depending on the size of your home and the cost of the materials that you select, this project may only cost a few hundred dollars.
Staging the Home
Staging involves de-personalizing the home and make it as appealing as possible. Through the staging process, more natural light can enter the home, and all personalization is removed. Furniture may be rearranged or moved out of the home to define spaces, accentuate the space and achieve other goals. Your real estate agent may provide you with staging tips or may refer you to a professional home stager.
Improving Curb Appeal
Curb appeal is another area to focus your attention on. The style and condition of your yard and the front of your home can entice more buyers to take a closer look inside, and this could help you to receive a faster and higher offer. In addition, the curb appeal sets the tone for a home tour because it establishes the buyer's expectations.
When you decide to sell your home, you do not want to leave money on the table. These helpful tips are effective ways to potentially get more money for your home.
Author's Bio:
Kara Masterson is a freelance writer from West Jordan, Utah. She graduated from the University of Utah and enjoys writing and spending time with her dog, Max.